Hola, Dannie aqui!
Rose gives us the spiffy on this nifty poster from mi otro hermano, Guillermo! Take it away, Rose-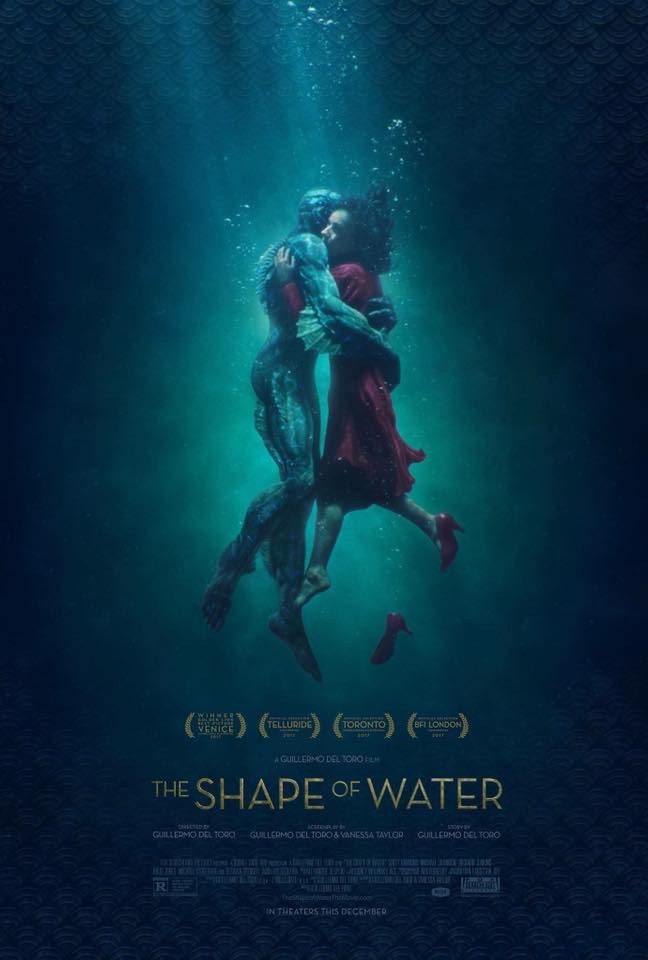 The Shape of Water Gets GORGEOUS New Theatrical Poster

Hey guys, Rose here! I know it's been a little bit since my last write up but I am back and I have something really exciting! The upcoming (and absolutely brilliant looking) film "The Shape of Water" from director Guillermo Del Toro (Hellboy, Pans Labyrinth) has a new theatrical poster and IT. IS. STUNNING.

The bright color contrasts, the meticulous attention to detail, the humanity of the monstrous; this has Guillermo del Toro's hands all over it. Things like this really showcase Del Toro's skill as a filmmaker and demonstrate why a movie that, at its heart, is a monster movie period piece won Best Picture at the Venice Film Festival and is already getting Oscar buzz.

"The Shape of Water" opens in theaters December 8th, 2017 and I'm practically buzzing with excitement waiting for its release. I mean, I love monster movies, I love Del Toro movies, and I love the ocean and all the mysterious creatures that could be lurking within... so how could I not be excited as hell?

What did you guys think of the poster? Are you excited for this film! I'd love to hear your thoughts.

Until next time,

Rose Geiszler
Sister Satan back
Thanks for the write up and the poster Rose! I love the poster, I specially love the repetition of the scales crescendoing to the depths of the water that line the top fading into the darkness... I love the duality I see in the use of the symbol as reptile fish like scales and as well a pictorial commentary on the mute beauty. I need this movie NOW! I need to see this pronto! Andele pues Gordo!
Stay Strong, Live Good & Love Movies
Dannie / Pekosa Peligrosa