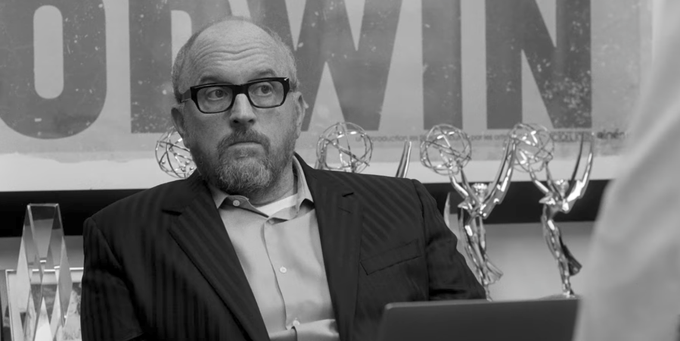 Big Eyes here,
America's favorite lonely divorcee comedian is directing, writing, and starring in a movie he produced putting himself in the role of a producer-writer that is a divorcee! It's Louis C.K. in "I Love You, Daddy". If that's confusing, here's the official description:
"Louis C.K.'s "I Love you Daddy" is a bittersweet comedy about a successful TV writer/producer Glen Topher(C.K.), who panics when his 17-year-old daughter China(Chloe Grace Moretz) starts spending time with a 68-year-old Leslie Goodwin (John Malkovich), a legendary film director with a reputation of dating underage girls."
If you've ever seen Louis C.K.'s show "Louie", this is probably a pretty familiar feeling concept since most everything he produces and stars in are loosely based around his life. He doesn't have to try that hard to be a good actor for these roles since it's basically his life anyway. I can forgive that though, because his stand-up still makes me laugh.
Let's talk about the movie, though. Premise seems pretty creepy, like a successful father's nightmare to have their daughter date an older man. Hopefully since Charlie Day is also in the movie, playing a character named Ralph, he's sure to give us some laughs and offset the darkness of the story. It looks like they are going for an artistic approach by shooting the film in black and white, so we can expect/hope for this uncomfortable story to be told in good taste.
Check out the trailer!



Signing off,
~Big Eyes