Batman vs. Two-Face now available on DVD and Blu-ray
ADAM WEST'S one last performance as BATMAN
Big Eyes here,
In case you've missed the animated movie "Batman: Return of the Caped Crusaders", now is the time to check it out. The feature was one of Adam West's last babies before his untimely passing. "Batman: Return of the Caped Crusaders" was based on the 1960s incarnation of Batman. I can tell you it genuinely felt like and was just as fun as the original TV series.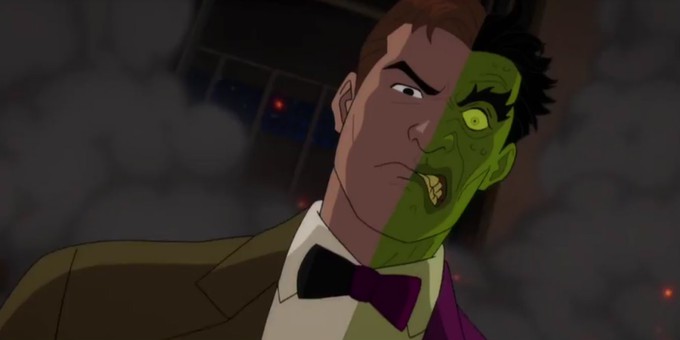 The voice acting is what really sold it for me. Julie Newmar and Burt Ward from the 1960s Batman also joined West in this project to reprise their roles as Catwoman and Robin. And now, they're all back again in a sequel to this campy movie series in "Batman vs. Two-Face"!
Filling the role for Two Face is none other than the legendary William Shatner! Great part is they even made his character look like him. We will also get to enjoy appearances by Joker, The Riddler, Penguin, and Hugo Strange!
Are you excited? I'm excited. If you're not pumped yet, you will be when you check out this clip DC just released.
"Batman vs. Two-Face" is now available on digital download, and was just released October 17th on DVD, and Blu-ray!
Back to the Bat Cave!
~Big Eyes