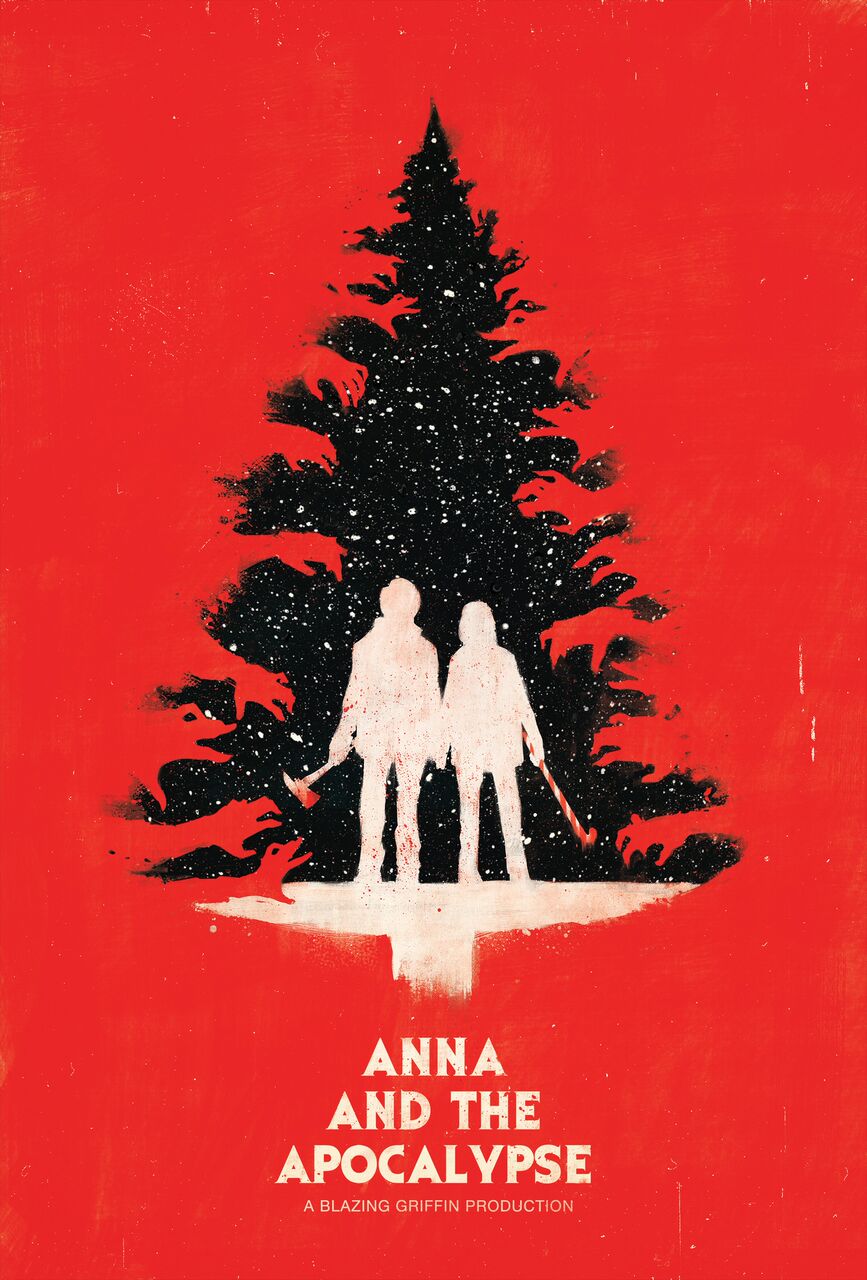 During Fantastic Fest a couple weeks back, I had the immense pleasure of catching the Scottish Christmas zombie musical ANNA AND THE APOCALYPSE. Yep, you read that correctly. The genre mashup was one of the standout films of the festival, and on the night of the premiere the packed theater was treated to the kilt-wearing cast and crew in attendance... with some of their undead cohorts.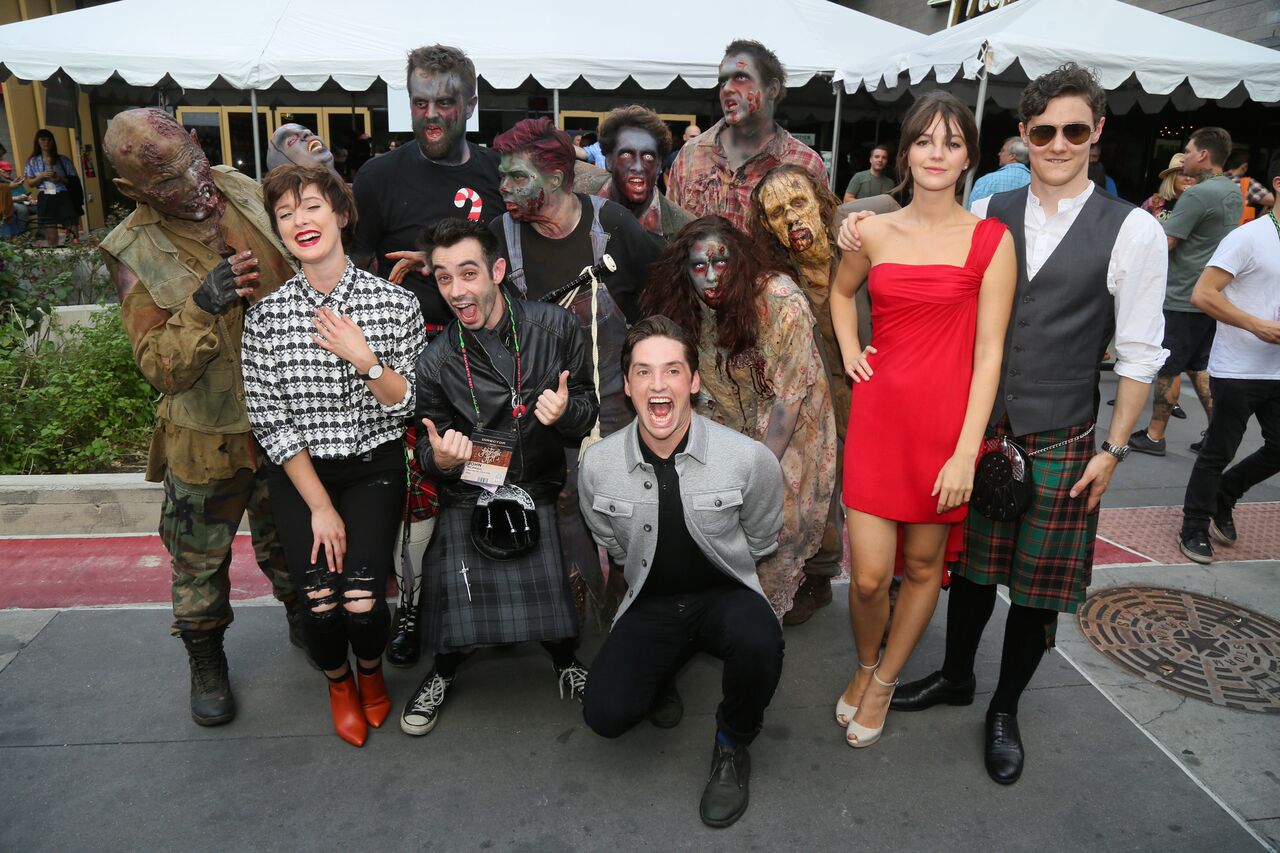 photo credit: Jack Plunkett

The following day, I was lucky enough to score an interview with director John McPhail as well as cast members Ella Hunt (the titular Anna) and her onscreen zombie fighting pals, Malcolm Cumming, Sarah Swire, and Christopher Leveaux. Producer Naysun Alae-Carew as well as composers Roddy Hart and Tommy Reilly also joined us for our talk about all things zombies and musicals.

The film begins as Anna is contemplating life after high school and whether or not she is destined for university or the gap year travels to Australia that she longs for much to the chagrin of her blue collar father. As soon as Anna hits the last day of school before Christmas break, the first musical number catapults the film from a hum drum teenage angst story into something more special as Anna and her classmates join in a rousing introductory song. As the day goes on, various cast members take their turns within ensemble musical pieces which leads up to the big Christmas pageant that night. In a somewhat anticlimactic twist, Anna and her bestie John (Cumming) are forced to miss the highly anticipated event due to work obligations at the local bowling alley. When they meet up to walk to school together the next day, they soon discover that while they toiled the night away, a zombie plague has taken hold of their community and they must fight their way back to the safe haven of their school where Anna's worried father patiently awaits. Dotted throughout the horror/comedy are a trove of inspired and highly entertaining song and dance sequences that not only set ANNA AND THE APOCALYPSE apart from typical zombie fare, but also firmly plant the film among Hollywood's musical greats.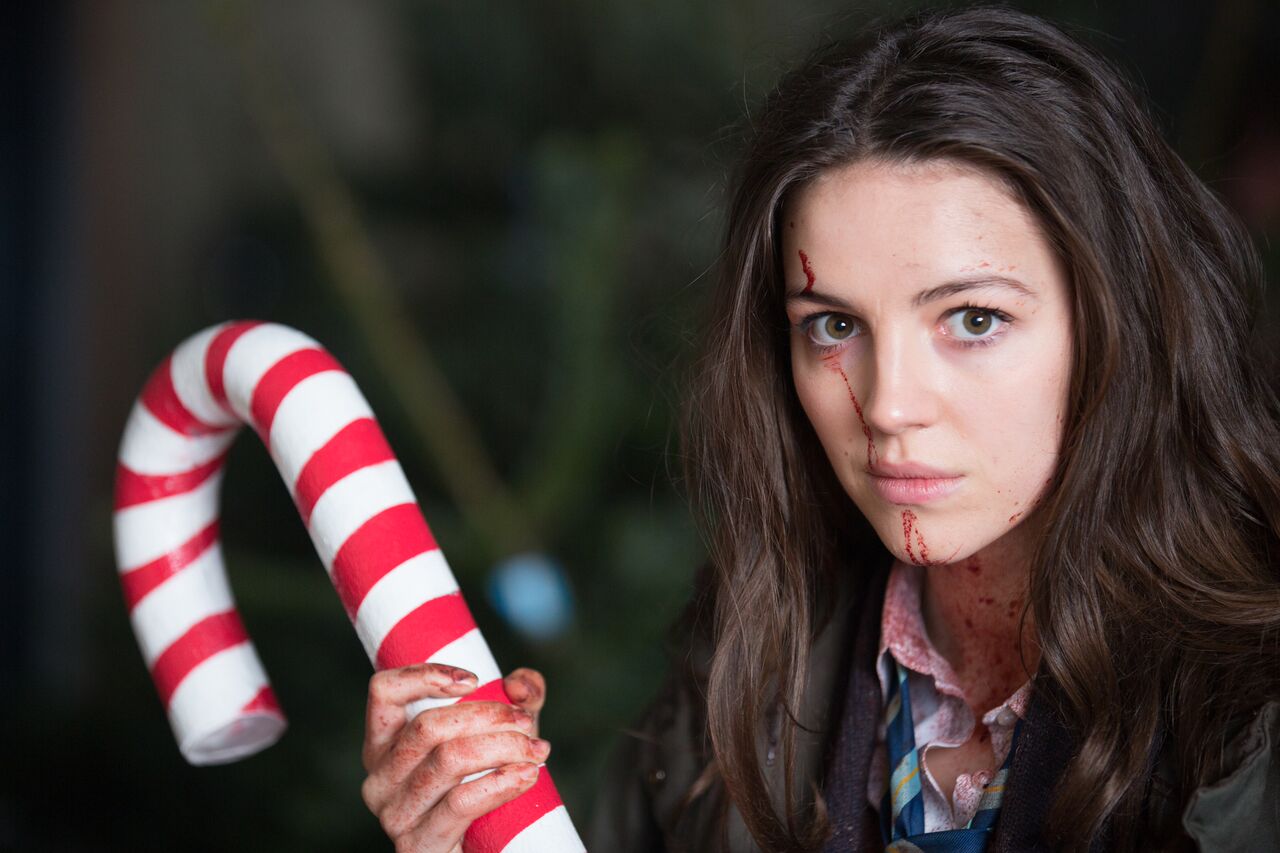 The original concept and short film came from the late Ryan McHenry (of the popular "Ryan Gosling Won't Eat His Cereal" Vine series fame) who sadly succumbed to cancer before he could see his dream feature musical realized. Naysun Ala-Carew, producer of ANNA AND THE APOCALYPSE and the original short film, explains that he and the other filmmakers felt compelled to complete McHenry's vision. "There were a lot of people on the crew that worked on the film and knew Ryan personally. I can't think of a more fitting way to honor someone's memory." Though the cast never had the chance to meet the mastermind behind the story, they all agree that they felt connected to him throughout production. "I really felt him through every day that we shot," added Ella Hunt. "His wonderful, crazy idea of doing a zombie musical set during the holidays- that spirit, through him, led us and directed us through the shoot."

Though the film is a standard musical through and through, there are obvious contemporary influences that set it apart from other such recent films, like LA LA LAND, that are based in more traditional Hollywood musical fare. "I was just saying that my favorite musical is BIGGER, LONGER, AND UNCUT," admits director John McPhail. While the film is definitely more GLEE or HIGH SCHOOL MUSICAL than SINGIN' IN THE RAIN, the more modern tunes throughout the film are a good fit for the backdrop of a zombie apocalypse. Composer Tommy Reilly explains, "The idea was to be kind of progressive with it because we come from a background that is rooted in being singer/songwriters and songwriting that isn't from a musical genre. So when we met with the producers right at the start of this project, the game plan was always to create a musical that could stand on its own two feet as songs as well." Fellow composer Roddy Hart adds, "Like as a record- as an album as well as a musical movie." Reilly continues, "So we were determined that these would be songs that people would connect with as an album." According to Hunt, the original melodies also helped add to the depth of the outstanding character development throughout the film. "The music was always designed to be a reflection of the characters. It's self aware, but it's not poking fun at itself. It's just an exploration into these character's feelings within the context of it being a comedy/horror," explains Hunt. McPhail elaborates, "We always wanted to make sure that the music doesn't seem dated. Roddy and Tommy have some amazing influences, and you can see that scattered throughout the film."

Though the production of the film was certainly ambitious, the cast and crew still had to deal with the usual challenges that any other independent film does- only they were navigating the song and dance world as well as an average film production. "I think we had about three weeks of rehearsals, but it's never enough," admits Hunt. Doing double duty as cast member and choreographer on the film, Canadian actress Sarah Swire brought her experience from 2014's GOD HELP THE GIRL to assist the filmmakers in their daunting task. "Yes, strangely this is my second Scottish musical," joked Swire before adding,"It was honestly just allowing people to breathe, do what they think would fit for their characters, and then molding that into the avenue needed to go down in order for the story to grow."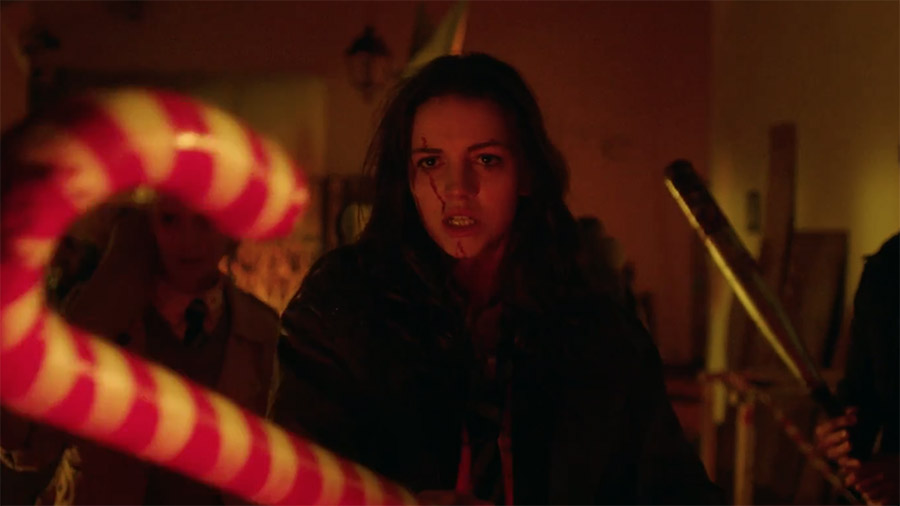 On top of learning dance choreography, the cast also had to learn fight choreography as well. Says Hunt, "With the fight coordination, I was learning between takes! After my first session with EmmaClaire Brightlyn, our fight coordinator, she told me that I needed to go home and practice punching in the mirror because I would laugh every time I threw a punch. We can't have Anna laughing every time she fights a zombie!"

And boy does she fight some zombies! Though the film isn't exactly a fright fest, it does feature a few excellent scares and wonderfully gory makeup and effects as Anna battles her way through various undead-infested locations to be reunited with her father. It may be rather obvious that a zombie film featuring the cast bursting into song and dance won't exactly have hardcore horror hounds on the edge of their seats, however there is just enough guts and splatter to keep it real for genre fans. There's no word yet on distribution for the film, but I highly recommend keeping an eye out for ANNA AND THE APOCALYPSE as it is sure to reach a screen near you!

Until next time...

Rebecca Elliott
aka Annette Kellerman