New image from Bohemian Rhapsody!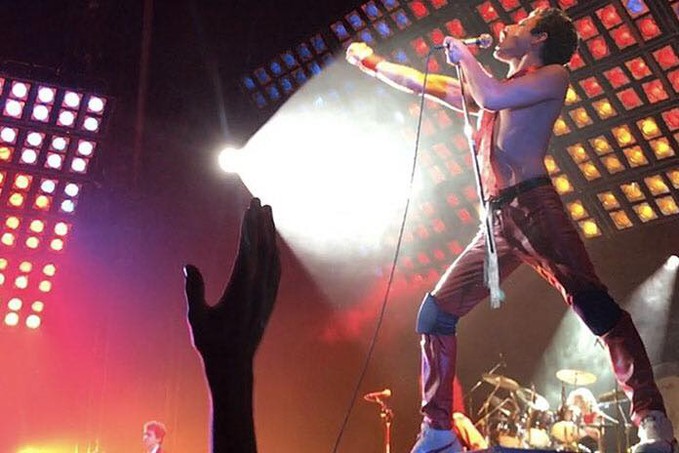 Big Eyes here, calling all Queen fans!
Have ya heard about the Freddie Mercury biopic, currently in production, "Bohemian Rhapsody"?! We've mentioned it here before, but us geeks are eagerly jumping at any scrap of media or info they drop on it. Apparently Bryan Singer("X Men: First Class") who is directing this project, couldn't help himself and posted an iPhone pic from the set on his instagram.
The fact that he mentioned it was an iPhone pic makes me wonder if he was trying to start some sort of Android vs. iPhone flame war. "Look at the horrible quality of this iPhone pic!" he may as well have said. The fact that it wasn't DSLR either may have been a factor.
Looks like knock-off Sebastian Stan, Rami Malek, will be taking the role as Freddie Mercury himself. I'm not sure how many gamers are out there, but if you've played the badass survival horror "Until Dawn", you may recognize Malek as the emotionally disturbed Josh. Malek was also in the American version of Oldboy, and Mr. Robot. After seeing the original image dropped of Malek as Freddie, I can dig it.
Bohemian Rhapsody is set to come out on Christmas 2018. Go see it the day after, though. Those people who are working Christmas Day are away from their families. I think that's wrong, and I'm not even a Christian.
Dynamite with a laser beam!
~Big Eyes