Hello All, Mad Dashiell Here and pleased to announce!
Sean Young has begun announcing before excited audiences that her new business venture,
Austin Film Tours
begins Oct. 17. That gives you just a few days to book your spot now while seats are available. All of the movie/film location tours are conducted in an elegant 14 passenger van with video narration done by the iconic movie actress Sean Young. The narrative includes screen clips showing the locations that passengers will be sightseeing. Austin is one of those towns that just about every corner has been used in a film shoot. Classic films from BLOOD SIMPLE, to SLACKER, Austin certainly has been well on it's way to becoming it's own miniature Hollywood, hosting a known 76 films total.
Right now you can book the OFFICE SPACE location tour, DAZED AND CONFUSED location tour, and the TEXAS CHAINSAW MASSACRE location tour! Coming Soon, The Troublemaker Studios and Films of Robert Rodriguez location tour!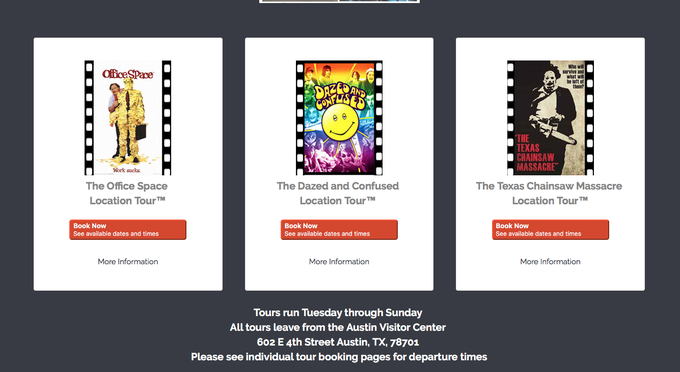 In the true spirit of keeping Austin weird, the tours current focus is on films directed by Richard Linklater, Mike Judge, and the Late Tobe Hooper (Although the TEXAS CHAINSAW tour includes locations from all the Austin shot chapters). These are just a few artists that called Austin home and did their part for the expanding film community Austin is known for. Sean Young brings movie audiences out of the theaters and onto the streets, giving the riders an experience that immerses them into moments of film history. So in other words, it looks like Austin has another fun thing to do for tourists and native Austinites alike! AUSTIN FILM TOURS! LIVE THE MOVIES!