Greetings my darlings!
As I catch up with my Fantastic Fest reviews, I am super excited to write up this amazing gem of a film. Directed byIssa López, Tigers Are Not Afraid (Siempre Vuelven) is a dark and intimate fairy tale that illuminates enormous social corruption in Mexico.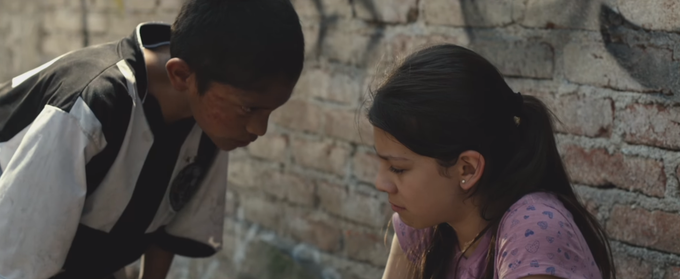 The story centers around a little girl, Estrella, played by Paola Lara, who comes home from a rough day at school to find her mother is gone. After days of waiting and driven by hunger, Estrella wanders out and befriends a small gang of homeless boys in her neighborhood. Sadly, there are a lot of homeless orphans in this part of Mexico, as local drug lords and their gangs make it a habit to systematically torture and murder who they please. The people in these communities are at the mercy of a corrupt system and poverty. To the children living on the street, it is common knowledge that if your mother disappears, she has been killed by the current drug lord in power. Circumstances are just terrible for these poor children. The rag-tag gang of youngsters begrudgingly accept Estrella, but only after she proves herself by completing an enormously dangerous task. She forges a fragile friendship with the leader of the "Tigers," a boy named, Shine, played by Juan Ramón López, who both respects and resents her. Through their misadventures, the Tigers become the target of the area crime boss and must hide away to stay alive.
Adding the fantasy element to the film are Estrella's encounters with a supernatural force and a belief that she was given three wishes. She makes her first wish in a moment of fear and it miraculously works out for her. Estrella begins to accept the creepy force guiding her and learns that her wishes contain a terrible power. The voice of her missing mother haunts her and strange things reveal themselves when she is alone, leading to the films emotional climax. Lopez delicately weaves these fantastic elements into the story with excellent nuance and timing, making Estrella's journey darkly magical. Even though it's a fascinating facet of the story, it doesn't overshadow the touching story of the children themselves. Their innocence is not lost, despite their dire circumstances and you can't help but fall in love with them. They are adorable, sweet, and plucky, with vibrant imaginations.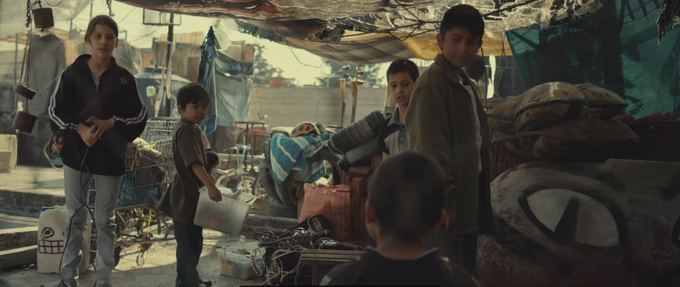 Technically, the film is beautiful, using sunlight and firelight for most of the ambiance surrounding the children. There are a lot of shadows used on the set, adding atmosphere and mystery to Estrella's encounters with the strange manifestations that help her. Camera work is mostly hand held, allowing a bit of shaky-cam to show the tenuous struggle for survival and unease that the characters experience. The special effects are perfect and beautifully done, using CGI for the fantasy components without letting them dominate the set design. And to be sure, the fantasy moments are not rainbows and sugarplums, they are a dark as the reality these kids face, but they are beautiful nonetheless.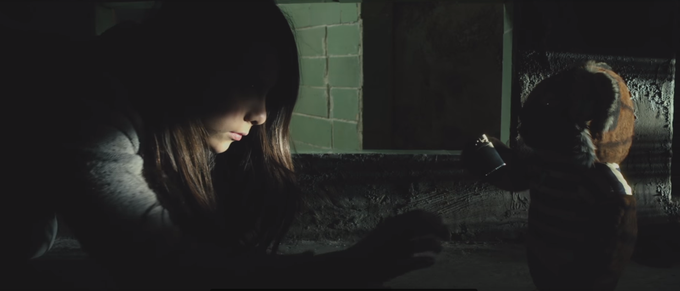 This film interweaves social injustice, fantasy, and childhood innocence with a deft hand leaving you breathless with its beauty and power. An incredibly emotional movie, I was left in tears more than once, my heart breaking for Estrella and her innocent companions. I am proud of Issa López for making this film. It brings to light a topic that we should not sweep under the rug and as global citizens, we must fight for the well-being and safety of our future generations. I am recommending this film to many people in my life and to you!
Thank you for reading!
The Diva Del Mar