We've known for a while now that the title of the next Arnold Schwarzenegger starring TERMINATOR film was TERMINATOR GENESIS.
Turns out, this isn't entirely correct - although it is correct. Per a post on Arnold's Facebook page, the word "GENESIS" in said title has evidently been forcefully mutated into "GENISYS" - a notion backed up by this teasing glimpse of Schwarzenegger on-set.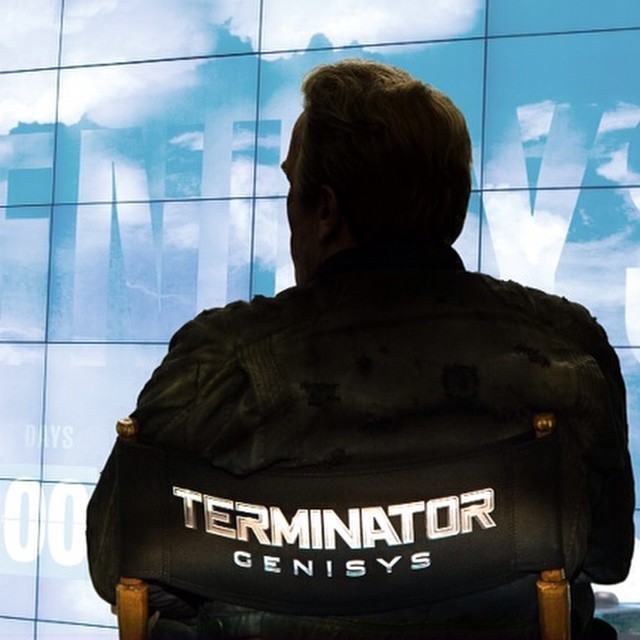 TERMINATOR GENESIS GENISYS opens July 1, 2015 under the direction of THOR: THE DARK WORLD's Alan Taylor.
TERMENAYTER JENASSIS. TIRMINATOR GENASIS. TER...
————
Glen Oliver
"Merrick"
- e-mail
- Twitter