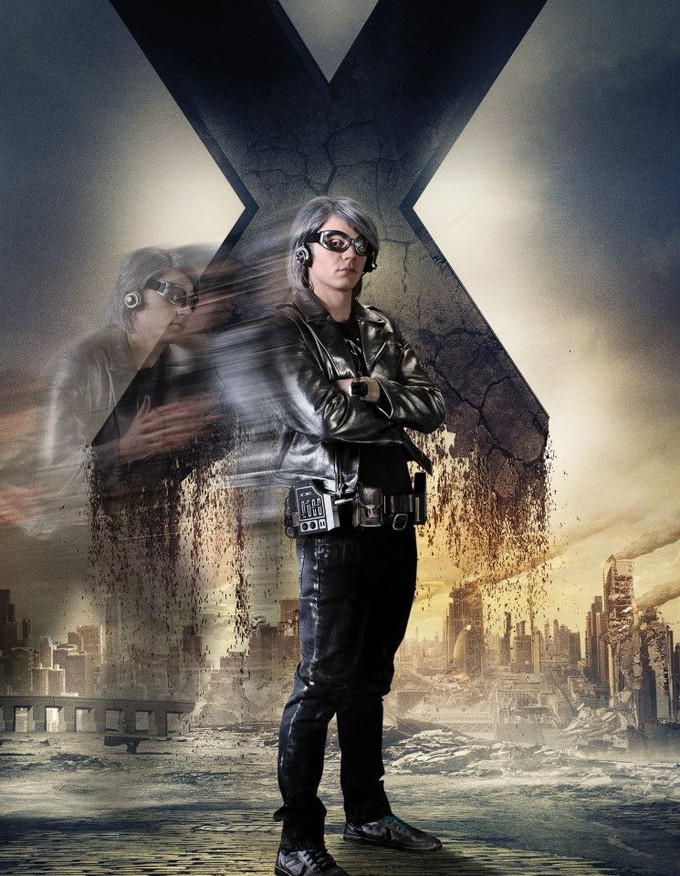 The Powers That Be have issued a little sizzle reel heralding Evan Peters' Quicksilver character from X-MEN: DAYS OF FUTURE PAST.
Peters is rather great in AMERICAN HORROR STORY's seasonal tales - I'm interested in seeing what he brings to the table here, although I'm so not digging the character's aesthetic thus far.
X-MEN: DAYS OF FUTURE PAST opens May 23.
Meanwhile, THESE images bring us an alternate version of Quicksilver - played by Aaron Taylor-Johnson in AVENGERS: AGE OF ULTRON - have been making the rounds for a few weeks now.
—————
Glen Oliver
"Merrick"
- e-mail
- Twitter