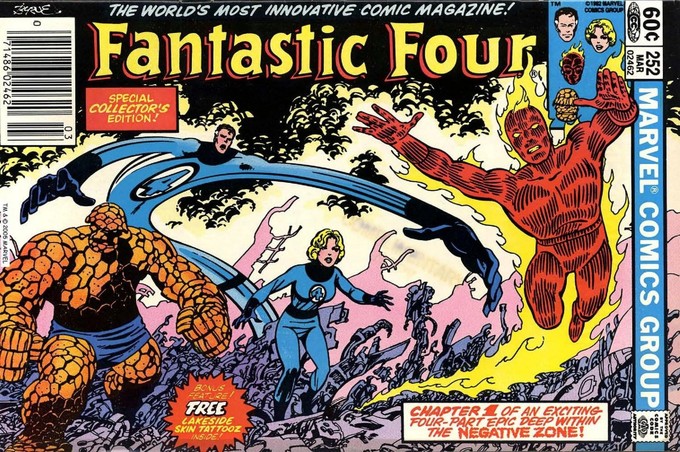 [via]
So THR has a piece regarding folks testing for that FANTASTIC FOUR movie that's coming together under CHRONICLE director Josh Trank.
You can find more details HERE, but here are a few bullet points for discussion below:
Kate Mara (HOUSE OF CARDS, AMERICAN HORROR STORY) and Emmy Rossum (THE DAY AFTER TOMORROW, BEAUTIFUL CREATURES) have tested for Sue Storm/The Invisible Woman. Miles Teller (FOOTLOOSE remake, THE SPECTACULAR NOW) has tested for Reed Richards/Mr. Fantastic. Christian Cooke has tested for Ben Grimm/Thing. Michael B. Jordan (CHRONICLE, FRUITVALE STATION, TV's FRIDAY NIGHT LIGHTS ) remains attached (presumably as Johnny Storm/Human Torch as previously indicated).
Interestingly, THR notes:
Dr. Doom is said to be the villain of the reboot (the character appeared in Fox's two previous movies and was played by Julian McMahon). The Hollywood Reporter's Heat Vision is hearing that the studio is likely to go for a big name and isn't ruling out switching genders for the role.
PLEASE KEEP IN MIND that the names above represent people who are being considered for roles in the film, and may not reflect final casting avenues. There may be much room here for 'out of the blue' contenders or announcements. A la Affleck and Batman…
—————-
Glen Oliver
"Merrick"
- e-mail
- Twitter
- Google +