…FINISHED!
"We're working really hard and we've got our script and we're in deep prep,"
...Abrams tells The Wrap.
Said script was famously generated by Abrams and the mighty Lawrence Kasdan after an earlier draft by Michael Arndt (TOY STORY 3) didn't work out for whatever reason. Officially, nothing much has been said regarding why Abrams and Kasdan stepped in, although word on the street suggests it may've been principally due to the character focus of Arndt's script: he apparently focused on the 'next generation' of heroes, with original trilogy characters hanging in the background - whereas Abrams' preferred to focus on 'classic' SW characters, with new characters being introduced who will ultimately elevate to lead positions in subsequent pictures.
Whatever the case, Abrams also confirmed recent reports that Jesse Plemons (BREAKING BAD, FRIDAY NIGHT LIGHTS, BATTLESHIP) is in the mix for a role - but cautions…
"He is one of the actors that we've talked to, yeah," Abrams said. "But, you know. It's not often that I read about actors that I'm going to be meeting … that I get to read articles about actors who are going to come in. And so I get to see someone and say, 'Oh, I read that I'm going to see you.' … It's usually agents talking to people about what's happening. It's a lot of noise."
Abrams also did not shrug off the notion of shooting some of (EPISODE VII?) in IMAX, but noted that IMAX cameras were "loud" and "unreliable" and that he would use the "in the right situation."
More from Abrams can be found HERE at TheWrap.
STAR WARS EPISODE VII should begin filming in the near future, targeting a December 2015 release.
[fan art - more HERE]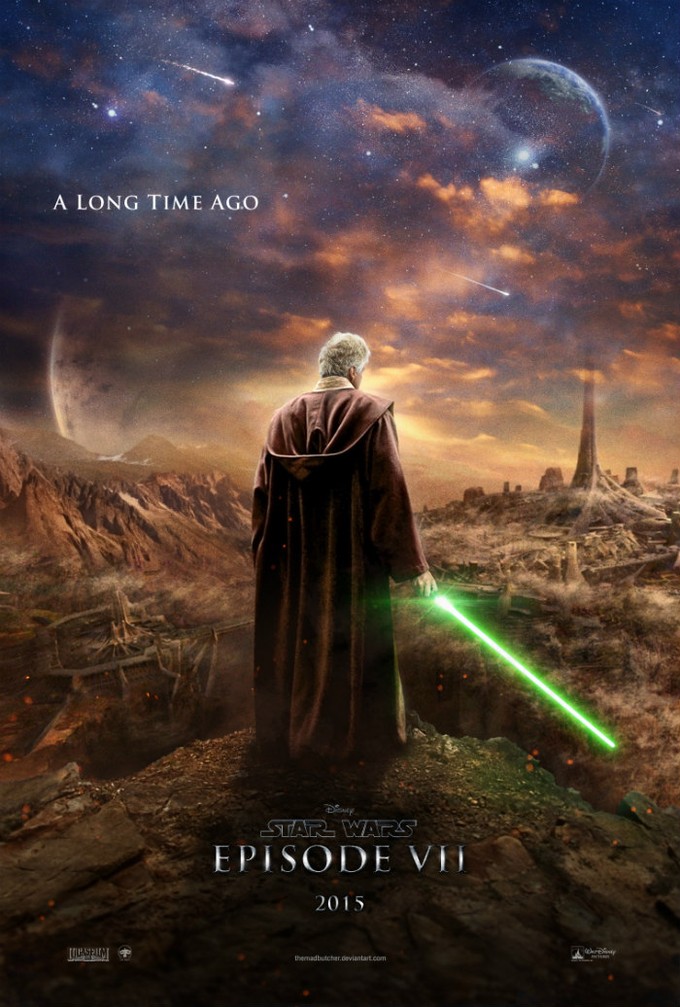 —————-
Glen Oliver
"Merrick"
- e-mail
- Twitter
- Google +