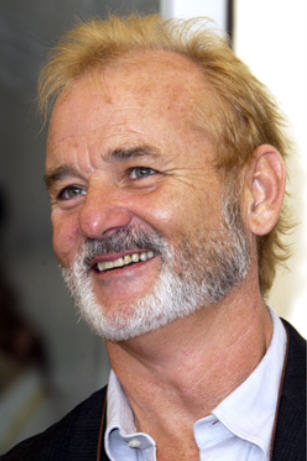 Bill Murray will play a local widower in the 4-part HBO miniseries "Olive Kitteridge," based on the Pulitzer-winning 2008 novel by Elizabeth Strout.
The book, set in small-town Maine, follows the title character, an abrasive junior high math teacher played in the mini by Frances McDormand.
According to HBO, "Olive Kitteridge tells the alternately poignantly sweet, acerbically funny, and devastatingly tragic story of a seemingly placid New England town wrought with illicit affairs, crime and tragedy, told through the lens of Olive, whose wicked wit and harsh demeanor mask a warm but troubled heart and a staunch moral center."
Lisa Cholodenko ("Six Feet Under," "Hung" and the excellent Mark Ruffalo sperm-donor dramedy "The Kids Are All Right") directs from teleplays by Jane Anderson ("It Could Happen To You," "The Positively True Adventures of the Alleged Texas Cheerleader-Murdering Mom," "The Prize Winner of Defiance, Ohio," "How to Make an American Quilt," "Mad Men").
Others in the cast include Richard Jenkins ("Six Feet Under"), Rosemarie DeWitt ("Mad Men," "United States of Tara"), John Gallagher Jr. ("The Newsroom"), Zoe Kazan ("Bored To Death," "Ruby Sparks") and Jesse Plemons ("Friday Night Lights," "Breaking Bad").
Tom Hanks' Playtone Productions ("Band of Brothers," "The Pacific," "John Adams," "Big Love") is producing the project.
Recall that Murray played Mayor Cole in Playtone's 2008 feature "City Of Ember."
Find all of Deadline's exclusive on the matter here.