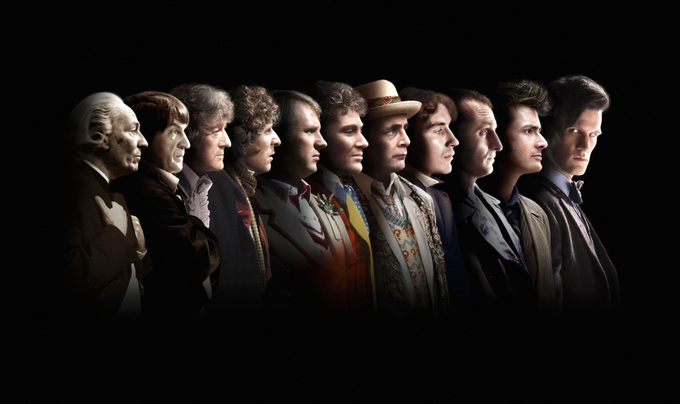 Glen here…
I have no clue how much DOCTOR WHO-related goodness will come our way, beyond what we already know about I mean (AN ADVENTURE IN SPACE AND TIME, Day of the Doctor, etc.) I'm assuming it'll be quite a bit?
As such, I thought I'd post this week's new developments into a 'Special, Ongoing 50th Anniversary Commemorative Docback' which will remain singular, running, and updated throughout the week. A second, formal Friday Docback dedicated to ADVENTURE and DotD will unfold Friday morning.
Be sure to keep checking this specific Docback (bookmark it, cut and paste the URL, or whatever), as content should develop and change as days go by. In theory...and presuming there is fresh content to warrant such evloution...that is.
Please note that the Friday Docback moderation standards ARE in effect for this ongoing Docback. If you're new to our Docback discussions, please review the perimeters posted below and join in - we'd truly love to have you, and WELCOME!
10:59 AM CST USA - TUESDAY 20 NOVEMBER 2013
iO9 has an interesting and fun ranking of every single DOCTOR WHO episode. I don't personally agree with every ranking, however I do think this list is worthwhile and reasonable. What do you think? See the list HERE!
9:47 AM CST USA - TUESDAY 20 NOVEMBER 2013
BBC America's press release re: live YouTube transmits pre and post Day of the Doctor airing.
BBC AMERICA CELEBRATES DOCTOR WHO'S 50TH ANNIVERSARY WITH THE FIRST EVER LIVE SIMULCAST FROM YOUTUBE SPACE LOS ANGELES

DOCTOR WHO 50th LIVE PRE-SHOW CROSSES PLATFORMS TO CONNECT FANS IN THE U.S. AND AROUND THE WORLD

New York – November 19, 2013 – Announced today, BBC AMERICA has partnered with Nerdist Industries to celebrate the 50th Anniversary of Doctor Who with the first ever live simulcast pre-show from the YouTube Space Los Angeles. Hosted by Veronica Belmont, the Doctor Who 50th Live Pre-Show will air November 23, 2:30pm ET on BBC AMERICA and stream to audiences globally on BBC AMERICA's YouTube channel (youtube.com/bbcamericatv) just prior to the premiere of Doctor Who's 50thanniversary special Doctor Who: The Day of The Doctor at 2:50pm ET.

Doctor Who 50th Live Pre-Show will be an all-out celebration of 50 years of Doctor Who and its passionate fans. As the world awaits the global simulcast of the anniversary special, the pre-show will feature a live curation of fan-created content being shared on social media from celebrations around the globe, plus chats with special guests including YouTube star Phil DeFranco.

Perry Simon, General Manager, BBC AMERICA commented: "Doctor Who has an amazing social media following and is enormously popular, with millions of views on YouTube. Partnering with YouTube on an innovative pre-show will enable fans everywhere to join our celebration of this groundbreaking series' 50th anniversary."

"We're very excited to work with BBC AMERICA and Nerdist on this first ever simulcast from YouTube Space LA and are looking forward to welcoming Doctor Who fans and YouTube talents for a truly innovative pre-show experience connecting communities all across the world," said Liam Collins, Head of YouTube Space LA.

Veronica Belmont, co-host of the science fiction and fantasy YouTube video show, audio podcast, and book club The Sword and Laser, added: "I'm happy to report that the live pre-show went off without a hitch, and that fans everywhere thoroughly enjoyed The Day of the Doctor. At least, they did in the time stream I just came from."

Following the anniversary special, BBC AMERICA's YouTube channel will host a YouTube-exclusive post-show at 4:00pm ET. In addition, BBC AMERICA and BBC AMERICA's YouTube channel will simulcast a primetime pre-show at 7:00pm ET, which will look at the day's events ahead of BBC AMERICA's primetime broadcast of the anniversary special.

The Doctor Who 50th Live Pre-Show will culminate a week-long Doctor Who week on YouTube, featuring content from popular YouTube channels like Nerdist, EmergencyAwesome, Doctor Puppet, PBSideaChannel, How to Cook That, and Rugburn.

Doctor Who 50th Live Pre-Show is produced by Nerdist Industries for BBC AMERICA. Executive producers are Chris Hardwick and Seth Laderman of Nerdist Industries.
9:43 AM CST USA - TUESDAY 20 NOVEMBER 2013
The Last Day - a new Day of the Doctor precursor minisode (3:40-something) is now available for download for free HERE in the U.S. and via iTunes in the UK as well (apologies, I can't get the UK link to display properly for some reason - please check the Docbacks below for a direct link).
9:28 AM CST USA - TUESDAY 20 NOVEMBER 2013
A super-mega brief clip brought online by DoctorWhoTV...
3:56 PM CST USA - TUESDAY 19 NOVEMBER 2013
An online petition to bring back Paul McGann for more live action 8th Doctor adventures is HERE. 12, 500+ signatures already as of this posting.
3:52 PM CST USA - TUESDAY 19 NOVEMBER 2013
David Tennant introduces The Day of the Doctor...
2:08 PM CST USA - MONDAY 18 NOVEMBER 2013
FlicksAndTheCity have posted an interesting interview in which a strangely affected Paul McGann discusses his reprisal of the 8th Doctor role in last week's The Night of the Doctor. Some interesting details, including a reference to the special having been shot in one day and a limited number of takes.
1:51 PM CST USA - MONDAY 19 NOVEMBER 2013
BBC TWO has issued a clip from AN ADVENTURE IN SPACE AND TIME featuring superhot Jessica Raine as WHOovergoddess Verity Lambert.
A beautiful irony of mission statement versus reality...
11:05 AM CST USA - MONDAY 18 NOVEMBER 2013
UK's Big Breakfast show takes a look behind the scenes of the filming of The Day of The Doctor. Video YouTubed by BlogtorWho.
This Radio 4 interview with Moffat offers a snippet of Zygon dialogue. Sounds like...Strax?
9:05 AM CST USA - MONDAY 18 NOVEMBER 2013
STRAX IS BACK WITH NEW FIELD REPORTS
Following up on the field report he filed last week…
…uppity Sontaran Strax is back to tease what we may see in this weekend's DOCTOR WHO 50th Aniversarty blow-out episode, The Day of the Doctor.
Thanks to Docbacker hellstrom for the heads up!
BBC AMERICA'S PROMO FOR AN ADVENTURE IN SPACE AND TIME
A few weeks ago we got a look at BBC Two's trailer for the production. Here's BBC America's version - which makes this docudrama about the formative years of DOCTOR WHO look even more awesome than it already did.
AN ADVENTURE IN TIME AND SPACE transmits this Thursday on BBC Two, Friday on BBCA, and Saturday on Space.
NEW PHOTOS FROM DAY OF THE DOCTOR
The BBCs have issued a few more photos from The Day of the Doctor - many of them variants on images we've already seen. I've selected to few of the more interesting shots for your consideration here.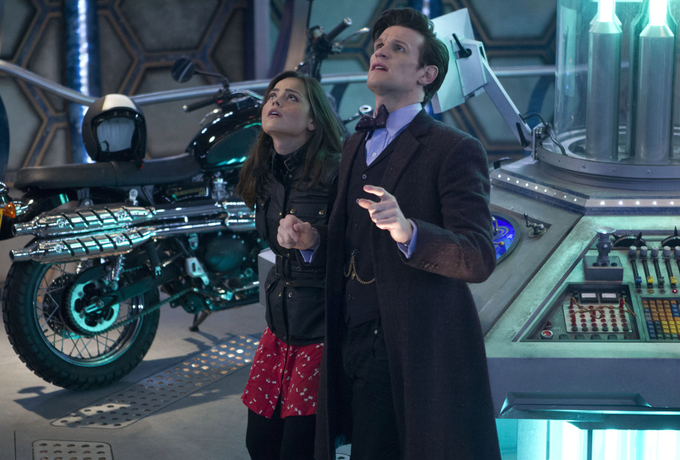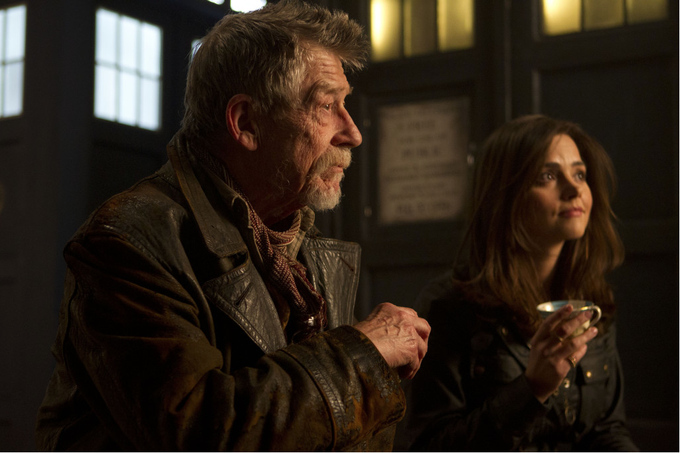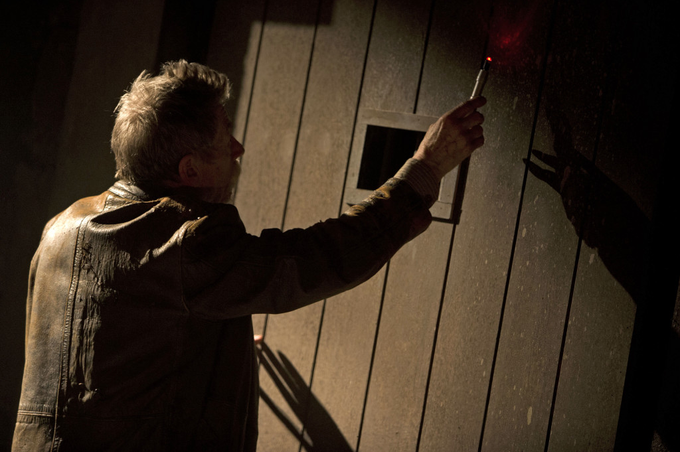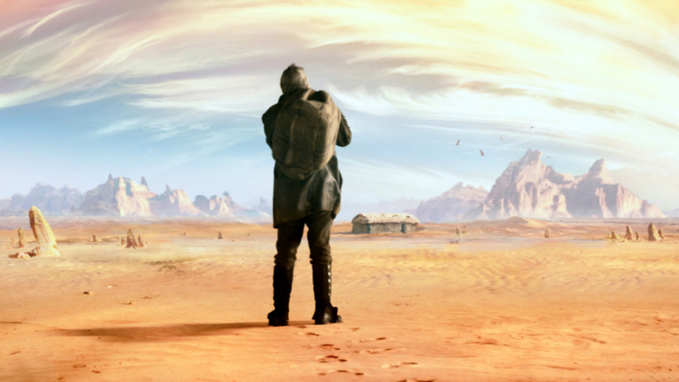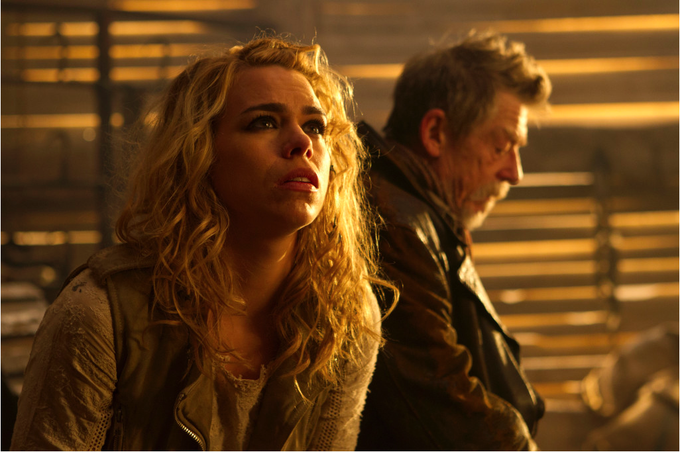 DOCTOR WHO News posted more HERE.
————————
Glen Oliver
"Merrick"
- e-mail
- Twitter
- Google +
[[[[[ A LIST OF PREVIOUS DOCBACKS CAN BE FOUND HERE!! ]]]]]
DOCBACK CODE OF CONDUCT
1) a Docback should be about completely open and free discourse regarding all things WHO with, obviously, some variation on subject matter from time to time - the real world intervenes, discussions of other shows are inevitable, etc.)...
2) matters of SPOILAGE should be handled with thoughtful consideration and sensitivity. Posts containing SPOILERS should clearly state that a SPOILER exists in its topic/headline and should never state the spoiler itself . "** SPOILER ** Regarding Clara" is OK, for example. "** SPOILER about that Motorcycle" is fine. **SPOILER** Why did everyone die?" Is NOT good.
And, above all...
3) converse, agree, disagree, and question as much as you want - but the freedom to do so is NOT a license to be rude, crass, disrespectful, or uncivilized in any way. Not remaining courteous and civil, as well as TROLLING or undertaking sensational efforts to ignite controversy, will result in banning. Lack of courtesy may receive one (1) warning before a ban is instigated. Obvious Trolling or Spamming will result in summary banning with no warning. One word posts intended to bump-up any Docback's figures on AICN's "Top Talkbacks" sidebar will be considered actionable Spam - they not only complicate efforts to access Docback from mobile devices, but impede readers' abilities to follow or engage in flowing conversation.