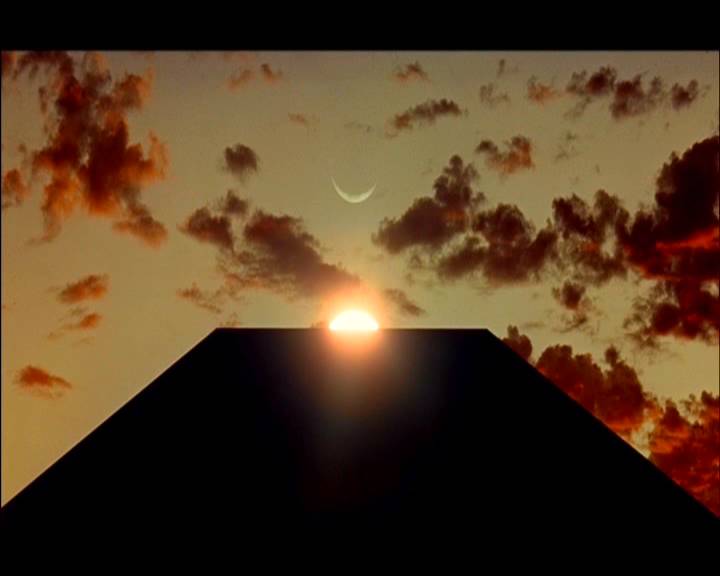 Last week on his generally delightful Friday MSNBC talk show, Alec Baldwin asked Gary Lockwood if Lockwood got a lot of strange off his tanning scene in Stanley Kubrick's "2001: A Space Odyssey."
Lockwood's reply: "Legendary."
You can find Baldwin's interview with Lockwood and "2001" co-star Kier Dullea here.
Former technical director at the NSA Bill Binney is the top-of-show interview guest on tonight's "Real Time With Bill Maher." Former New York congressman Anthony Weiner is the mid-show interview guest. The roundtable guests are GOPAC president David Avella, political analyst Victoria DeFrancesco Soto and political correspondent John Heilemann.
Premiering tonight:

The Lylas (9pm WE)

Say Yes To The Dress (9pm TLC)
Dracula lost a lot of altitude in its second airing:
Fridays, Sept. 13-Nov. 1, 2013
(Adults 18-49; repeats in gray; earlier weeks in parentheses)
2.0 (2.0) (2.0) (1.7) (1.9) (2.0) (1.8) (1.0) Shark Tank
1.5 (1.8) (---) (---) (---) (---) (---) (---) Grimm
1.5 (1.5) (1.2) (1.1) (1.6) (1.2) (1.3) (1.1) 20/20
1.4 (1.0) (1.3) (1.2) (1.4) (1.2) (1.5) (0.7) Last Man Standing
1.4 (1.6) (1.8) (1.3) (1.4) (1.6) (1.1) (0.9) Undercover Boss
1.3 (1.8) (---) (---) (---) (---) (---) (---) Dracula
1.3 (1.4) (1.4) (1.5) (1.5) (1.6) (0.6) (0.6) Hawaii Five-0
1.3 (1.4) (1.3) (1.4) (1.3) (1.6) (---) (---) MasterChef Jr
1.2 (1.3) (1.3) (1.4) (1.4) (1.7) (0.7) (0.6) Blue Bloods
1.1 (1.2) (0.5) (0.2) (---) (---) (---) (---) Gold Rush
1.1 (---) (---) (---) (---) (---) (---) (---) NBA Basketball
1.0 (0.7) (1.0) (0.9) (1.0) (1.0) (1.2) (0.5) The Neighbors
0.7 (---) (---) (---) (---) (---) (---) (---) NBC Heart Vampires
0.7 (0.8) (0.8) (0.7) (0.7) (0.8) (0.8) (0.9) WWE Smackdown
0.5 (0.6) (0.8) (0.3) (---) (0.3) (0.7) (0.7) College Football
0.5 (---) (0.4) (0.4) (---) (---) (---) (---) Jessie
0.5 (---) (0.4) (0.5) (0.5) (0.5) (0.6) (0.8) Legend of Korra
0.5 (---) (0.8) (0.7) (0.7) (0.9) (1.0) (---) Sleepy Hollow
0.5 (---) (---) (---) (---) (---) (---) (0.4) Tanked
0.4 (0.4) (0.4) (0.4) (0.4) (0.5) (0.4) (0.4) Haven
0.4 (---) (0.4) (0.4) (0.4) (0.4) (0.4) (0.5) Next Top Model
0.3 (0.3) (---) (---) (---) (---) (---) (---) Carrie Diaries
0.3 (0.5) (0.3) (0.3) (0.3) (0.3) (0.4) (0.3) House Hunters
0.3 (0.4) (0.3) (0.3) (0.3) (0.3) (0.4) (0.3) House Hunters Intl