Hey Yo, Draven here.
THE RAID was one of my favorite films last year and I know many of you felt the same way. We are obviously all hotly anticipating the sequel, THE RAID 2: BERANDAL and today director Gareth Evans has offered us the first look at the sequel with this teaser image (via Twitch):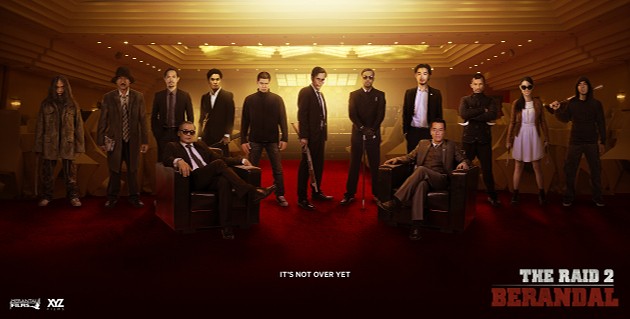 So among our first look at the assortment of characters from the film, we get a look at the return of Yayan Ruhian (Mad Dog) as the scary looking homeless guy on the far left. We also see the return of Iko Uwais as the hero, Rama, in the middle and the female on the right is Hammer Girl who we have already heard a ton of buzz about.
The film has been wrapped for a while and Evans is hard at work editing it for a release in 2014. While the film picks up just minutes after the conclusion of the first film, the story will reportedly span about four years and so is much larger in scope than the original. The first teaser trailer is supposed to be released in the next couple of weeks, so stay tuned.
Follow me on Twitter here!