Hey guys! Horrorella here...
With CARRIE hitting theaters in a little over a week, star Chloe Grace Moretz is setting her sights on a new project. The Wrap reports that she has signed on to star in NOVEMBER CRIMINALS, based on the 2011 novel by Sam Munson.
The film will be directed by Sacha Gervasi (ANVIL: THE STORY OF ANVIL, HITCHCOCK). The story centers on a rebellous teenager Addison Schacht (currenly uncast, though the process is well underway) who leads an investigation into the sudden death of a classmate. Moretz will be playing the lead female role of Pheobe.
Here's the plot synopsis of the book, from Amazon:
For a high school senior Addison Schacht has a lot of preoccupations, like selling drugs to his classmates, getting into college, and his complicated relationship with his best friend (NOT his girlfriend) Digger. And he's just added another to the list: the murder of his classmate Kevin Broadus, and his own obsessive plan to investigate the death. When presented with an essay question on his application to the University of Chicago--What are your best and worst qualities?--Addison finds himself provoked into giving his final, unapologetic say about all of the above and more, and the thrilling result is an unforgettable trip through the Washington, D.C. teenage underworld.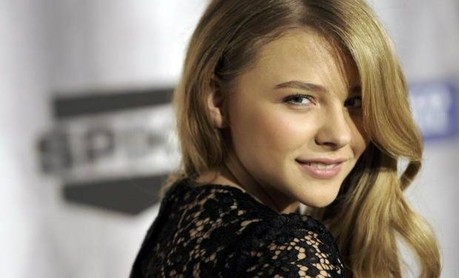 Follow me on Twitter