At long last, Jim Carrey and Jeff Daniels are returning to the Lloyd Christmas and Harry Dunne roles they originated back in 1994 for the Farrelly brothers' DUMB & DUMBER.
Via Jim Carrey's WhoSay Account comes this, our first nice look at the actors as they currently appear in the roles.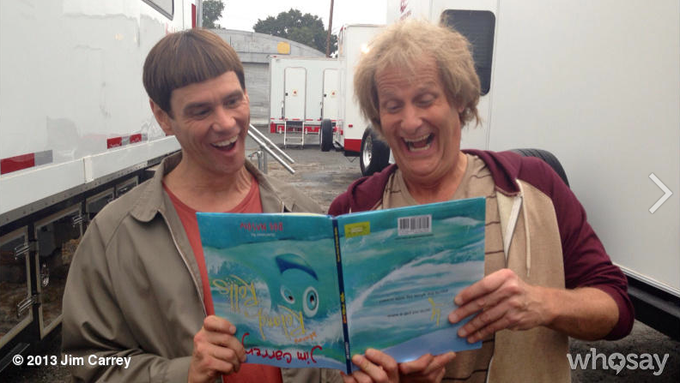 And from Jeff Daniels' Twitter stream comes another snapshot of the dopey duo...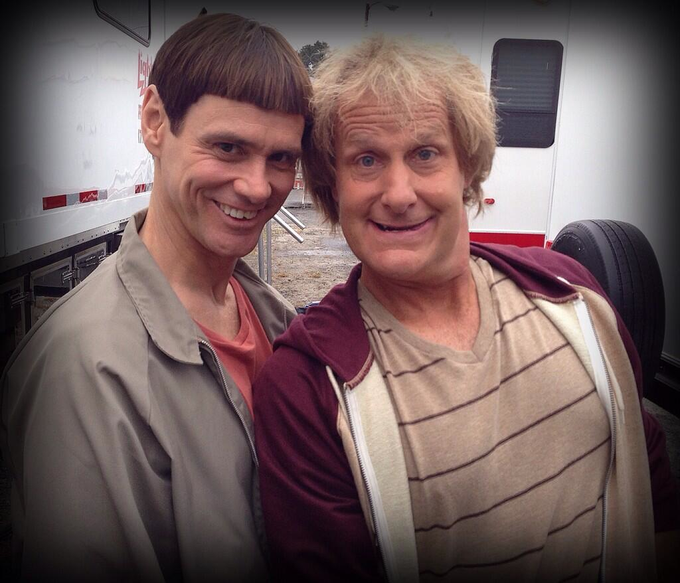 The Farrellys are back behind the camera for DUMB AND DUMBER TO - this is the first sequel in the franchise from the creative team behind the original. 2003's prequel DUMB AND DUMBERER: WHEN HARRY MET LLOYD did not involve many of the original players, and rank highly amongst the worst films ever made.
This upcoming movie finds Harry and Lloyd setting off to find a child which one of them may have sired. There's evidently a kidney involved, although I've heard conflicting reports of whether the child needs a kidney from said father, or it they're asking the kid for a kidney (which might be crasser funnier). We'll see when DUMB AND DUMBER TO rolls around...whenever. I don't recall seeing a release date for it yet.
-------------------
Glen Oliver
"Merrick"
- e-mail
- Twitter
- Google +