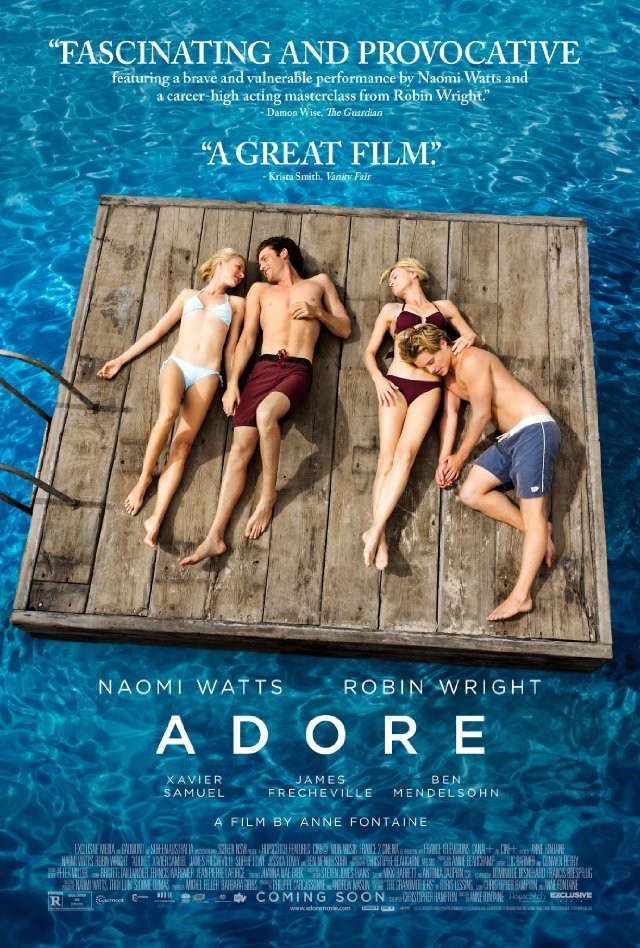 Continuing our sexytime trailer round-up, here's a look at ADORE starring Naomi Watts, Robin Wright, and some lucky boys.
This comes to us via director Anne Fontaine (COCO BEFORE CHANEL) and scripter Christopher Hampton (DANGEROUS LIAISONS, ATONEMENT) and is about, well, pretty much what the headline suggests.
In my teen years, I had a friend whose mom I totally would've done if given the opportunity - and as far as I'm concerned, any man who tells you the thought never crossed his mind is 'round the same age is probably not being completely truthful...or simply wasn't around hot moms.
As such, there's a begrudging and fetishistic honesty to this picture, even though this may not necessarily translate to particularly wholesome (or interesting) entertainment.
-------------------
Glen Oliver
"Merrick"
- e-mail
- Twitter
- Google +