I was genuinely disappointed that the Academy didn't nominate From Up on Poppy Hill for Best Animated Feature this year, regardless of the overwhelming number of strong US animated contenders. It's better than most if not all of them, but didn't have major studio money behind it like so many others.
Written by Hayao Miyazaki and directed by his son Goro, Poppy Hill is a story of young romance set in 1963 Yokohama. We meet our protagonists at a time when Japan was still recovering from WWII on top of preparing for the 1964 Olympics. Young would-be couple Umi and Shun join together to stop the destruction of a historic, Meiji-era house. Secrets from the past cast a shadow that may consume their efforts and their blooming romance.
The English dub cast includes Gillian Anderson, Sarah Bolger, Beau Bridges, Jamie Lee Curtis, Bruce Dern, Jeff Dunham, Isabelle Fuhrman, Christina Hendricks, Ron Howard, Chris Noth, Emily Osment, Aubrey Plaza, Charlie Saxton, Alex Wolff and Anton Yelchin.
From Up On Poppy Hill hits NY/LA cinemas on 15 March, expanding out on 29 March.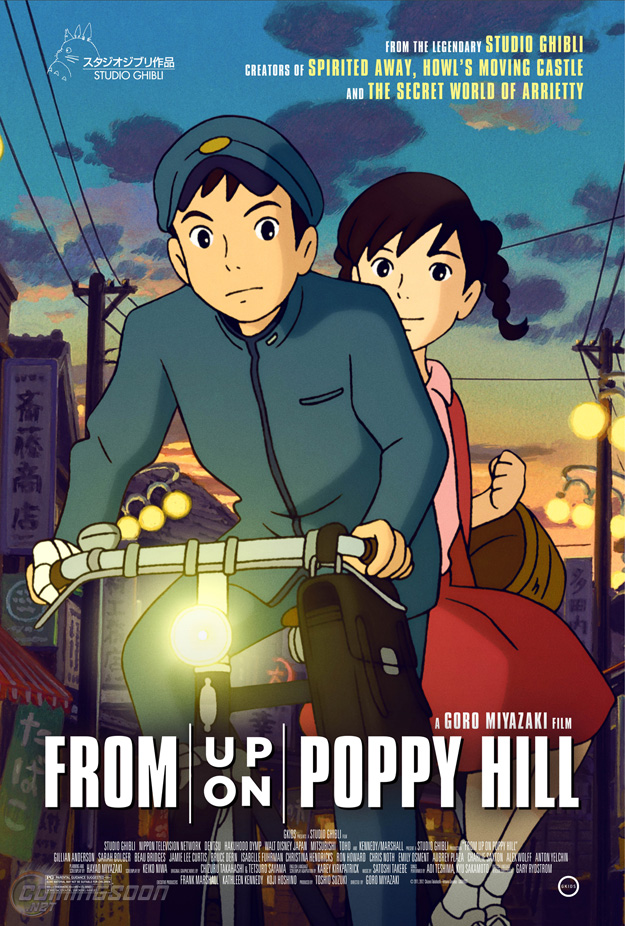 Moisés Chiullan / "Monty Cristo"
@moiseschiu
email
Arthouse Cowboy
Screen Time (movies/media) podcast
Giant Size (comics) podcast