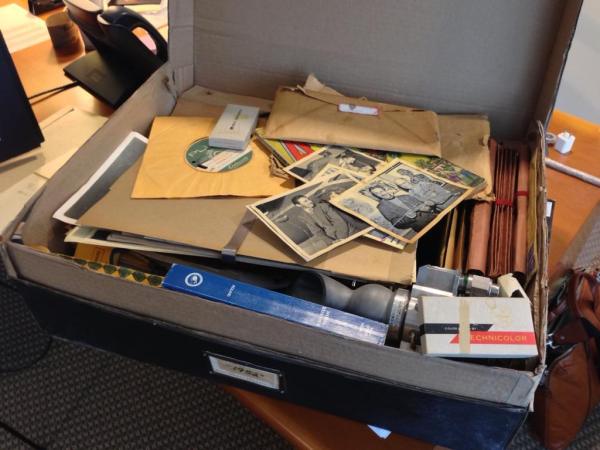 Beaks here...
The publicity folks at Disney have just issued a terse press release stating that Brad Bird's super-secretive 1952 project now has a title. It is called TOMORROWLAND.
This announcement comes a week after Brad Bird opened up the mystery box that inspired the project. I wildly speculated as to the significance of its contents, and, honestly, this title reveal does little to clear anything up. We do know that Tomorrowland was Walt Disney's upbeat vision of the future (said to represent 1986 when it opened in 1955), so perhaps this is a throwback sci-fi flick that postulates an alternative future. If it's in the gee-whiz spirit of THE ROCKETEER, I will be most pleased.
TOMORROWLAND opens for business on December 19, 2014. Bird will direct from a screenplay co-written with Damon Lindelof. The story concept was hatched by Lindelof and Jeff Jensen.