Ahoy, squirts! Quint here with today's Behind the Scenes Picture.
Truck Turner is one of my favorite blaxploitation films. Isaac Hayes is just so damn charismatic and smooth as Mac "Truck" Turner, a bounty hunter who you really don't want on your ass.
Uhura herself (Nichelle Nichols) has a vendetta against him and puts a price on his head and then all hell breaks loose. Damn, this movie is so much fun. It might not quite reach Dolemite levels of "what the hell am I watching?!?" insanity or Shaft's iconic stature, but it's right up there with the best of 'em.
Today's pic celebrates this super fun flick with a nice shot of Isaac Hayes posing with his stunt double
This is another one courtesy of Decaying Hollywood Mansions. Enjoy!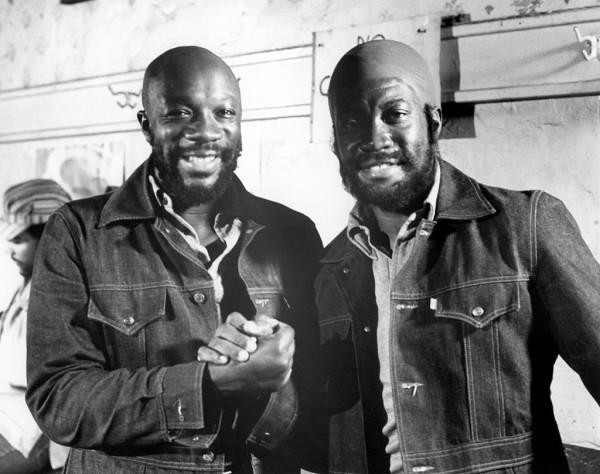 If you have a behind the scenes shot you'd like to submit to this column, you can email me at quint@aintitcool.com.
Tomorrow's pic features an unthreatening director looking strangely scary and badass.
-Eric Vespe
"Quint"
quint@aintitcool.com
Follow Me On Twitter
I've got a lot of maintenance work to do on the previous BTS articles, but you can visit two pages worth of images (beware of some broken links thanks to the last server shift): Click here to visit Page One and Click here to visit Page Two