Freddy-With the exclusive premiere of Ninja Sex Party's 2nd song from their upcoming 5th album, THE PROPHECY - WONDERING TONIGHT.
For those that enjoy the tunes of Tenacious D, Adam Sandler, Andy Samberg or Flight of the Conchords and anything 80's really, you will absolutely love Ninja Sex Party!
Who's hog are you snarfing on, tonight?
I can't stop laughing. These guys are genius. Mixing dead serious 80's ballads with hilarious lyrics that keep giving.
Ninja Sex Party started in 2009 and consists of two bandmates:
Brian Alexander Wecht (Ninja Brian) a theoretical physicist turned singer/songwriter/comedian.
Leigh Daniel Avidan (Danny Sexbang), the man with the awesome hair and great pipes.
Ninja Sex Party also has a graphic novel that came out in June titled, Ninja Sex Party: The Graphic Novel, Part 1: Origins. You can grab that here.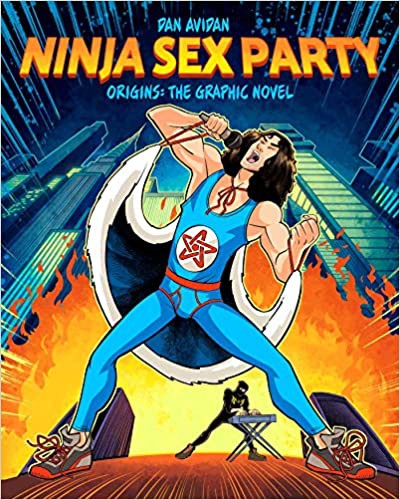 If you hadn't heard of Ninja Sex Party before now, it's definitely time to catch up. They have roughly 50 music videos out there. They bounce between outlandish originals and 80's covers. They were also Billboard's top selling Comedy Artist of 2018, which got them a date on Conan.
I can't recommend these two enough. I grabbed the first video they premiered last week below.
Thunder and Lightning.
Their biggest hit today is Danny Don't You Know, featuring Finn Wolfhard (Stranger Things).
Any Ninja Sex Party fans out there?
What do you think of Wondering Tonight?
What's your favorite song by them?
THE PROPHECY drops on October 16th and will be available at ninjasexparty.com
Until the next time,
Cheers!
Freddy Beans