Hey, friends! Barbarella here to give away three iTunes codes for the critically acclaimed sci-fi thriller NIGHT RAIDERS. Written and directed by Saskatchewan-born Cree/Métis filmmaker Danis Goulet, who received the TIFF Emerging Talent Award at this year's Toronto International Film Festival, it is executive produced by Oscar® winner Taika Waititi (JOJO RABBIT, "What We Do in the Shadows").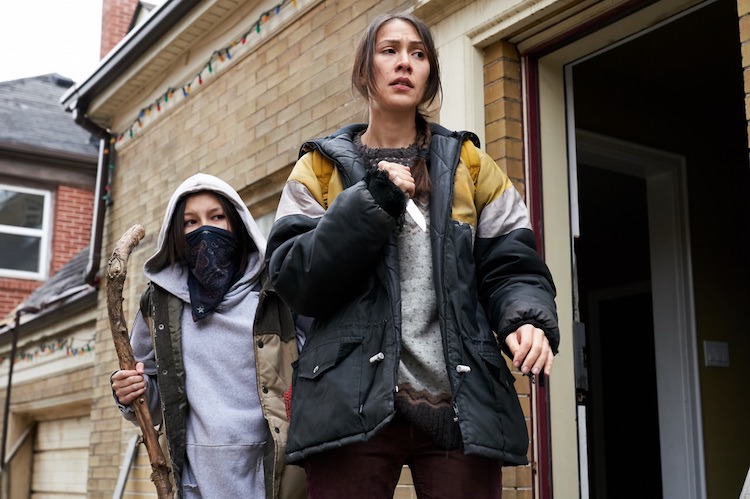 Samuel Goldwyn Films will release the sci-fi thriller NIGHT RAIDERS in Theaters, on Digital and On Demand on November 12, 2021, but if you want to win a code to watch, please send me an email at aicn-barbarella@hotmail.com with the subject NIGHT RAIDERS. In the body of the email, please tell me whether you are optimistic or pessimistic about the future and why. Entries must be received by noon CST on Saturday, November 13. Winners will be notified over the weekend.
Check out the trailer, and check back later for my interview with Danis Goulet.