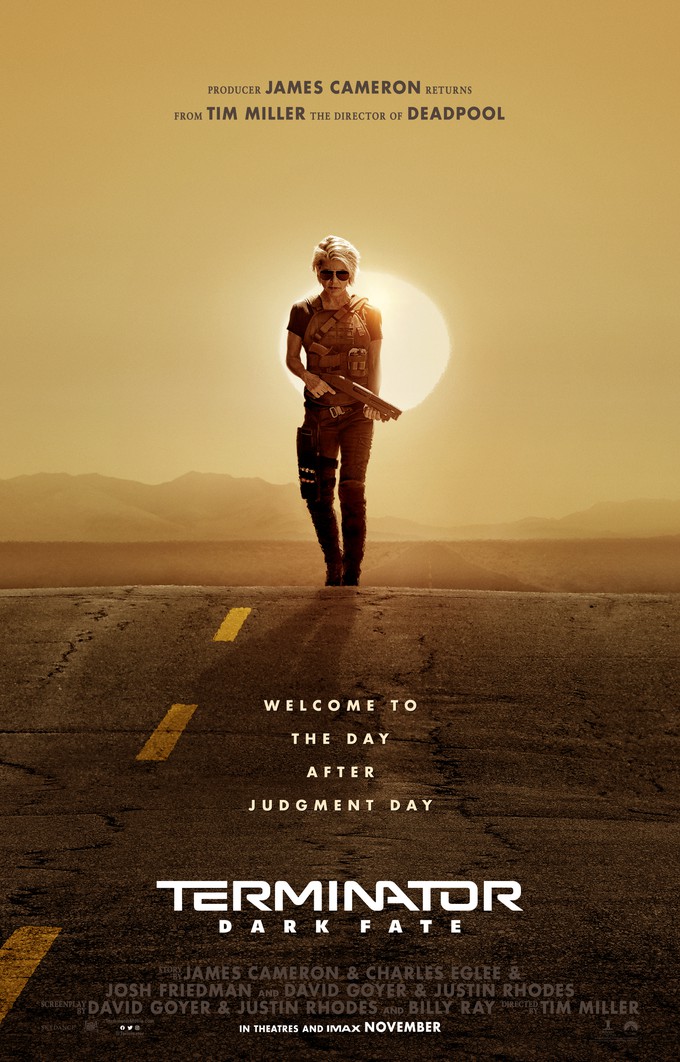 Hola Dannie aqui,
A new TV spot for director Tim Miller's "TERMINATOR: DARK FATE" came out, and we have it here for all of you to check out!
"TERMINATOR: DARK FATE" stars the returning Linda Hamilton and Arnold Schwarzenegger as well as Mackenzie Davis, Brett Azar, Natalia Reyes, and Gabriel Luna.

"TERMINATOR: DARK FATE" is set to hit theaters in France, the Netherlands, and the U.K. on October 23rd. Audiences in the U.S. of A. and Canada on November 1st. The word on this film so far is pretty bleak, and I hope the film proves the naysayers wrong. It was pretty cool to hear Sarah Connor say "I'll be back" and I hope that director Tim Miller ("Deadpool" and worked on Netflix's "Love Death & Robots") does a good job. What do all of you out there surfing Sky Net think of the TV spot and what we've seen so far from "TERMINATOR: DARK FATE?"
Stay Strong, Live Good, Love Movies!
Dannie Helen L. Knowles aka Pekosa Peligrosa