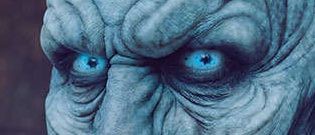 It's been two months since our first GAME OF THRONES teaser trailer from HBO, but today we finally got the real deal trailer. Thankfully, it seems to only show footage from the first three episodes, if you go by the interviews Entertainment Weekly recently published in their GAME OF THRONES Edition (https://ew.com/tv/2019/03/04/game-of-thrones-season-8-battle/). Episode three will be the third battle of Winterfell, and most of the footage is the build-up to that moment. And talk about goosebumps! I can't help but admit that after last season, I was not the most hyped for season 8. Needless to say, that all changed when I watched this trailer. Again. And again. And again.
The trailer opens with a very panicked Aria running through the halls of what is probably Winterfell, juxtaposed against her voice-over, in which she sounds very calm, collected, and confident. She sounds like she is trying to cast doubt into the minds of those she's talking to, and it stands to reason that it will be her character tasked with taking down the White Walkers while the rest of the party do their best to keep the whites at bay and their numbers low. When the trailer cuts to the actual footage her voice over is taken from, you can see her handling a dragon glass blade. Aria is the smallest, fastest, and so far most able-bodied and trained soldier for the mission. She knows how to get close, and in her own words, has come to know death quite well. A fitting conclusion for her character's story, whether she lives or dies. Remember, as far back as season one Aria never wanted to be a lady. She wanted to be a warrior.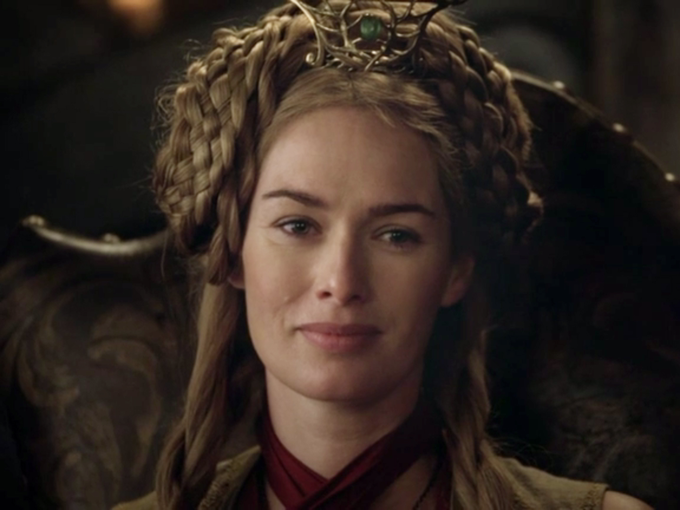 Aria hands the narration over to Bran, and Bran sounds like he's still the Three-Eyed Raven, though it's nice to hear him have an amount of humanity in his voice. He is probably talking to Jon Snow, as he mentions that everything leading up to this point happened for a reason, and that reason was to bring him back home. We are treated to a shot of Greyjoy ships, loaded with soldiers from the Golden Company. We get a quick shot of their leader, though only from behind. Follow this up with what surely made me happy, proof that Tormund Giantsbane is well and alive! At least for now. He's joined by Ed and Beric, whose fates were also in question after season 7's finale. We see the Unsullied marching through the North with Daenerys and Jon Snow, Sansa watching the two remaining dragons fly over the walls of Winterfell, and a secret meeting in the crypts of Winterfell (a lot of Winterfell). Enter Jon Snow's voiceover- it's his turn to remind everyone just how dangerous these White Walkers are. They don't tire, stop, or feel. And they are coming. This last line of the voiceover ends with a shot of Cerise smiling defiantly into the camera. When we are given over to Jaime Lannister's smooth voice, it's unclear who he's talking to, as he only reaffirms his promise to fight for the living. Gendry is seen back at work doing what he does best, manufacturing weapons. What's curious here is it's hard to tell if they are working with dragon glass or not. It seems to be mostly hot metal being pounded out, so maybe they've found a way to make Valerian steel! Jorah, Missandei, Greyworm, and Jaime Lannister are all shown shoring themselves up at the frontline of battle. Dragon v dragon sky battles are teased as we see the Night King's dragon, Viserion, chasing Drogon. What's interesting to note here is that there doesn't seem to be any activity going on around the dragons or on the ground, nor can you make out anyone on either of their backs. HBO has already confirmed that there will, in fact, be a dragon battle waging during the battle of Winterfell against the White Walkers. Most of our glimpses of this battle seem to be at night, but the dragon fight featured here is clearly day time. We even get confirmation of the Night King's horse making it to the gates of Winterfell at night right before the title card display and a reminder that this is the final season. All conflicts end here, hopefully.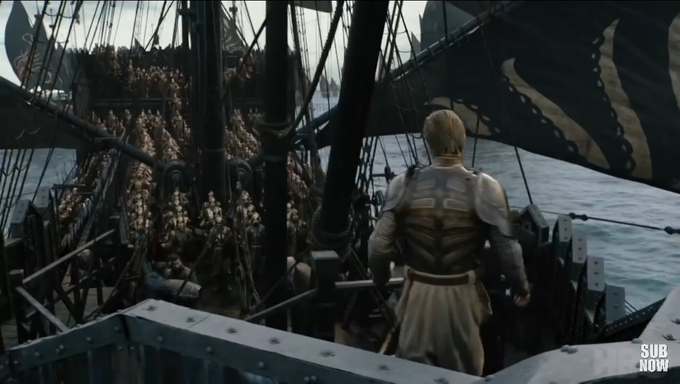 Season 8 drops April 14, 2019.
We'll have waited a patient 20 months between the season 7 finale and season 8 premiere, and it looks like the wait will be well worth it. Son of Celluloid signing off. Caution in the comments for any possible spoilers, as almost all discussions surrounding the show at this point, are theories as to how it will end. Share your thoughts and ideas in the comments down below!