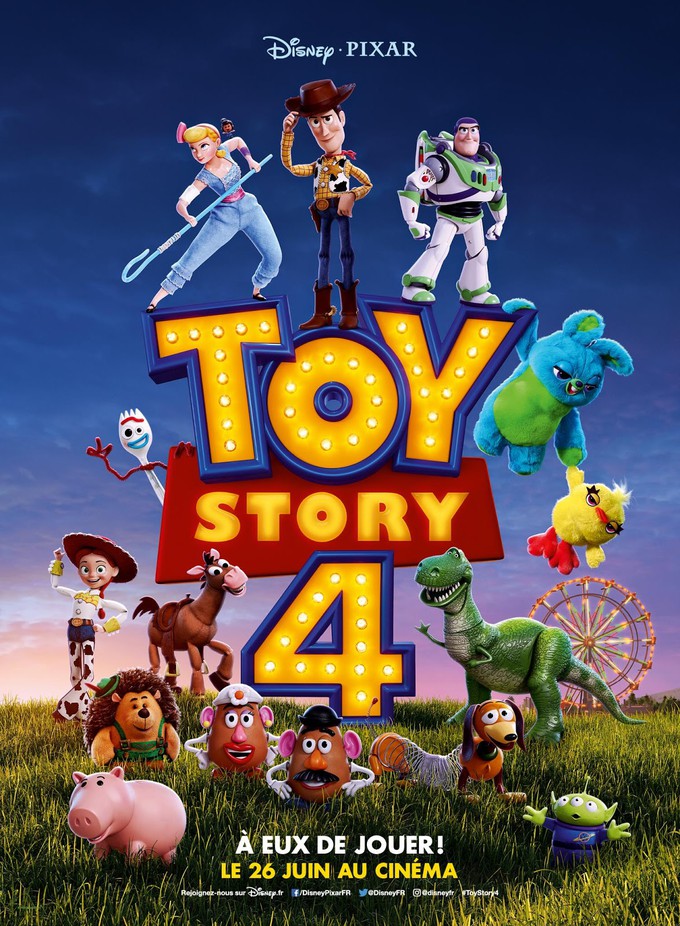 Hola Dannie aqui,
Today the good folks over at Disney and Pixar released a full trailer for "TOY STORY 4," and it is a beautifully emotional trailer that pulls at your heartstrings and for the first time, you wonder about Woody's commitment to 'sparkle motion' (Donnie Darko reference) aka his new kiddo.
Disney and Pixar describe "TOY STORY 4" as-
"On the road of life, there are old friends, new friends, and stories that change you."
"Woody has always been confident about his place in the world and that his priority is taking care of his kid, whether that's Andy or Bonnie. But when Bonnie adds a reluctant new toy called "Forky" to her room, a road trip adventure alongside old and new friends will show Woody how big the world can be for a toy. Directed by Josh Cooley ("Riley's First Date?") and produced by Jonas Rivera ("Inside Out," "Up") and Mark Nielsen (associate producer "Inside Out")."
Here is the heartfelt trailer for "TOY STORY 4" enjoy.
"TOY STORY 4" stars the voices of Jordan Peele, Keanu Reeves, Tom Hanks, Patricia Arquette, Joan Cusack, Annie Potts, Wallace Shawn, Timothy Dalton, Keegan-Michael Key, Kristen Schaal, Laurie Metcalf, Jodi Benson, Tim Allen, Bonnie Hunt, John Ratzenberger, Lori Alan, Jeff Garlin, Tony Hale, Blake Clark, Estelle Harris, Bud Luckey, and Jeff Pidgeon. Wow! That is a ton of friggin talent.
Here is Entertainment Tonights look at some of the new characters, and some of the old.

Well, what do all of you overgrown, toy collecting, eternal children of the world wide web think of the "TOY STORY 4" trailer? I love the previous three, and I will admit I cried like a baby in all three, and this one looks to be just as emotionally enthralling."TOY STORY 4" is set to hit theaters in the USA, UK, Canada, and Spain on June 21st. How many of you will be there? I sure as heck will be there with bells on!
Stay Strong, Live Good, Love Movies!
Dannie H.L. Knowles aka Pekosa Peligrosa