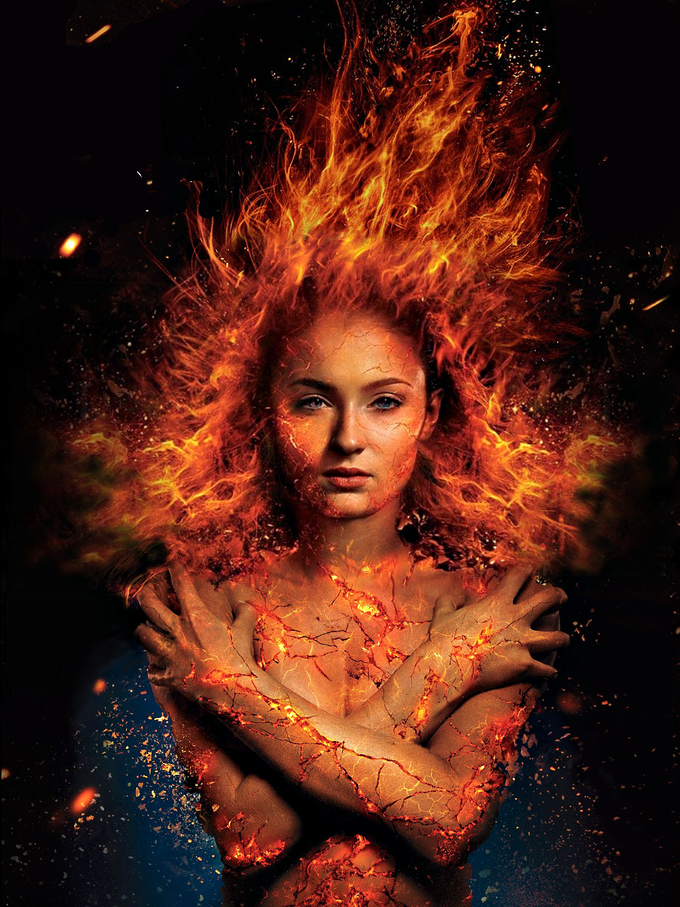 Hola Dannie aqui,
Yesterday 20th Century Fox released a new trailer for "Dark Phoenix," and I have to say this is the best trailer yet! Longtime producer Simon Kinberg is taking the directors chair on "Dark Phoenix," and this will be his feature directorial debut. Many know Kinberg from his work as a producer on "Jumper," "X-Men: First Class," "This Means War," "Abraham Lincoln: Vampire Hunter," "Elysium," "X-Men: Days of Future Past," "Let's Be Cops," "Cinderella," "Chappie," "Fantastic Four," "The Martian," "Deadpool," "X-Men: Apocalypse," "Logan," "Murder on the Orient Express," "Mission Control," "Deadpool 2," and Televisions "Star Wars Rebels," "Designated Survivor," "The Gifted," the new "The Twilight Zone," and "Legion."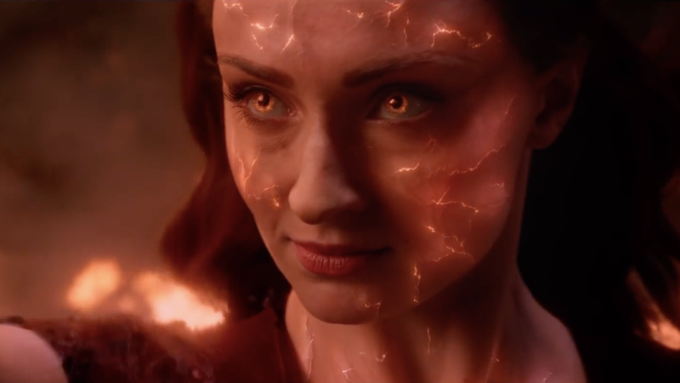 20th Century Fox describes "Dark Phoenix" as-
"This is the story of one of the X-Men's most beloved characters, Jean Grey, as she evolves into the iconic DARK PHOENIX. During a life-threatening rescue mission in space, Jean is hit by a cosmic force that transforms her into one of the most powerful mutants of all. Wrestling with this increasingly unstable power as well as her own personal demons, Jean spirals out of control, tearing the X-Men family apart and threatening to destroy the very fabric of our planet. The film is the most intense and emotional X-Men movie ever made. It is the culmination of 20 years of X-Men movies, as the family of mutants that we've come to know and love must face their most devastating enemy yet -- one of their own."
Here is the newest trailer for "Dark Phoenix" enjoy!

"Dark Phoenix" stars James McAvoy, Michael Fassbender, Jennifer Lawrence, Nicholas Hoult, Sophie Turner, Tye Sheridan, Alexandra Shipp, Kodi Smit-McPhee, Evan Peters, and Jessica Chastain. The "Dark Phoenix" will rise into theaters on June 7th. How many of you will be there? What do all of you out there in cyberspace think of the new "Dark Phoenix" trailer? In my opinion, this is by far the best trailer released as of yet, it gives us a lot more to chew on, and that has finally grabbed my full attention. I hope this film will be as badass as it should be. It was one of the first female comic sagas that I read as a wee ginger girl in the 80s, and I remember winning the complete series at a comic convention my dad was set up at. I believe in a hotel in either San Antonio or Houston. I was so young I don't remember where it was, however, I remember the joy of winning and reading the comics under my dad's table at the 3-day show. So this character and I go way back, and I pray that they do her justice.

Stay Strong, Live Good, Love Movies!
Dannie H.L. Knowles aka Pekosa Peligrosa