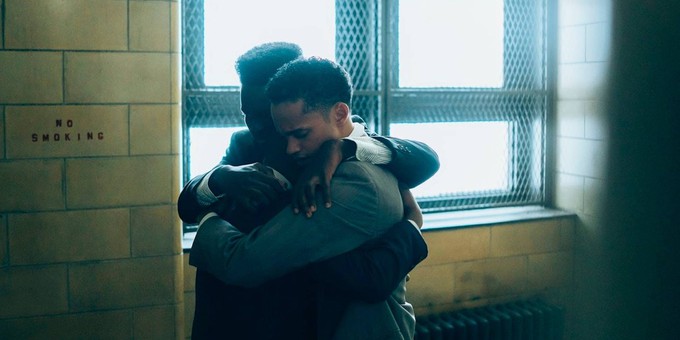 Sam here to talk about the new Netflix trailer for the limited series, "WHEN THEY SEE US" set to release May 31, 2019.
"WHEN THEY SEE US" is a four-part series about the infamous 1989 criminal case of the Central Park Five. The story is about five young men of color Antron McCray, Kevin Richardson, Yusef Salaam, Raymond Santana and Korey Wise who were falsely accused of the rape and beating of a white woman in Central Park. At the time of their arrest, the ages of the young men ranged from 14 - 16 years old. Each of the boys became men in prison, as any one of them served 6 - 13 years. After being wrongfully convicted, the young men were exonerated in 2002 by another man's confession and DNA evidence proving he committed the crime, not the media contrived Central Park Five.
Check out the trailer for "WHEN THEY SEE US."
"WHEN THEY SEE US" was directed and co-written with Ava Duvernay. Other writers include Attica Locke, Michael Starrbury and Robin Swicord. The film stars Michael K. Williams, Vera Farmiga, John Leguizamo, Felicity Huffman, Niecy Nash, Blair Underwood, Christopher Jackson, Joshua Jackson, Omar J. Dorsey, Adepero Oduye, Famke Janssen, Aurora Perrineau, William Sadler, Jharrel Jerome, Jovan Adepo, Aunjanue Ellis, Kylie Bunbury, Marsha Stephanie Black, Storm Reid, Chris Chalk, Freddy Miyares, Justin Cunningham, Ethan Herisse, Caleel Harris, Marquis Rodriguez, and Asante Blackk.
Audiences can expect the story to cover a 25-year period that I anticipate details what these young men and their families went through beginning in 1989, their exoneration in 2002 and their $40 million settlement with New York City in 2014. I anticipate the four-part series will even cover Donald Trump's public opinion of the case. I remember this story on every news channel when I was a kid and I look forward to my adult mind taking in a weekend binge watch of "WHEN THEY SEE US."
Peace Out - Sam