Hola Dannie aqui,
Netflix's hit show "STRANGER THINGS" has released a new poster to promote the third season that is set to start streaming on July 4th. "STRANGER THINGS" is a show that has reached cult status with audiences around the world, a series that has helped fan the flames of 1980's fandom and pays homage to the era many of us look back on fondly.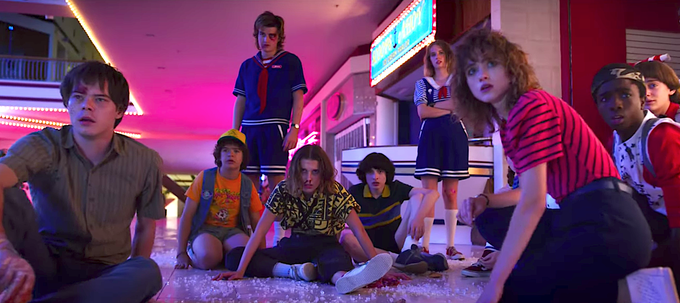 Here is the new poster.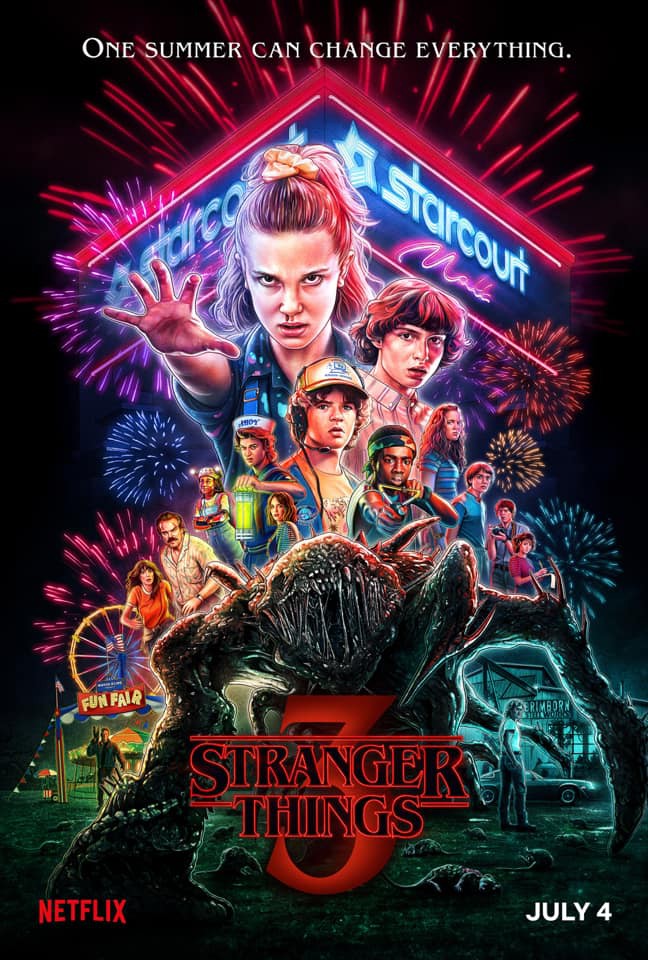 The carnival fun fair on the poster makes me hope for a "SOMETHING WICKED THIS WAY COMES" element of the storyline. "Something Wicked This Way Comes" is one of my all-time favorite films, everything about that 1983 film is perfection, and the soundtrack by James Horner is un-fucking-forgettable. I doubt "STRANGER THINGS" season three will come close to its magnificence. However, it would be a great tribute to Ray Bradbury and the 80's era of horror that the series so loves to draw from for inspiration.
What do all of you out there in the upside-down-land of the inter-web think of the poster? How many of you loved "SOMETHING WICKED THIS WAY COMES?" What are your hopes for the third season of "STRANGER THINGS" and our favorite nose bleeder Eleven?
Stay Strong, Live Good, Love Movies!
Dannie Helen L. Knowles aka Pekosa Peligrosa