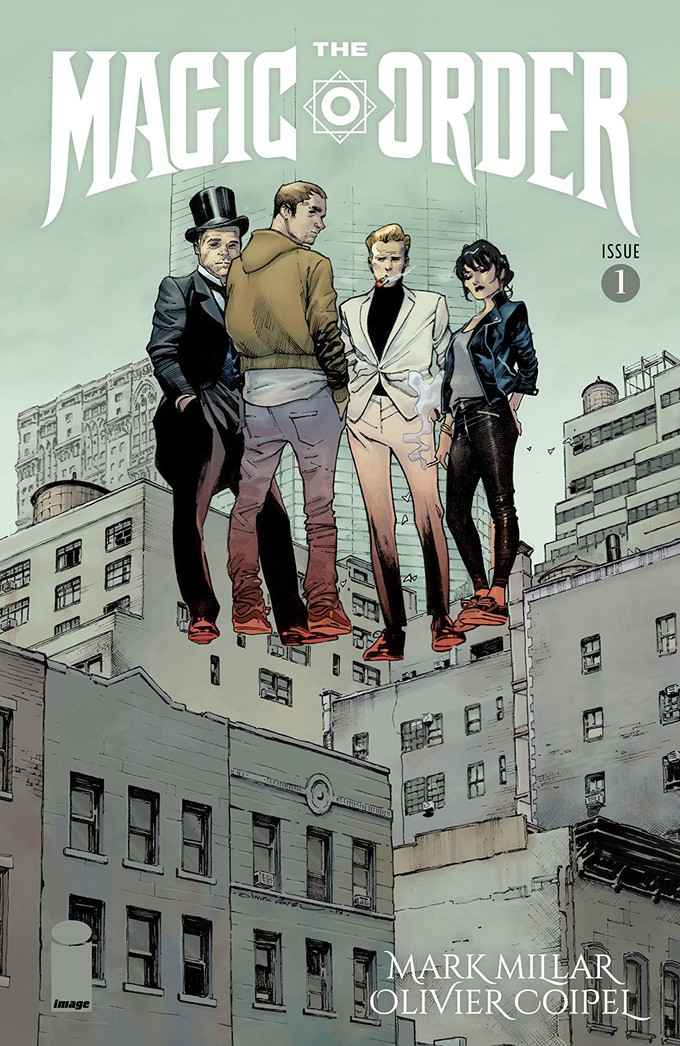 Hola Dannie aqui,
The Hollywood Reporter broke the news that director/producer James Wan ("Aquaman," "Swamp Thing," and "The Conjuring Universe") has signed on to executive produce and direct the first episode of "The Magic Order" for Netflix. This will be an adaptation of the kick-ass comic "The Magic Order" written by Scottish native Mark Millar and illustrated by Olivier Coipel. Lindsey Beer is tasked with tackling the script as well as being the ringleader of the show. Beer (Netflix's "Sierra Burgess Is A Loser") has ten credits listed on IMDB with nine of them just announced or in preproduction. Some of the projects on her plate besides "The Magic Order" are, Patrick Ness' Chaos Walking, The Kingkiller Chronicle, Visionaries: Knights of the Magical Light, Silver Sable, Short Circuit, M.A.S.K.: Mobile Armored Strike Kommand, Empress (also based on a Mark Millar comic), and an Untitled Teenage Mutant Ninja Turtles Reboot! I am also happy to report that creator Mark Millar ( The Authority, The Ultimates, Marvel Knights Spider-Man, Ultimate Fantastic Four, Civil War, Kingsman: The Secret Service, Wanted, Chrononauts, The Magic Order, Superior, and Kick-Ass) will be standing arm in arm with Beer and Wan as an executive producer. I am sure that news is music to the ears of fans of the comic globally.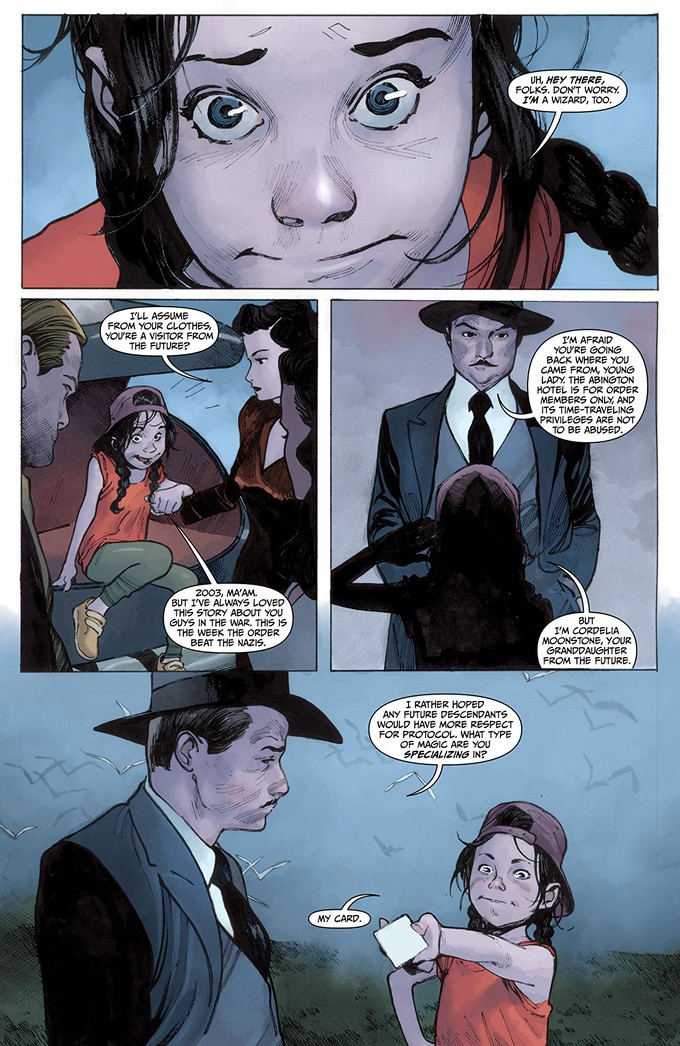 "The Magic Order" was published by Image comics and is a fantasy comic geared to a more mature audience (a hard R or a soft NC-17 rating), a six-issue series full of mayhem, magic, time travel, and family. Millar's Magic Order revolves around five families filled with wizards, sorcerers, and witches challenged with battling supernatural forces that threaten the safety of all known and unknown. When we meet the order, a mysterious force is hunting the families down and slaying the mystical members of "The Magic Order" one by one. Throughout the six-issue comic, the reader joins the pursuit of the serial sorcerer killers tracks while falling in love with a world of wonder and terror. If you have not read "The Magic Order" boy, do you have a treat ahead for you.
Netflix has announced, "The Magic Order" will be a six-episode series which mirrors the strategy of Millar's comic. As of now, Netflix has not announced a release date for when the series will be available streaming on their oh so bingeable service. How many of you Millar-maniacs are chomping at the bit for this series? I am it's just the diabolical darkness I live to see.
Stay Strong, Live Good, Love Movies!
Dannie Helen L. Knowles aka Pekosa Peligrosa