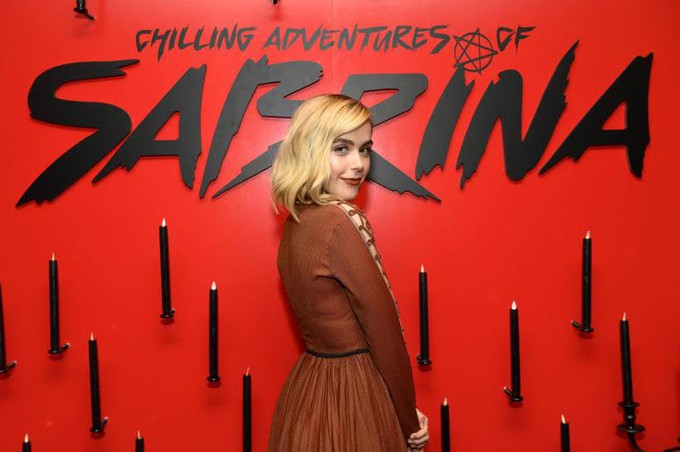 It took me forever to get around to finishing the first season/part of CHILLING ADVENTURES OF SABRINA, a Netflix show based on a comic of the same name first released in 2014. The first season of the TV series adaptation was released just late last October, and man it was awesome! At first, the new show felt like SABRINA THE TEENAGE WITCH with Melissa Joan Hart, with "dark skin," but the new TV series definitely is a thing of its own!


Has the late 90s/early 2000s fad come around again? When everything was witches, fads cycle every 20 years or so right? So it could happen. And in a time where reboots are on fire, I'm surprised we haven't seen a remake of THE CRAFT in the works just yet.
Watching the new show, I couldn't get enough of it, and I'm stoked for Part 2. Take a look at the trailer!
The new season follows Sabrina after getting her dark baptism, as mentioned in the trailer. So now we should see things get darker, and hopefully, Sabrina showing off her mightier "evil" powers. It should be a real treat.
The part of me that is a purist, when it comes to the creepy, would prefer that this show come out sometime closer to Halloween while the impulsive binge watcher in me wants it now! And I hardly have to wait, because it's hitting Netflix April 5th!
~Big Eyes