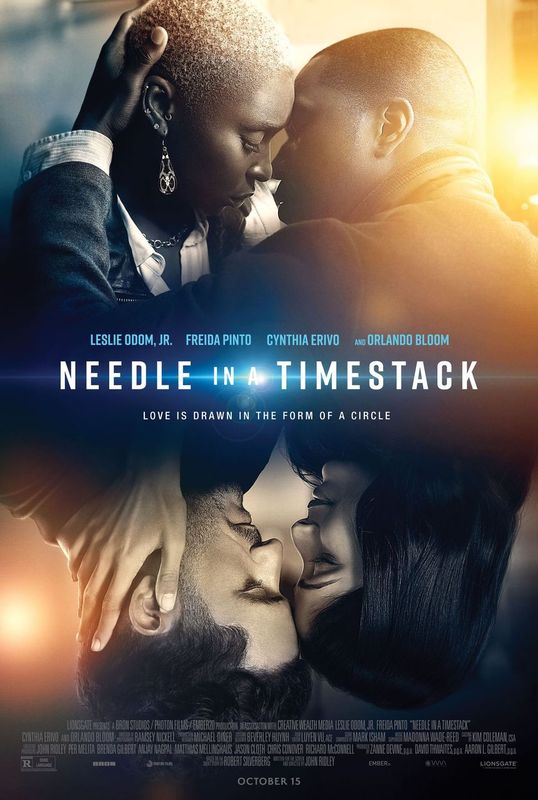 Lions gate has announced that they will be releasing the sci-fi/romance NEEDLE IN A TIMESTACK in Theaters, On Demand, and Digital on October 15, 2021, with the DVD/Blu-ray release to follow on October 19, 2021.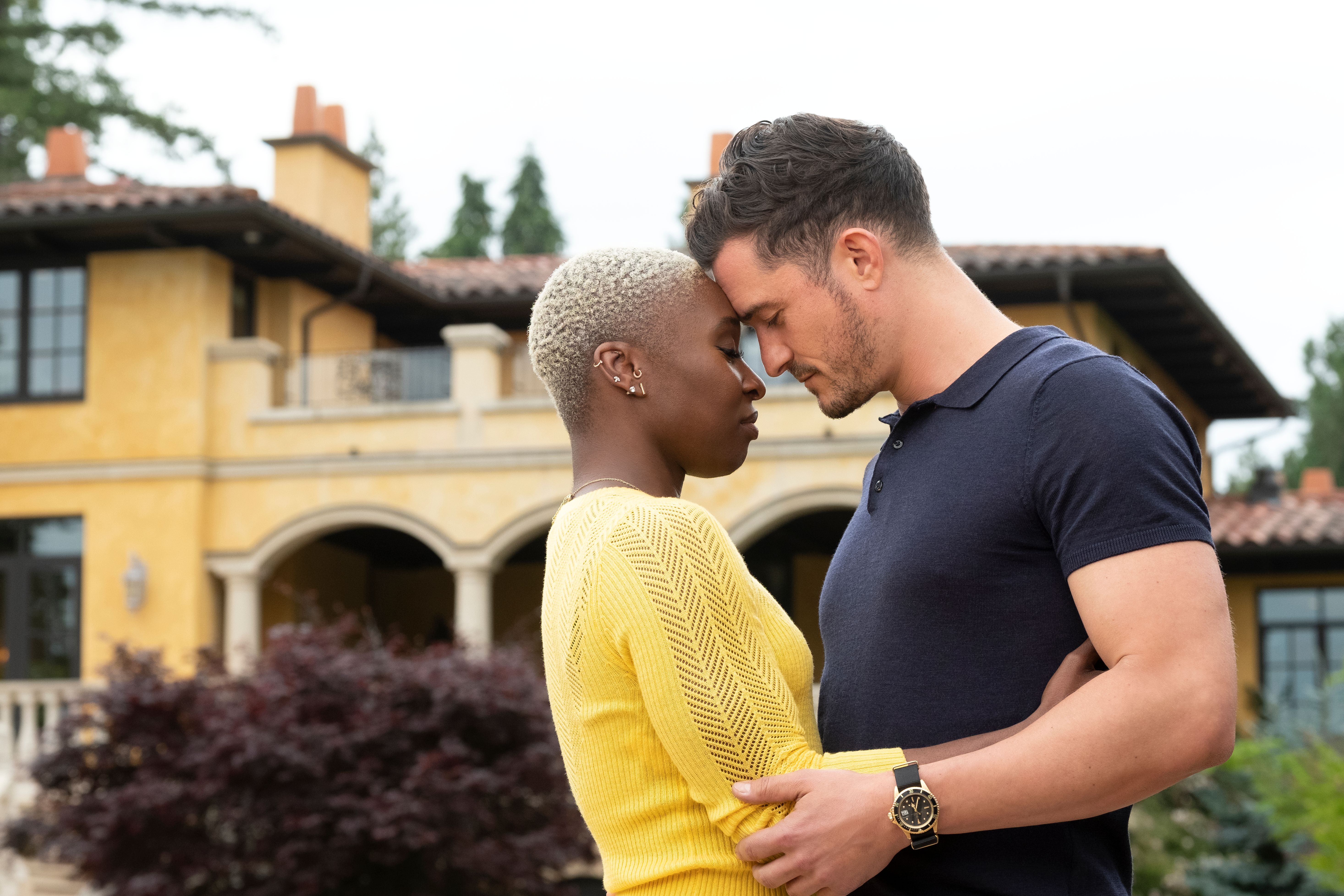 AICN has a first look at the NEEDLE IN A TIMESRACK poster and some of the stills from the film.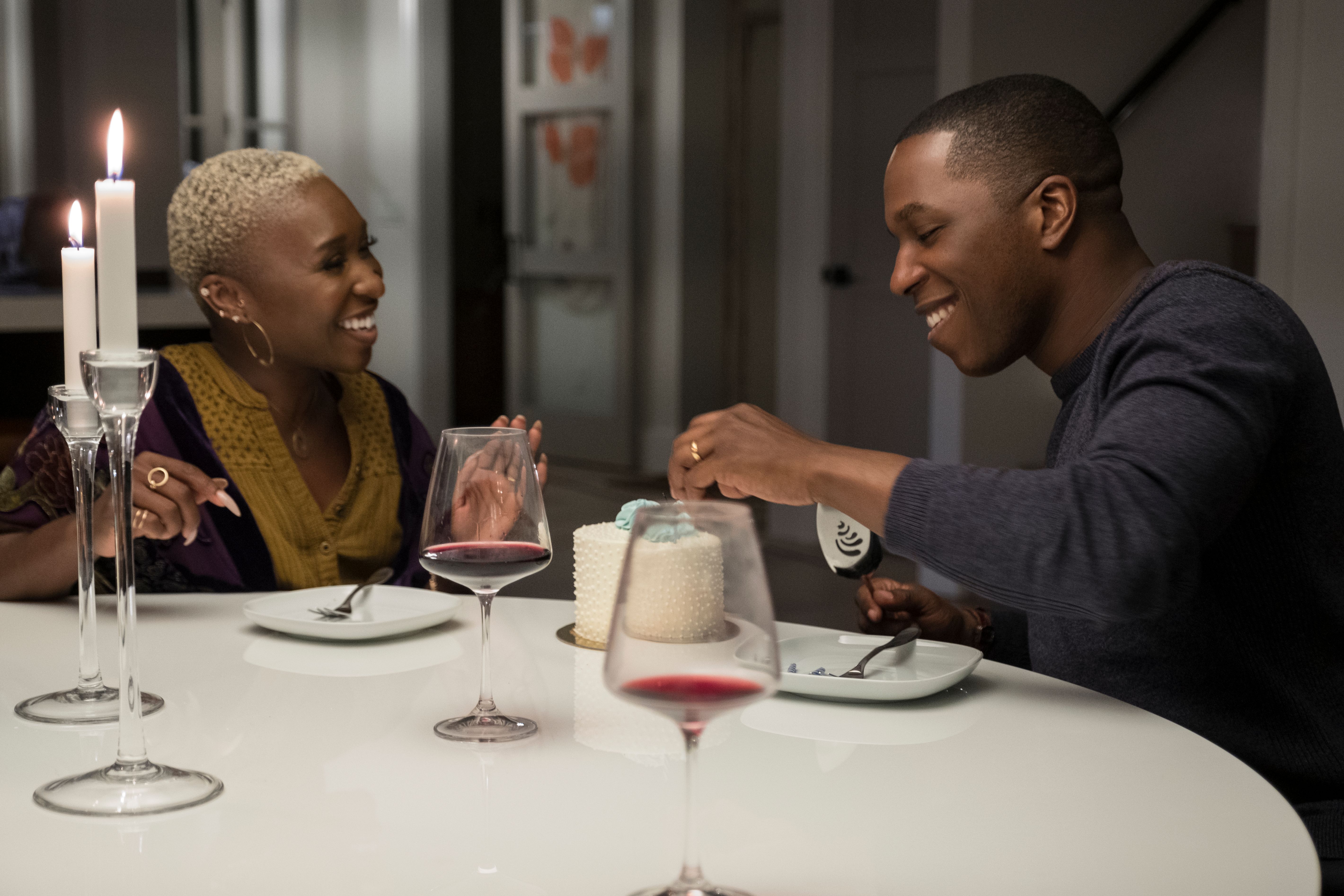 Prolific novelist and Oscar-winning screenwriter/producer John Ridley directs an extraordinary cast including two Oscar Nominees- Cynthia Erivo ("The Outsider", HARRIET) and Leslie Odom Jr. ("Hamilton", ONE NIGHT IN MIAMI) along with Orlando Bloom (LORD OF THE RINGS FRANCHISE), Frieda Pinto (SLUMDOG MILLIONAIRE, RISE OF THE PLANET OF THE APES), and Jadyn Wong ("Scorpion").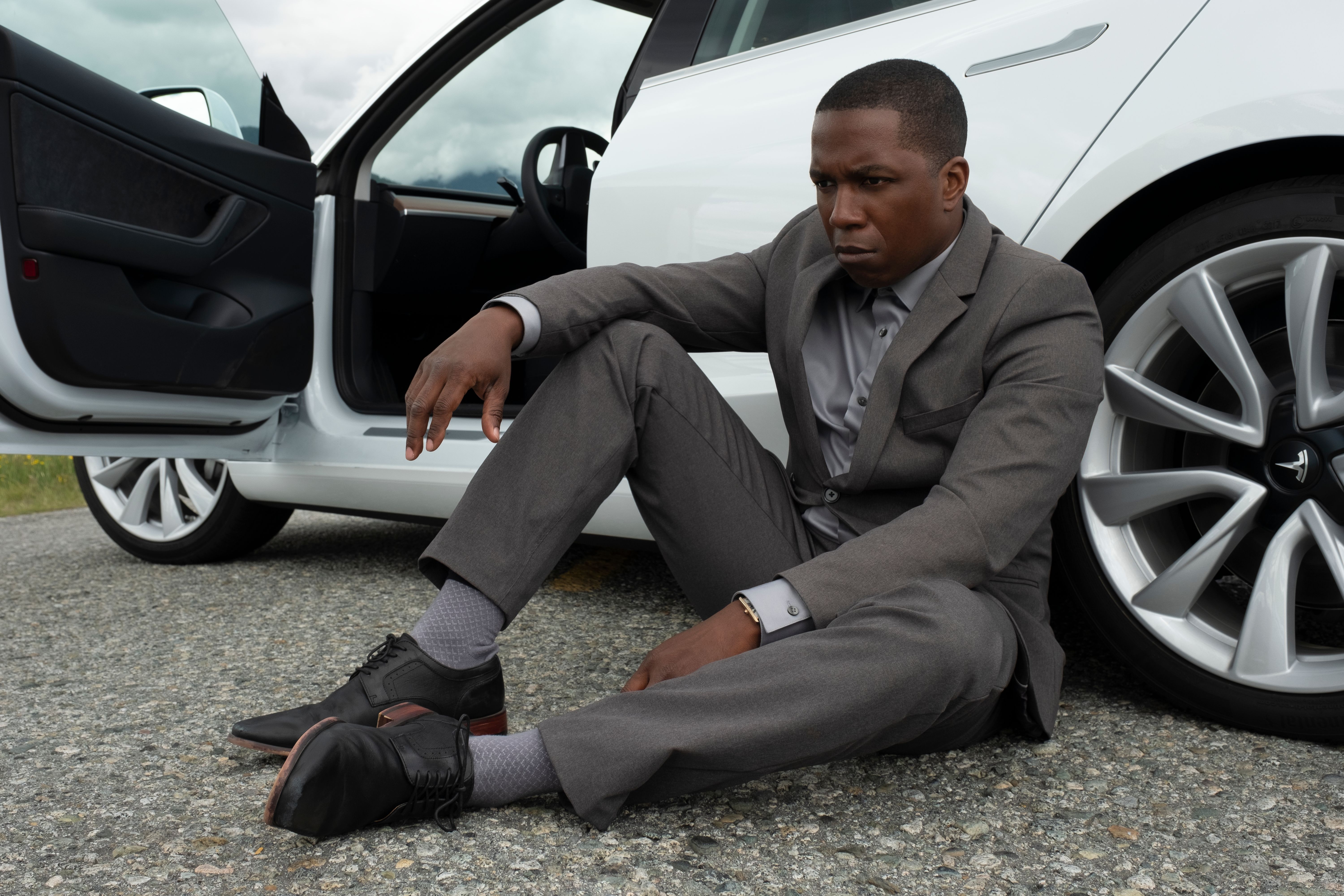 Here's the romantically far-out premise:
"If love is in the form of a circle, what lines would you cross to be with your soulmate? In this gripping, near-future love story directed by John Ridley, Nick and Janine live in marital bliss, until Janine's ex-husband warps time to try to tear them apart using Nick's college girlfriend. As Nick's memories and reality disappear, he must decide what he's willing to sacrifice in order to hold onto — or let go of — everything he loves. Can love endure in a future where time is fluid, and all of life may be just an illusion?"
It hurts my brain so good! Seriously though, considering the sheer talent behind this one, consider my interest piqued.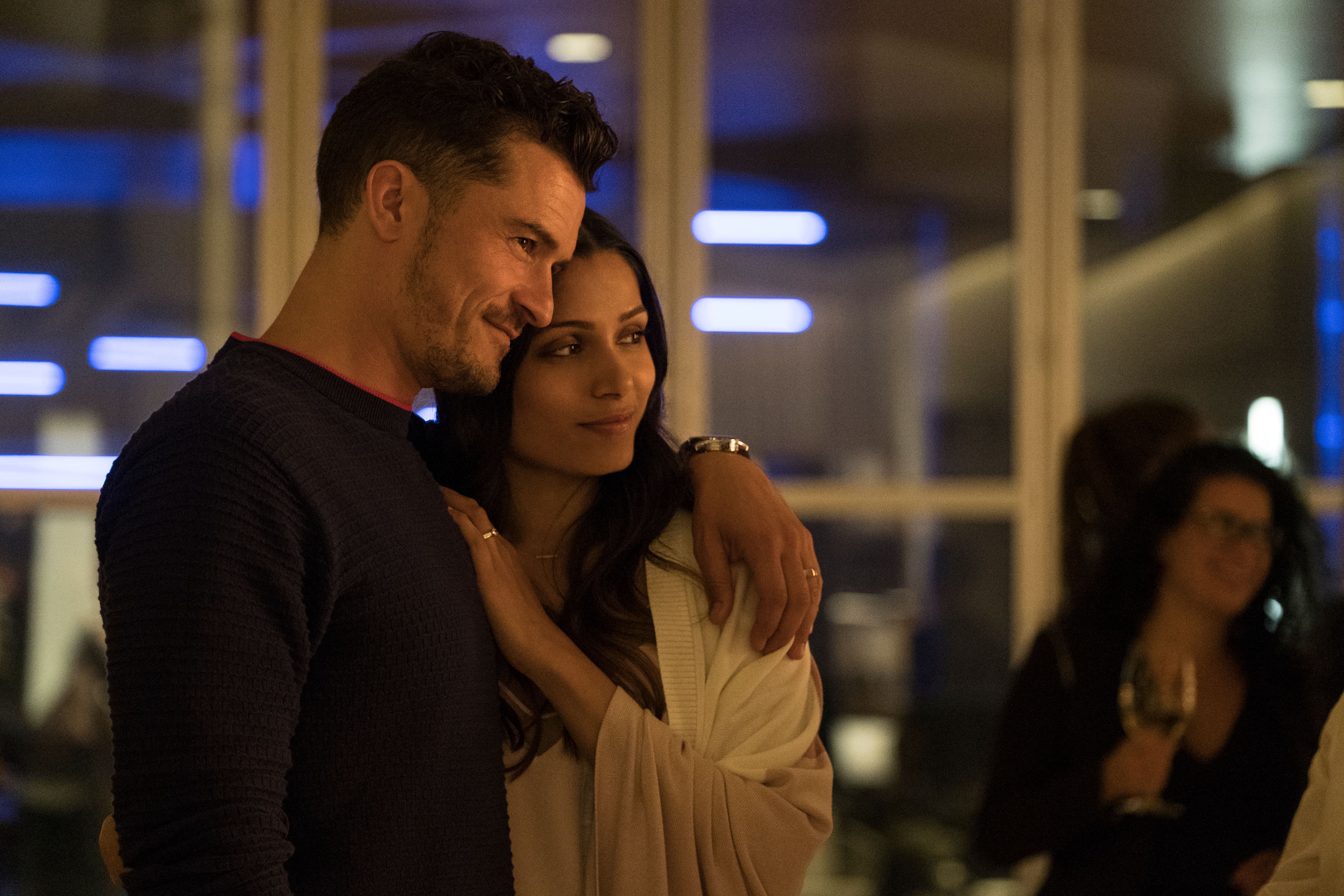 Cheers,
Rebecca Elliott
aka Annette Kellerman