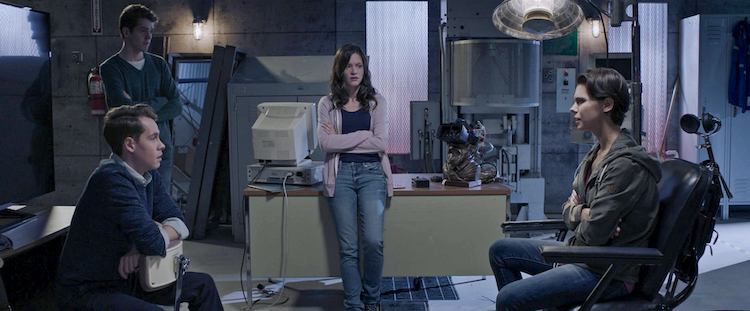 Hey, hey, friends! Barbarella here with an exclusive clip from sci-fi thriller MULTIVERSE.
In the film, colleagues are on the verge of an amazing breakthrough in quantum physics when tragedy strikes. Months later, a lost colleague returns, seemingly unaware of the tragedy. Has something remarkable happened or are they losing their collective minds?
Starring Paloma Kwiatkowski (Bates Motel), Munro Chambers, (TURBO KID), Robert Naylor (Being Human), and Marlee Matlin (CODA), MULTIVERSE opens in theaters today and will be available on demand and digital on November 16, 2021. The film will also be released on DVD and Blu-ray on January 11, 2022.
Check it out!