Ken, with a Blu-Ray and 3 DVD's to give away via Shudder and RLJE Films, for the new horror flick titled MON MON MON MONSTERS.
So what is MON MON MON MONSTERS?
It follows a group of teenage classmates who run into an issue while out one night. That issue is two flesh eating monsters who they accidently run afoul of. They immediately run in the opposite direction and in the bedlam somehow trap one of the monsters. They do what any normal teenage boys would do. They tie it up and start torturing the damned thing. Everything would have gone fine too, if the other monster didn't start hunting them down when they were alone
Here's the trailer:
This looks like a lot of fun! That opening shot reminded me of AUDITION with the needle in the eye. I know it's a dart. You get the gist. Let's hope they don't find piano wire!
MON MON MON MONSTERS was written and directed by Giddens Ko. It stars Eugenie Liu (as a mon mon mon monster), Kent Tsai, Yu-Kai Teng, James Lai, Carolyn Chen, and Bonnie Liang. This one comes in a little long at 1h 53 min, not that that's necessarily a bad thing.
So what do you need to do to win one of these movies?
Let's make it an easy one. Send me an e-mail to freddybeans@gmail.com and tell me the monster that most scared you on the big screen. Tell me what monster most scared you and why. That's it.
The top answer will get the Blu-ray. My 2nd, 3rd, and 4th favorites, win the dvd's. The contest ends next week this time.
I'm pretty iron stomached and don't run into a lot of monsters that scare me. However, for some reason, Zelda from PET SEMATARY just freaks me out to my bones. Never sleep again!! I think it's because she's so skeletal but I also had an image of her from reading the much better book, and the movie came damn close to that image.
Anyone else looking forward to this one?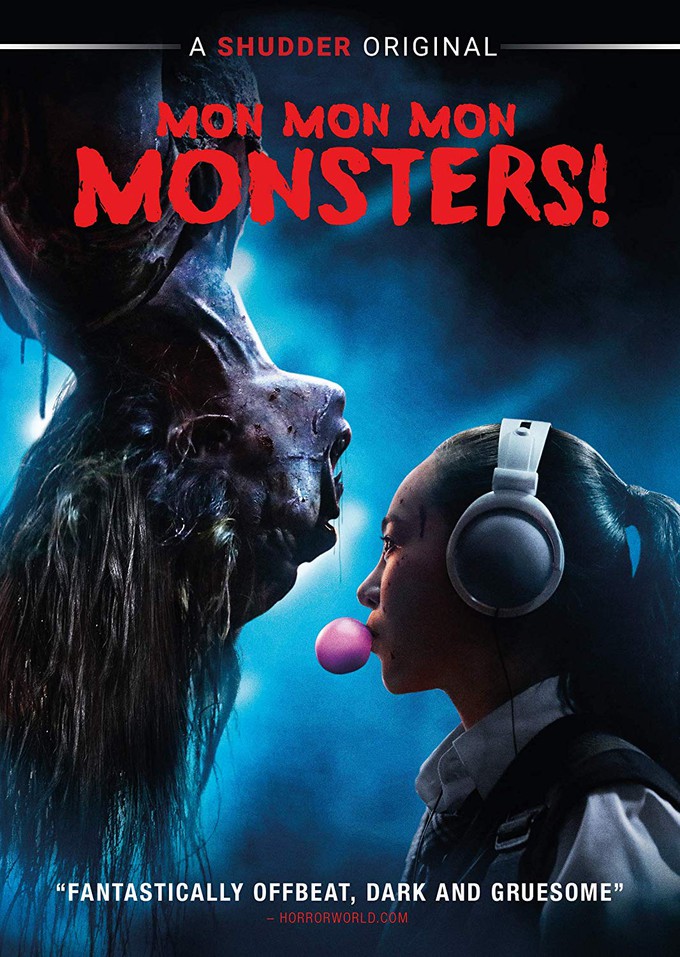 Til next time Kids
Ken Lewis (AKA: Freddy Beans)
www.freddybeans.com
Read a story I wrote about guilt being the worst monster of them all here.