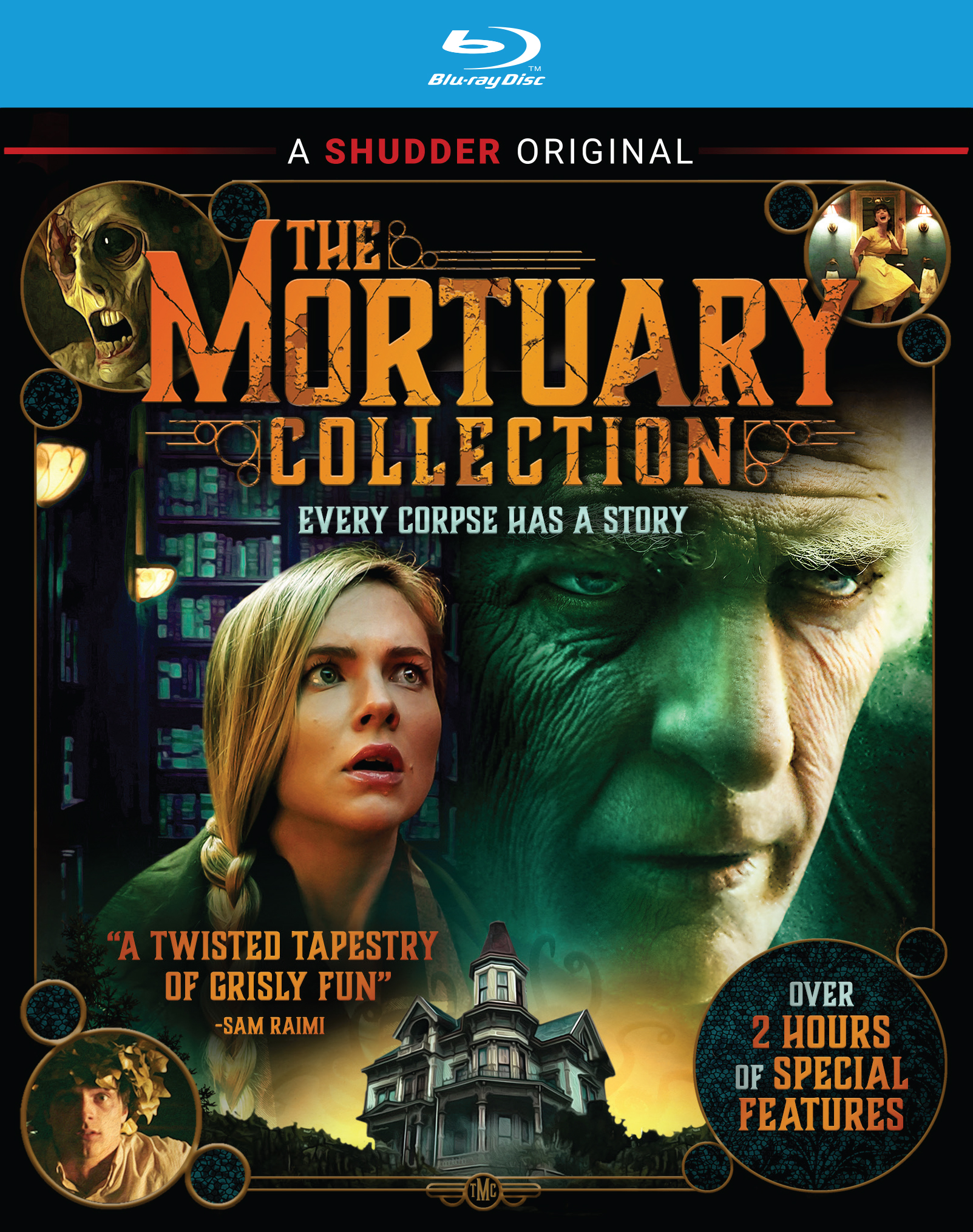 Who wants to see Clancy Brown scare the shit out of a teenage girl? If, like me, you just hollered, "Yes, please, and thank you," you don't want to miss your chance to win THE MORTUARY COLLECTION on Blu-ray. RLJE Films (a business arm of AMC Networks) will release the Shudder frightfest on VOD, Digital HD, DVD, and Blu-ray on 4/20 (insert stoner joke), and AICN has 2 Blus to give away to our loyal readers.
Here's THE MORTUARY COLLECTION gist...
"Set in the phantasmagorical town of Raven's End, nothing is as it seems.... In THE MORTUARY COLLECTION, a misguided young girl takes refuge in a decrepit old mortuary. There she meets Montgomery Dark, an eccentric undertaker with more than a few skeletons in his closet. Montgomery chronicles the strange history of the town through a series of twisted tales, each more terrifying than the last, but the young girl's world is unhinged when she discovers that the final story...is her own."
Along with Brown (THE SHAWSHANK REDEMPTIONS, THOR: RAGNAROK), the film also stars Caitlin Custer ("Teen Wolf", "Swingtown"), Christin Kilmer ("Hollywood", "Shamless"), and Jacob Elordi (THE KISSING BOOTH franchise, "Euphoria"). THE MORTUARY COLLECTION is written and directed by Ryan Spindell (THE BABYSITTER MURDERS, "50 States of Fright").
Check out the trailer!
Bonus features on the DVD and Blu-ray include Director's Commentary, 14 extensive behind-the scenes segments, in-depth conversations with director Ryan Spindell, and deleted scenes.
If you'd like to enter for a chance to win THE MORTUARY COLLECTION on Blu-ray, email me at Annetteaicn@gmail.com with the subject line I NEED THE MORTUARY COLLECTION IN MY COLLECTION! Please include your mailing address in the body of the email- contiguous U.S. only. Winner will be chosen at random by noon on 4/19. Break a leg!
Cheers,
Rebecca Elliott
aka Annette Kellerman