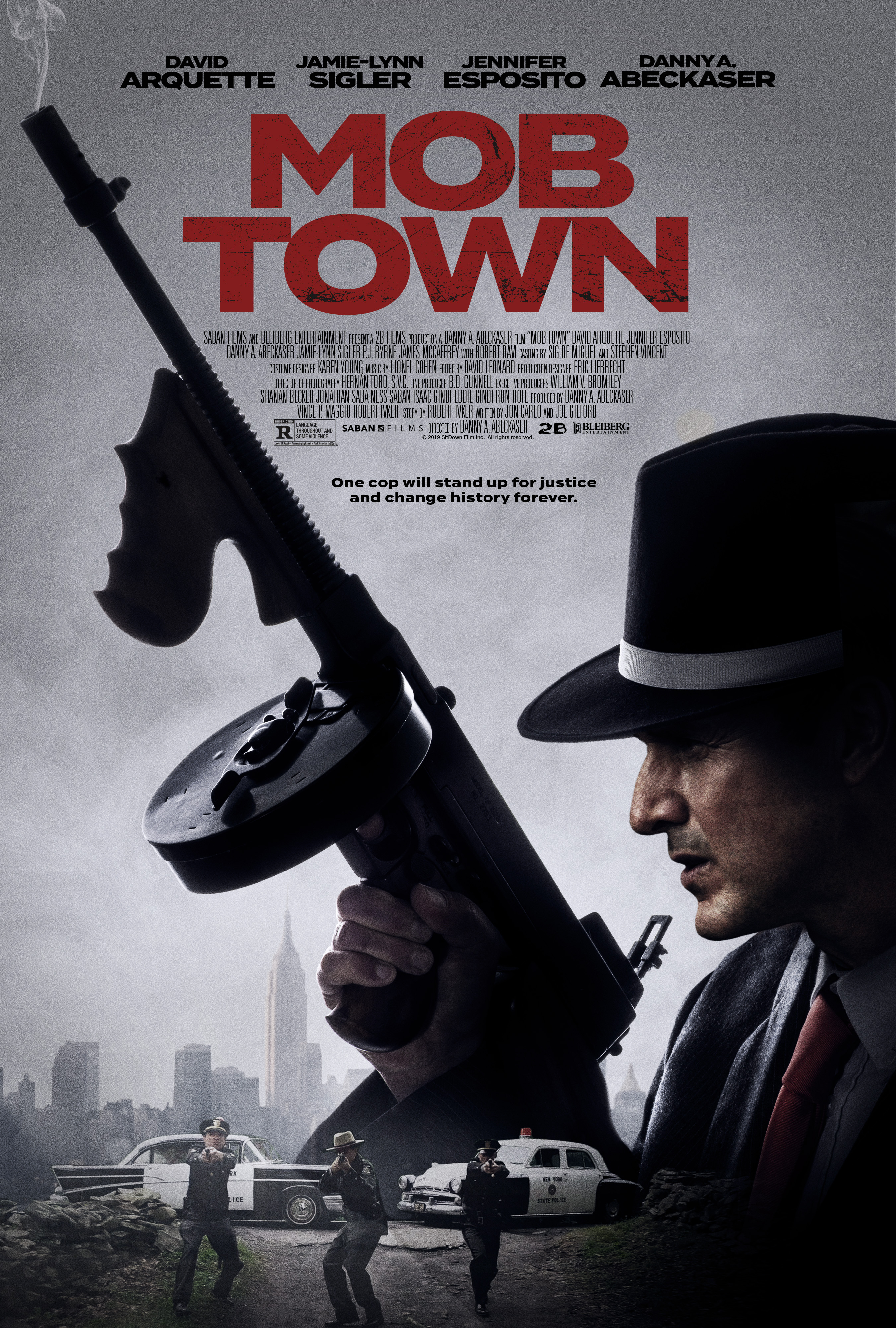 Saban Films is releasing the gangster drama MOB TOWN on December 13 and AICN is giving away 2 iTunes digital copies of the film!

Starring David Arquette, the film takes place in 1957 upstate New York when various Mafia bosses notoriously converged for a meeting in a small town leaving local law enforcement to contend with a new, unwanted dynamic.

MOB TOWN is directed by Danny A. Abeckaser (FIRST WE TAKE BROOKLYN), and was penned by Jon Carlo and Joe Gilford. Arquette's supporting cast includes Jamie-Lynn Sigler ("The Sopranos"), Jennifer Esposito (NCIS), and PJ Byrne (THE WOLF OF WALL STREET).

Check out the trailer!


MOB TOWN opens in theaters, On Demand and Digital December 13, 2019.
If you'd like to win your very own iTunes digital copy of MOB TOWN, email me at annetteaicn@gmail.com with the subject line WON'T YOU TAKE ME TO MOB TOWN by 5:00pm cst on December 10th. I will be choosing the winners at random this time. Good luck!

Rebecca Elliott
aka Annette Kellerman