Hey everyone. Barbarella here, and I'm happy to report that MISS JUNETEENTH exceeded my expectations. While I went into this film expecting something like a stage-mom drama, full of overblown conflict and pageantry, what I got was a soulful story of a mom whose life didn't quite work out the way she wanted and a daughter whose goals did not include living out her mother's unrealized ambitions. Channing Godfrey Peoples' screenplay tells a thoughtful story with layered emotion and deeply interesting characters maneuvering through sometimes challenging relationships.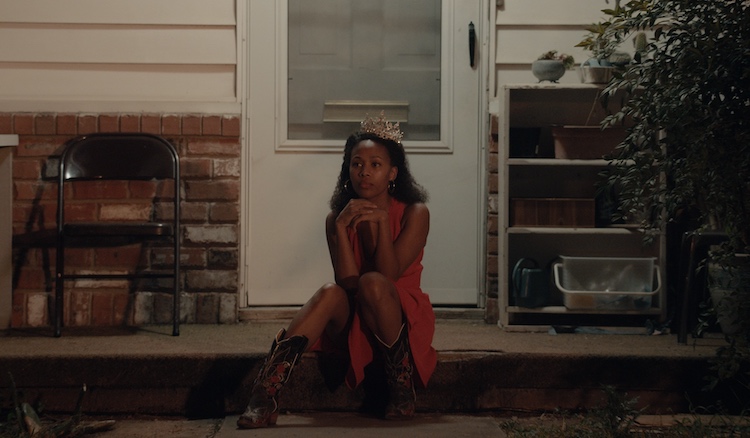 While movies centered around pageants often spotlight the competition-driven cattiness and jealously, MISS JUNETEENTH takes the high road and spends most of its focus on the relationships, regrets, hopes, and dreams of the characters away from the pageant stage. This story showcases what the Miss Juneteenth pageant represents for the Fort Worth community in which it's held. Winning the pageant could potentially catapult a young, black woman into a more successful life through the scholarship it offers.
Although having won the title previously, Turquoise Jones (Nicole Beharie) made difficult life choices that kept her from achieving the dreams she'd once had. Living a life slogging away at a barbecue joint, she dreams of her daughter, Kai (Alexis Chikaeze) one day wearing the crown and taking a better path than she had. Yet, Kai has her own dreams that don't quite align with her mother's ideas for her future. While some may think this sounds like a storyline we've heard before, the film's fresh perspective makes it unique and worthwhile.
Full of thoughtful moments, MISS JUNETEENTH features beautifully complicated relationships, the kind that we often experience or witness in the real world but that can sometimes feel artificial when played out on screen. However, as these characters interact with each other, everything feels completely authentic. These are real people with a strong sense of community. The scenes play out naturally, often with the silent moments creating the strongest impressions.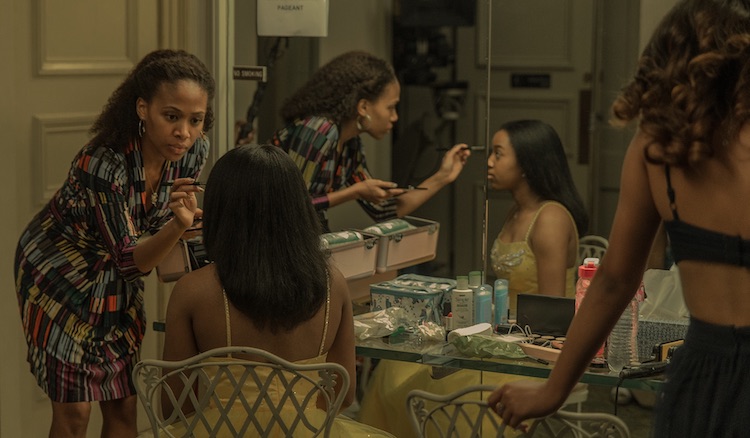 I adore Nicole Beharie's performance in this film. She so beautifully embodies all of Turquoise's regret, hope, concern, love, and ambition. Through her portrayal and the story, audiences get a strong sense of the love that she has for her daughter, as well as the conflicting emotions she has towards both her ex, Ronnie (Kendrick Sampson) and her mom (Lori Hayes). Although we don't see many layers in Ronnie or Turqouise's mom, I appreciate that I can feel their existence. Although I wish we had a little more time with her mother, I don't feel like we missed out on anything essential. As Kai comes into her own understanding of who she is and what she wants to be, Alexis Chikaeze owns it.
The richly crafted story immerses us into this community, full of intriguing characters, great music, and barbecue you could almost smell. MISS JUNETEENTH pays homage to the past, presents a sense of what it means to be black in America today, and offers hope for the future. I thoroughly enjoy the experience. The film is available on VOD and digital platforms starting today.