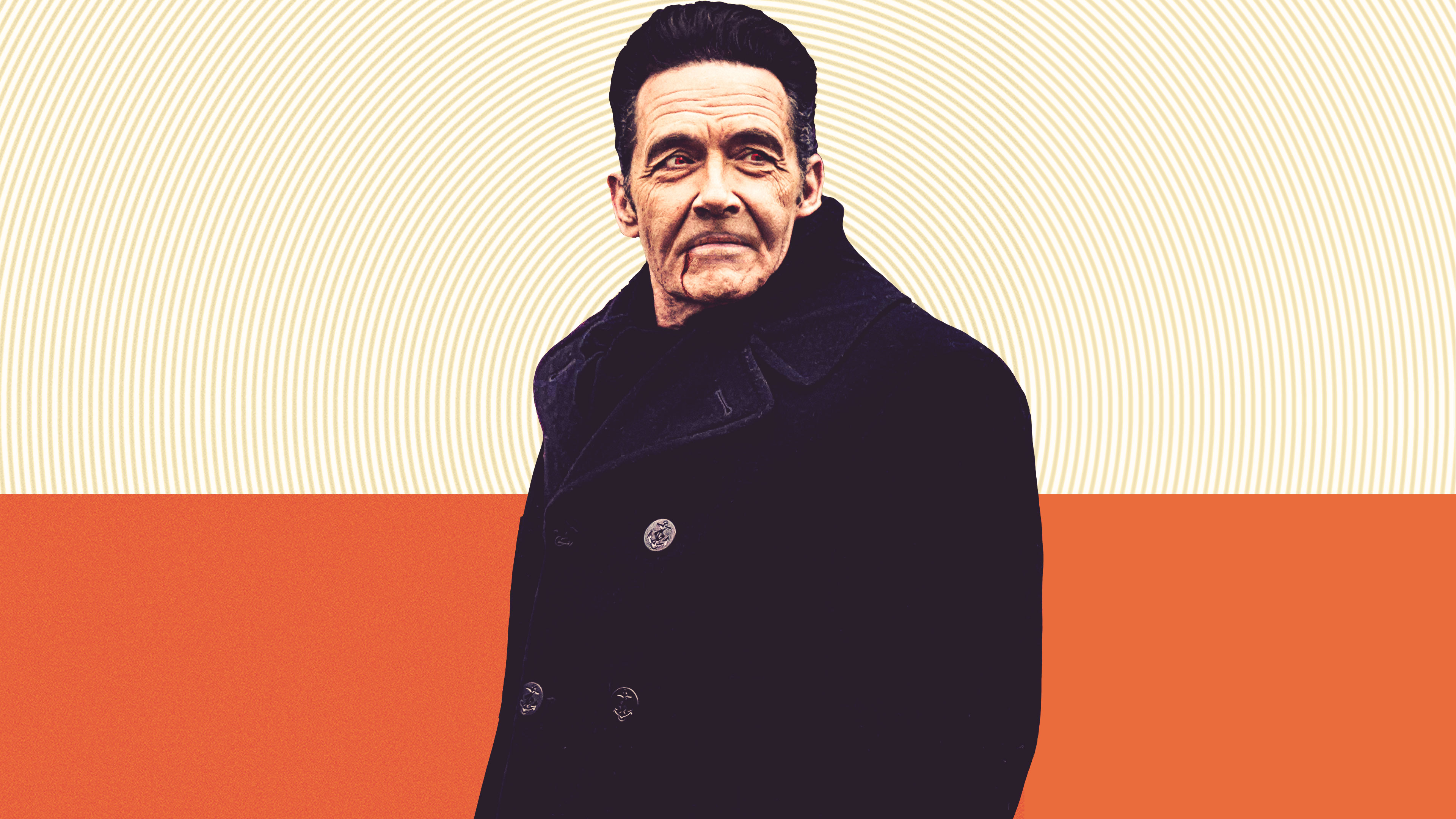 Indie auteur Mickey Reece, whose self-proclaimed "people talking in rooms" work has won him fans the world over, tries his hand at a vampire pic with the unique Climate of the Hunter. After a praised reception at Fantasia film festival, the film is getting a nationwide theatrical and On Demand release from Dark Star Pictures over December and January.
How is Oklahoma, Mickey?
Right now it's cold as sin! It snowed a few days ago. I hate the cold.
Has the pandemic affected your career?
Hard to say. I have had a little trouble getting my latest project off the ground but that's probably because of the material, not the pandemic.
What about release plans for CLIMATE OF THE HUNTER? Did the pandemic hinder it?
It's my first theatrical release. Some filmmakers give up before they ever reach that milestone so my glass is half full. No one will go to see it but I'm not so sure they would have come out in droves anyway so I don't know that COVID is that much of a hindrance.
The film is releasing in both virtual and physical theaters - - was it hard to find theaters that were actually open during this period?
I mean the majority of these theaters are virtual so I would say it has been very hard but I haven't had much to do with it. That's the good folks at Darkstar and my amazing producers driving that bus.
Was it mportant to you that the film get some sort of theatrical release?
I make movies to play in the theater just like anyone, but at this point I'm happy to be getting any kind of release.
The film was a raging success on the festival circuit. You were inundated with offers from distributors after those raves?
It was very odd. The film didn't get much traction at first. It wasn't until Fantasia, which was a year after it premiered at Fantastic Fest, that it started to receive so much acclaim. Other distributors reached out but Darkstar was definitely the best fit. I'm just happy they took a chance on us.
How would you say CLIMATE OF THE HUNTER is different to your previous films?
I think it's a nice sister to Strike, Dear Mistress, and Cure His Heart. Climate of the Hunter cost 3x more than any film I'd ever made before it and critics still called it "no-budget"... so I guess it's probably not much different than any of the other films.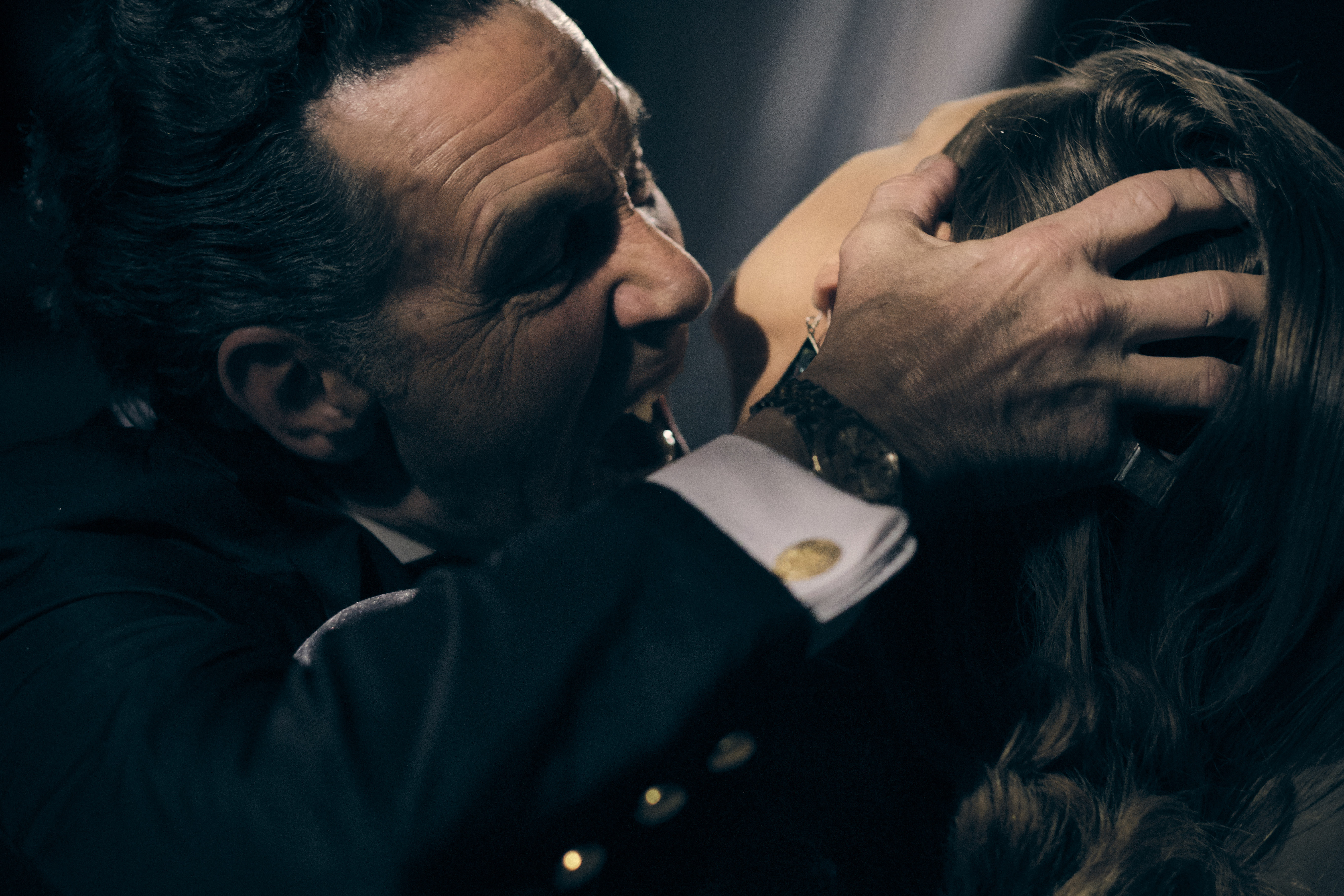 It's also significantly different from every other vampire movie ever made. Conscious decision to do something vastly different?
I don't know that we thought much about it really. We just got the characters in the room and got them talking. Vampires, used tampons and dinner parties is what came out.
But did you sit down and watch any classic vampire films beforehand?.. for whatever reason?
They were showing the original Dark Shadows in the theaterso we went to that. I was obsessing over Daughters of Darkness pretty hard. But I think that's it. The rest was more of a riff on Bergman probably.
What makes your vampire different to other screen vampires?
I don't think he's that much different if he's actually a vampire which I don't know that he is. I feel like Wesley's just a big dork.
Have you discovered any unlikely fans of the film?
All the fans of this film are unlikely to me but I'm, of course, very glad Climate has resonated like it has but also astonished.
What's next, Mickey?
I'm writing the Marshall Applewhite biopic currently.
CLIMATE OF THE HUNTER is in select virtual and physical theaters December 18, followed by an On Demand release January 12
Joshus "Prometheus" Scafidi