Hey, friends! Barbarella here to share some thoughts on THE MANY SAINTS OF NEWARK, the new movie capturing Tony Soprano's early days, long before he was the Tony Soprano we watched for years on HBO's long-running series. Much like that series, the film has its ups and downs, but for me, the good outweighs the bad. It explores family life, mafia life, relationships, and, to some extent, mental health. If you watched the entire series The Sopranos and ultimately enjoyed it despite some less-than-engaging episodes and the weaker seasons, there's a good chance you'll enjoy this film that comes out October 1, 2021.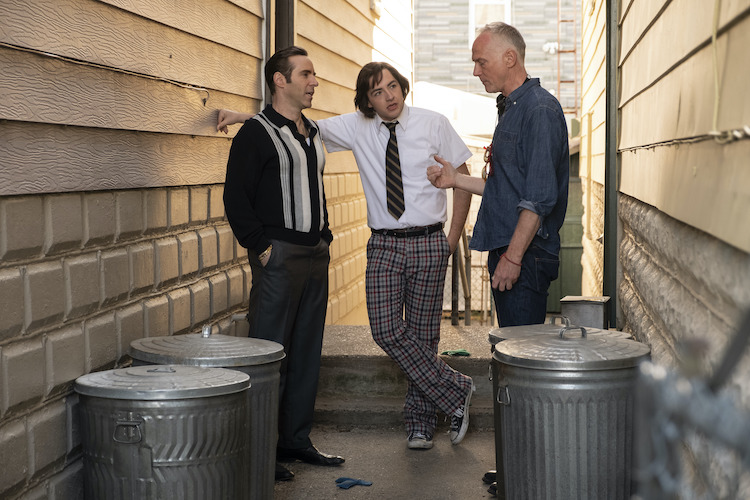 While the trailer leads me to believe that young Tony (the youngest played by William Ludwig and the teenage version tackled by Michael Gandolfini) would be the primary focus of the film, I discover that's not actually the case. Sure, he's in it, and the movie shows us some moments from his childhood that we know factor into who he becomes, but it doesn't dwell in those moments. I wish it did, just a little bit. I think there were opportunities to better experience those wounds, and I think the film could have benefited from that.
In addition to glimpses from the young Soprano's life, the movie also illuminates the racial inequities of the time. Leslie Odom Jr. plays Harold, a man experiencing the limitations of being black while trying to make his own fortune in America. Taking place when racial tensions in New Jersey are high, the story weaves the experiences of black and Italian families in the neighborhood, showing both sides of the situations. I want to learn more about Harold. At times he feels more like a catalyst than a character, and that's a shame because, I suspect, within the character lies lots of intrigue.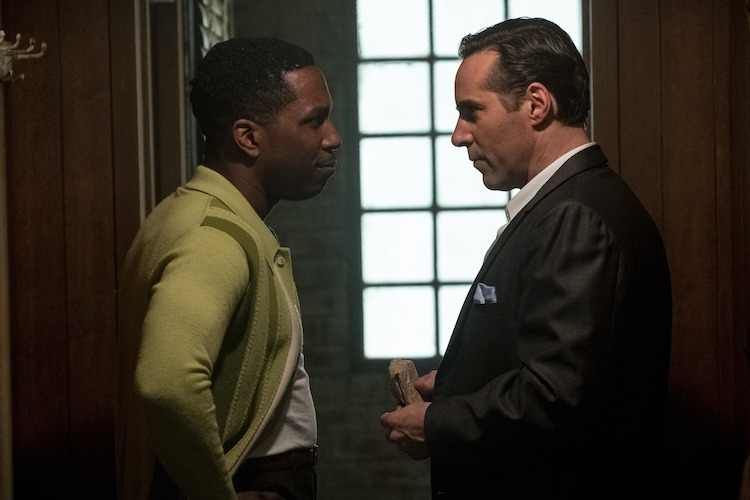 THE MANY SAINTS OF NEWARK spends limited time with him and Tony because its main focus is Dickie Moltisanti (Alessandro Nivola), Tony Soprano's uncle. His story is the one that most resembles the television series and takes me back to those days of watching the Sunday night mafia mayhem. It offers everything from the original series, like complicated relationships and serious violence, mixed with humor that sometimes makes me wonder if I'm a bad person for laughing at it. Uncle Dickie's story proves fascinating to me with hilarious, tragic, romantic, dramatic, reflective, and shocking moments all getting their time on screen. It throws in a lot, which may be part of the issue.
The film suffers somewhat from trying to do too much, with its focal point shifting among the different characters and situations. This just doesn't work quite as well in this film as it does in the series. The latter affords ample time with each storyline and character to allow for fuller, deeper development and exploration. When limited by a single film's running time, you just cannot delve into things as much as they warrant.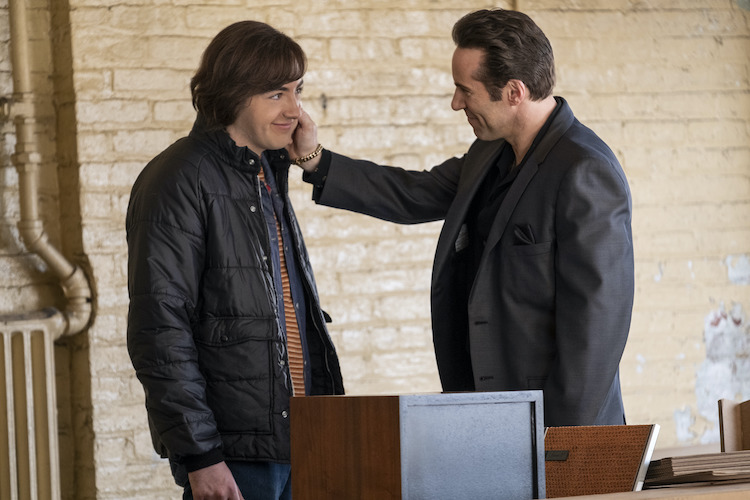 One thing that does prove successful is the choice of music. While I have always appreciated good songs used in film, it wasn't until Quentin Tarantino showed me how effective choosing the right songs could be. Every song in PULP FICTION perfectly complements its companion scene. Edgar Wright is another director who always seems to find just the right tunes to elevate whatever film he's doing. It's a gift. While perhaps not as perfectly complementary, I think THE MANY SAINTS OF NEWARK chooses a great blend of songs to accompany the moments on screen. Plus, I love the variety. I would absolutely get the soundtrack, if one gets released.
While not without its issues, I enjoy the film. In fact, seeing it actually makes me want a series that starts from the film's ending and extends to the beginning of The Sopranos. Although given the ups and downs I had with the series, maybe that's something I don't really need. Even so, knowing me, I'd probably watch it anyway.
Barbarella out!