Hey, friends. Barbarella here after chatting with Irish director Lorcan Finnegan about his film NOCEBO, which will be in theaters November 4 and on VOD and Digital November 22. In this atmospheric horror film, a Filipino woman arrives in Britain to help a fashion designer experiencing a mysterious illness.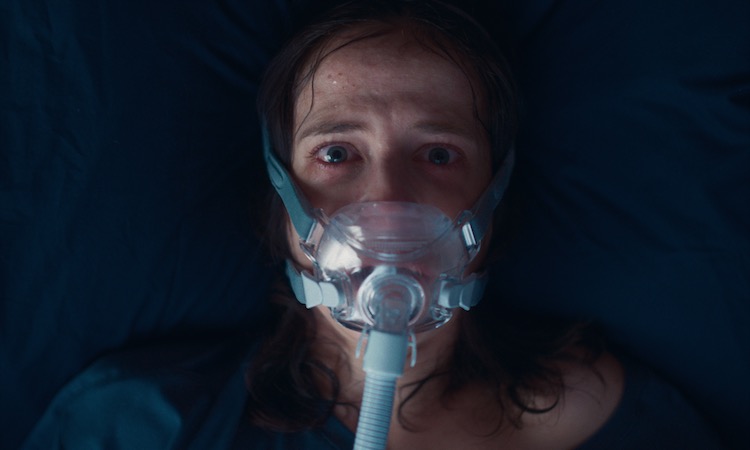 If you have no idea what "nocebo" means, don't feel bad. Before this film I didn't either. In fact, I had no clue what a vivarium was until Lorcan's last film, which had that title, crossed my path. I confessed as much upon meeting him and thanked him for helping to improve my vocabulary. He kindly informed me that he hadn't heard the term vivarium until "Cathal Duggan, who did some artwork on Vivarium, suggested the title." He also let me in on the fact that although Nocebo was the title of this project from the start, it wasn't until he'd read a book on placebos and nocebos that he became aware of the term.
Lorcan explained the germination of Nocebo and a bit about the research that went into it.
"Garret and I are basically interested in Shamanism and placebos and nocebos because a nocebo is also basically a curse. If you believe in something very strongly, like magic or whatever, and somebody who you believe has power says that you're going to have a horrible life, your mind can make that reality by plaguing itself. We wanted to investigate it further, so we started doing a good bit of research into all this.
"In Ireland, we were pagan before Christianity arrived, and we had these healing women, powerful women called "the wise women," who would use folk healing techniques and get herbs. They were basically shamans. But then with the arrival of Christianity and being colonized by the British and then later with capitalism, all of that got pushed away.
"But an area where it's still practiced quite a bit is in the Visayan region of the Philippines, particularly the island of Cebu. And there's a little island beside Cebu called Siquijor, which is famous for... They have folk healing or faith healing festivals and everything. It's called "The Island of the Witches." Some people are terrified to go there.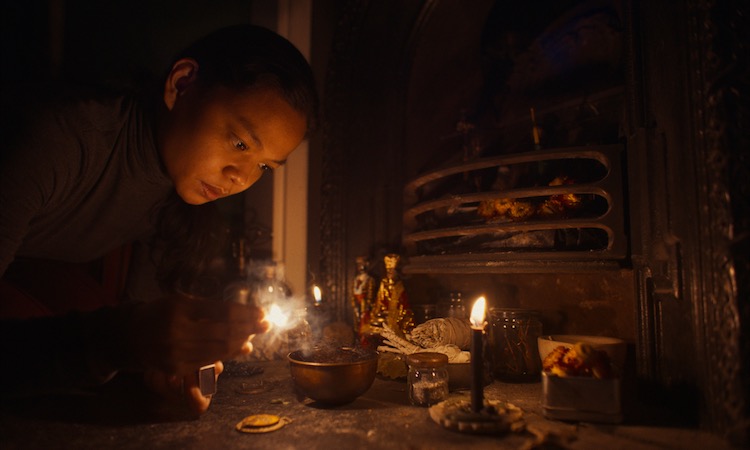 "But Garret and I did a lot of research online, and I read books and stuff, and then decided to go there. We got a research development grant, and we went to Cebu and Siquijor and met witch doctors and tribal chiefs of the Ati and Badjao tribes. We started seeing the weird similarities in our folklore, actually, Irish folklore and Filipino folklore, very specific, strange stuff, and we met witch doctors, faith healers and also visited garment factories because we were seeing this connection between colonialism, capitalism, and exploitation of the East by the West, basically, and how that relates to Shamanism in modern day.
"After we spent some time there, we worked on the story more, and then I pitched the project at Macau and China to find Filipino co-producers because we wanted to make it as a proper co-production between Ireland and the Philippines. And then Brad and Bianca from Epic Media came on board, and then we brought on a writer, as well, from Cebu, Ara Chawdhury, to help us with the scenes there.
"She's Cebuano, and so is Chai who plays Diana, and so is Bianca, one of the producers, so they already had a good understanding of a lot of the folk magic that was in the story, but Ara has a real interest in the occult, so she wrote the spells and stuff.
"And then we also brought on a consultant shaman called Bong [De La Torre] who read the script and went through all of the scenes that had any of the folk magic, and he would verify whether or not it was real, so it's all as close to real stuff as we could possibly do."
I think this realism serves Nocebo well and coats the absorbing story with a lingering creepiness. I appreciate the movie's interplay between eastern and western cultures and I think the statements made, while not unique, are made strongly. Although certain aspects to the story feel obvious to me from early on, I still enjoy experiencing the film's magic and those moments I hadn't predicted.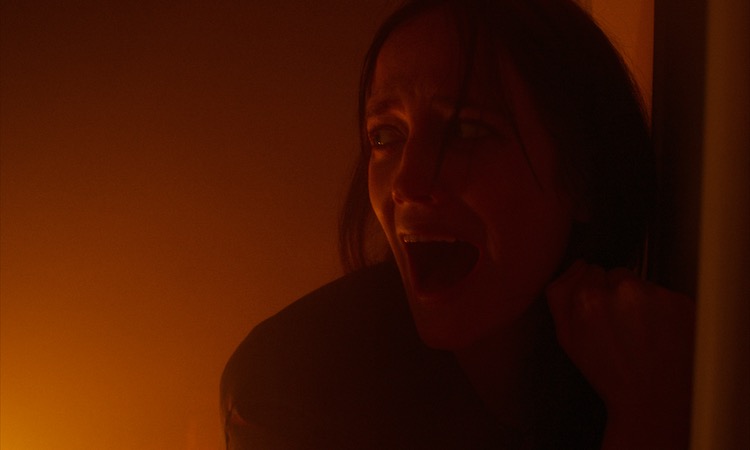 Another quality I appreciate about this film, and everything of Lorcan's I've seen, deals with his craftmanship with visual storytelling. He utilizes a variety of elements to add to the story or statement. When I asked about his choices with this, he provided the following response.
"I'm interested in visual language, in general, and composition in terms of what else it's saying, what the image is saying beyond what's in the scene, the balance of people's faces in ratio to what's going on, or if there's any kind of subliminal information or a feeling of unease you can be giving people. So that's where it started.
"I studied graphic design before getting into film. I didn't study film, so composition and visual language are my starting points and then color, particularly the way color affects your interpretation of scenes of images and the kind of atmosphere it can create.
"We worked on a color palette for everything that was going to be set in London, which we shot in Dublin, Ireland, and the color palette for everything shot in the Philippines. When I went in 2019 to do research in the Philippines, I took tons of photos of various locations and stuff that I knew was going to inform the design of that side of the story.
"The palette for the interior of the house was actually all based on colonial colors from the British Empire, basically. They were colors that they used on their grand houses that they'd set up. Those were playing on both a color palette level for the aesthetics and mood and a level that's thematic to the overall story.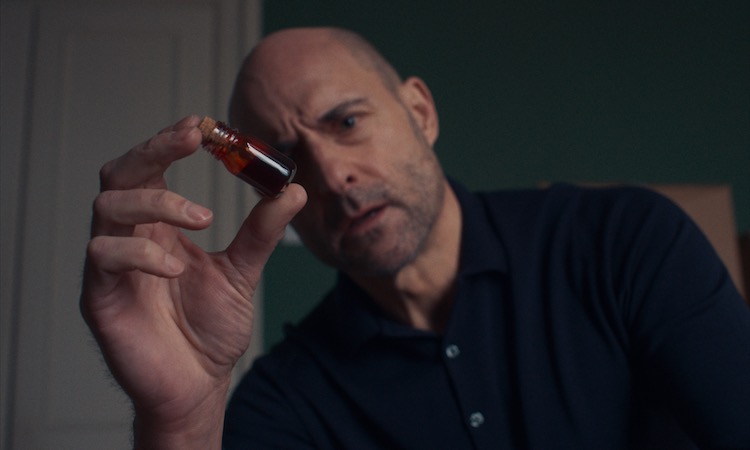 "We shot the film 1.66 to one aspect ratio, which is a little bit tighter than classic 2.39 wide screen, because I wanted to bring the two women closer and closer together to have these two closeups within one frame to give the sense that Diana was somehow hypnotizing Christine, and they were becoming closer and closer. All those elements, I guess, started playing into each other when designing the overall tone of the film."
Visually, all these elements prove effective in creating the perfect tone for the film, ensuring my engagement throughout. Another aspect I love about Nocebo is the score. The music magnifies the atmosphere beautifully.
"The composer, Jose Buencamino, is also from Manila, and he's just a college graduate that I got put in touch with from a professor at the University of Music in Manila. He had this interest in indigenous music and indigenous instruments and everything from Mindanao, and so it was a massive deep dive into that culture. And now, I have this connection to Philippines, and [I am] friends with tons of people there, so it was a real gift in that sense."
I wish Nocebo had been released prior to Halloween, as it would have made an exceptional option to watch during the spooky holiday season. But, honestly, is there ever a time when creepy horror films are out of season? If you aren't yet ready to give up the Halloween horror vibe, Nocebo will be in theaters November 4 and on VOD and digital November 22. Check out the trailer!