Hey folks, Barbarella here. INITIATION came out Friday in theaters, VOD, and Digital. Taking place on a college campus, this thriller is a fun, high-energy film. Due to its heavy reliance on social media, it couldn't possibly have occurred in the 80's, but yet it still reminds me of something from that decade. In addition to Jon Huertas and Lindsay LaVanchy, the film stars "Riverdale" actor Lochlyn Munro. I recently had the opportunity to speak with him about the film, parenting, and a couple other random topics.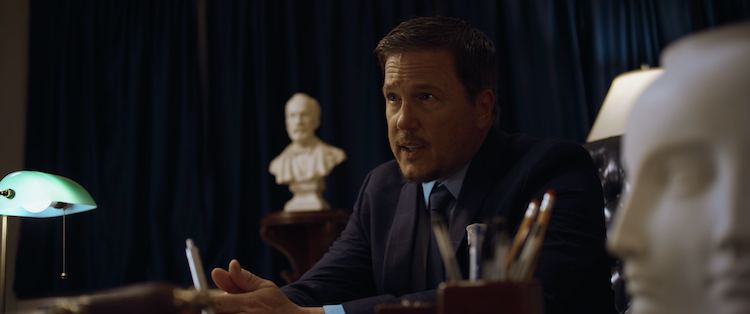 I'm a people person and the isolation of 2020 was somewhat challenging for me. You kind of strike me as a people person, too. So how did you cope with the challenges?
"it's funny that you say that because I am a people person. Not only am I a people person, I also love my job, so that was tough. The being able to not keep your creative juices flowing as far as being on film, on a set, and entertaining people. I was really, really happy when some of the restrictions were eased a bit over the summer. I love to mingle with the crew. I love to talk to the camera department to see what's going on, just really get to know the people you're working with. And now, you come on set with a mask. You rehearse. People come in; they take the mask away. They touch up whatever they need to do with hair and makeup, and then we shoot. Then they whisk in, put the mask back on us, and then we have to leave set so that people can come in and maybe rearrange the furniture, or maybe they need to turn around and set up another shot, so you never get to talk to the people you work with, even some of the actors. You're all kind of isolated all the time. I'm really looking forward to the point where I can actually see what a crew member looks like again without a mask."
You've been in a ton of projects. Are you still learning new things? And if so, what did you learn from working on INITIATION?
"You know what, definitely I think what's really cool about my job is that I've been very blessed to do it for about thirty-two years, but every time I get onto a different project, there's a different personality at the helm. There are different people playing characters. I take tons of things away from every project that I do. And also, I sort of feel like in my job as a performer, I'm just coming into my own now. I feel comfortable that I know what I'm doing, and it just feels like things are going to get more interesting for me. You know what I mean?"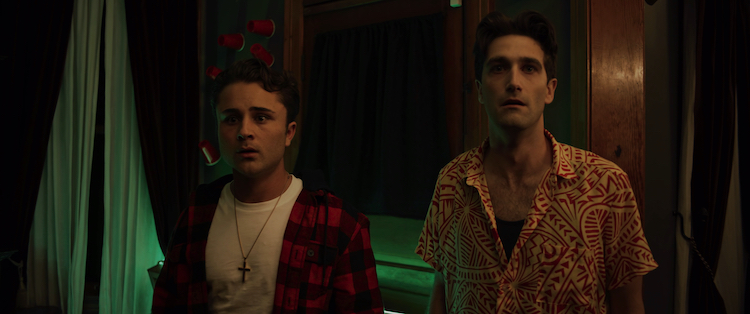 Yep. So generally, what factors into your decisions regarding the roles you take, and specifically, why did you want to play Van Horn?
"Well, I think story, first of all, drives me. Even before I look at character, I always look at the story and think, "Oh, that sounds interesting. It'd be fun to be part of creating that story and telling that story." So that was the first thing that jumped out at me, and I do love horror movies. I love suspense, and I'm just kind of stuck into those types of films. John [Berardo] and Brian [Frager] had a cool vision for the film, and I thought it'd be great to create Van Horn for them, so I was on board from the get-go."
In what ways, if any, are you similar to Van Horn?
"Well, Van Horn is protective. I mean, he had his own way that he went about things, but I'm pretty protective of my family and my kids. I think that maybe I share that quality with him, but there were a few things Van Horn did that I wouldn't say that I'd be comfortable with doing."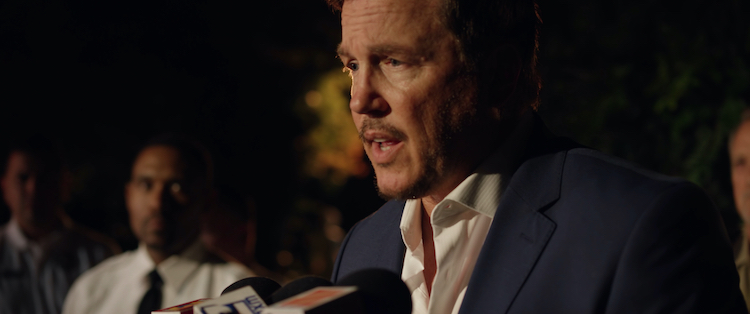 I feel like parents teach their children many lessons but I believe that children also teach their parents lessons. What have you learned from your kids?
"Oh my gosh. My kids, for their ages, they're just really tolerant; they're really accepting, and they view the world differently than I did at their age just because they're exposed to so much. It's really interesting to see them handle social issues. Those are the things that I don't think that I was as aware of when I was their age. I really respect the way my daughter has a strong voice for what she believes in."
Social media plays a big role in INITIATION. What challenges has social media brought to parenting for you? I mean, it just seems like these days, kids are just inundated with all kinds of information and that creates potential problems.
"I got to tell you, for me – and I'm very lucky – my kids are really level-headed. Yes, we do ask questions about what they're watching. My kids are very active; they play sports, and they're outside. They do activities, but there's a lot of screen time sometimes I have to reign in, but I'm very fortunate. I don't think that I have to worry too much about them sort of dabbling in sites that maybe they shouldn't be on and whatnot, but we do also check on that. It's not like I'm a really naive parent just thinking that my kids are angels. I think it's the time on the device that I find the biggest challenge."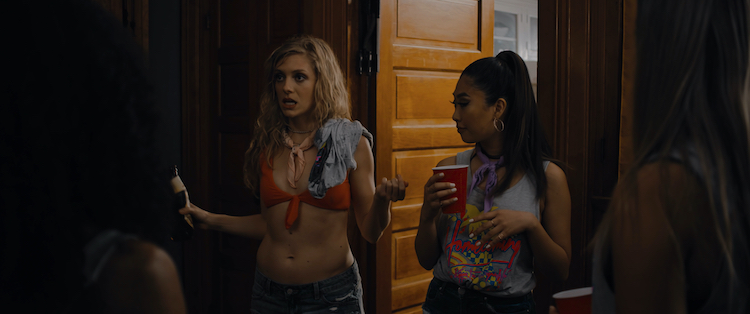 What was your worst audition experience?
"The ones I didn't get…. I'm one of the weird actors; I actually enjoy the audition process. For some reason, I just find it really interesting that someone lets me create a character from their project, and I get to perform that character for about three minutes, and then they have to decide whether or not I'm that character. To me, that challenge is very interesting. The hardest thing as an actor is to not wear it on your sleeves. You could be full of misery and heartbreak. There are lots of roles that I didn't get that I really wish I had gotten. The audition process is what it is; you're better off as an actor to embrace it than to be afraid of it."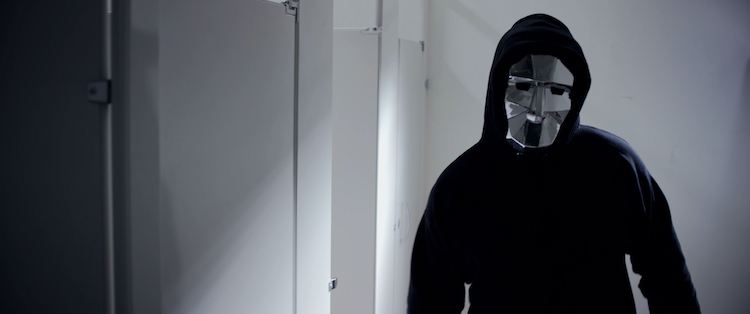 Right. What do you do to unwind after a stressful day?
"Well, my kids are pretty musical so I force them all to either play the bass guitar or get on the drums so that I can fulfill my rock-and-roll fantasy. Do they love my guitar playing? Yeah, maybe. Maybe not, but that's what I like to do to unwind. A little glass of red wine and my Stratocaster sounds pretty good to me."
That's awesome. What kind of goals do you have for both your personal and professional life?
"Oh gosh. You always strive as an actor to be in the coolest stories you can be in, so I'm always striving for that. In my own life, I've just been fortunate, this is all I've done for thirty-two, thirty-three years, and I love my job. I love getting up in the morning and going to work. There haven't been many bad days for me on a film set or a TV set. If I can do that, if I can do COCOON 8, then I'd die a happy man. If I'm the next Wilford Brimley, then bring it on."
At some point in the future, I'd love to see Lochlyn Munro in a COCOON sequel that pits geriatrics against some supernatural evil and includes both uplifting, light-hearted moments and straight-up horror. Maybe James Moran (SEVERANCE, COCKNEYS VS ZOMBIES) could write it. Well, now that my brain is on that, I should probably wrap this up. INITIATION is available now in theaters, VOD, and Digital. Here's a trailer for you.