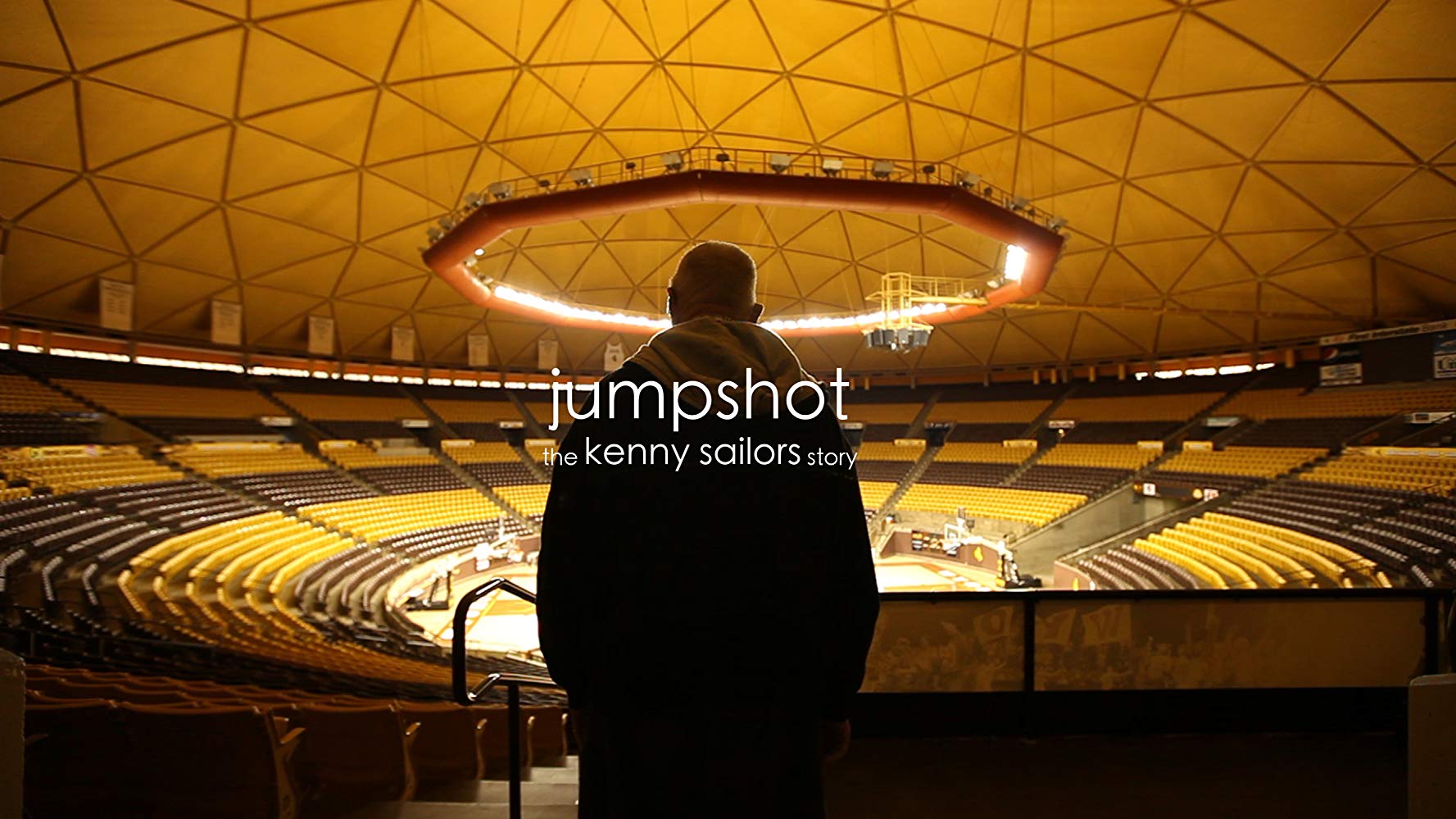 I feel like I've introduced a million documentary reviews over the years this way, but I absolutely love going into a screening completely cold on a subject and emerging as a huge fan. From rock docs to the most esoteric science or technology films, a great documentary not only informs, it compels an audience to spread the word about its fascinating topic. This go around, my delight revolves around a subject I never thought would capture my adulation- the innovator of basketball's jump shot Kenny Sailors. Directed by Jacob Hamilton, JUMP SHOT chronicles the incredible life of one of basketball's forgotten greats.

Growing up in rural Wyoming, Sailors spent a lot of his childhood shooting hoops with his older brother. With a relatively diminutive stature, he found it necessary to hone his own technique to get the ball in the hoop. At the time in the late '30s and early '40s, the game was played at a snail's pace in comparison to today's breakneck speed. Players passed the ball up and down the court rather than dribbling, and the conventional shooting style was two-handed with the feet planted on the court.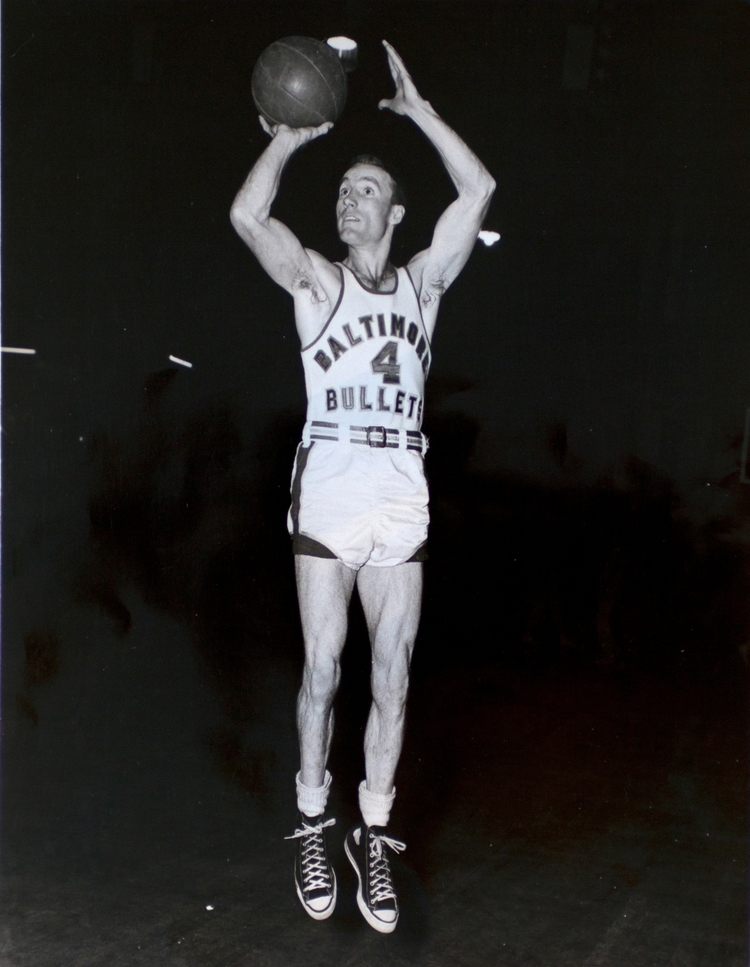 Sailors, however, employed a low dribble technique to get around his opponents, as well as a never-before-seen tactic to jump up and shoot over his defenders- a standard of the game now known as the jump shot. To modern day players and fans, the idea of the sport without one of its most basic shooting styles seems unbelievable, yet before Sailors took to the air the sport was strictly a ground game.

As a result of his innovative approach, Sailors went on to a successful college hoops career with The University of Wyoming, leading his team to national fame at a legendary NCAA championship at Madison Square Garden. It was at this game that a Life Magazine photographer captured the quintessential photo of Sailors' revolutionary jump shot that forever changed the game.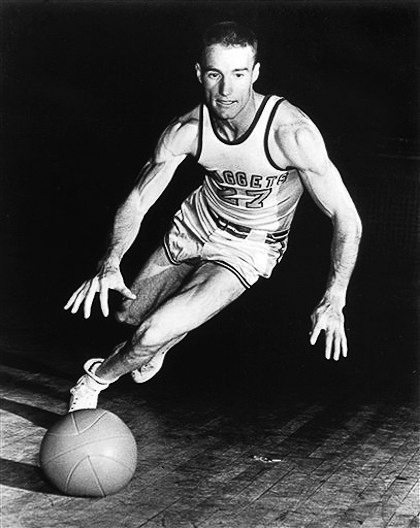 As one of the first members of the NBA, Sailors brought his unique style to new fans of the fledgling league as well. In a surprising turn, Sailors chose to retire as soon as he was eligible for an NBA pension. Instead of going into coaching or broadcasting he decided to move his family to the wilderness of Alaska to protect the health of his asthmatic wife. While he continued to coach on the high school level, Sailors' legacy as the innovator of the jump shot faded into sports history oblivion. That is, until now.

While JUMP SHOT is definitely a sports doc, it is also a portrait of a man whose humility, kindness, and generosity were much bigger than his contributions to basketball. Sailors is the first to argue that he likely wasn't the very first player to jump in the air and shoot a basket, but he doesn't deny that he was the one who introduced it to the larger athletic stage. In addition to the jump shot, though, Sailor is also credited with developing the more aggressive style of play that is pervasive today. Despite these accolades, Sailors remained humble, even after a failed bid by his supporters for his induction into the Naismith Hall of Fame. His focus always remained on leading his best life, and he insists that while basketball gave him many opportunities, it has always been his dedication to his creator, his family, and his country (which he served as a Marine during WWII) that he holds most dear.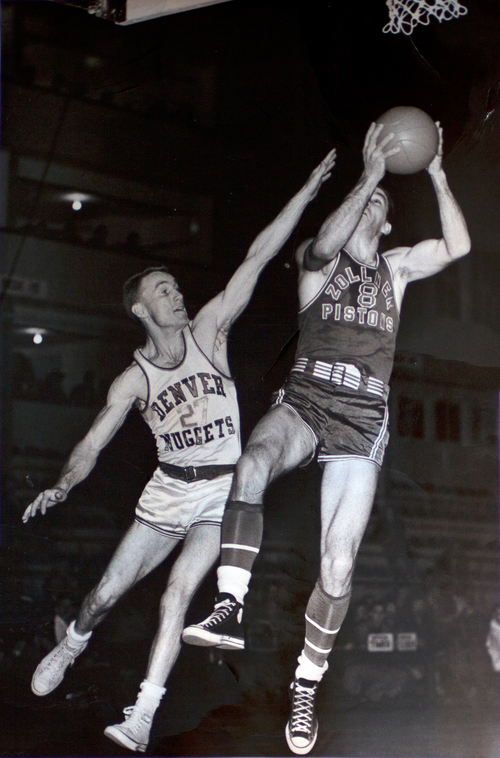 JUMP SHOT is one of those inspiring feel good stories that was just begging to be told. With tons of insightful interviews with the man himself, stock footage of some of his biggest victories of his youth, along with current day interviews with some of today's biggest basketball superstars, director Jacob Hamilton constructs a fascinating story. It's impossible not to smile while current luminaries like Steph Curry (an executive producer on the film), Dirk Nowitzki, and Kevin Durant marvel at old footage of Sailors and his trailblazing court style. Likewise, Hamilton includes poignant interviews with former players Sailors coached who explain how the man changed their programs, towns, and ultimately their lives for the better.

While JUMP SHOT is certainly essential viewing for basketball fanatics, it is also a beautiful story about positivity and love that will resonate with every audience. JUMP SHOT had its world premiere at this year's SXSW Film Festival and will have one more screening on 3/16. Though there is no word yet on a release for the fascinating film, definitely be on the look out for JUMP SHOT on a screen near you.

Thanks for reading,
Rebecca Elliott
Aka Annette Kellerman