What's up, everyone! Sam here to review the upcoming movie, JT LEROY playing in select theaters on April 26, 2019.
JT LEROY is a film based on the true story of a young woman (Kristen Stewart) who spends six years pretending to be a celebrated pen name author JT LEROY, who was created by her sister-in-law (Laura Dern). Check out the trailer:


I had three major thoughts that kept occurring to me as I watched the film:
1. What in the androgynous Cyrano De Bergerac/Roxanne is going on here?


2. Oh, what a tangled web we weave when first we practice to deceive!" Walter Scott or as I like to say, "Why you always lying!?!?"


3. How got damn deep is everyone going to go down this shitty a$$ rabbit hole?
JT LEROY was an interesting film with stellar acting.
Laura (Laura Dern) was perfection! I am always intrigued by well-written characters that I don't like, and I did not like this character one bit. On the one hand, Laura carried the weight of air in her personality as she seemed like a feather tossed back and forth by the wind. On the other hand, she was an insanely focused manipulator, who knew how to hit her target and pursue her definition of success by any means necessary.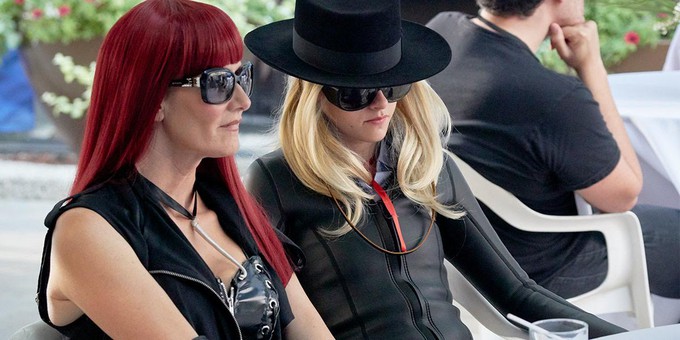 Savannah a.k.a. JT Leroy (Kristen Stewart) was also well cast. Besides the fact that she looked androgynous, Kristen Stewart brought an energy of uncertainty and vulnerability that we have seen her do before and fit the role of Savannah/JT Leroy extremely well.

While taking on the persona of JT LEROY, you could see the look of uncertainty in her eyes with every decision she made, and I enjoyed seeing the exploration of her emotions.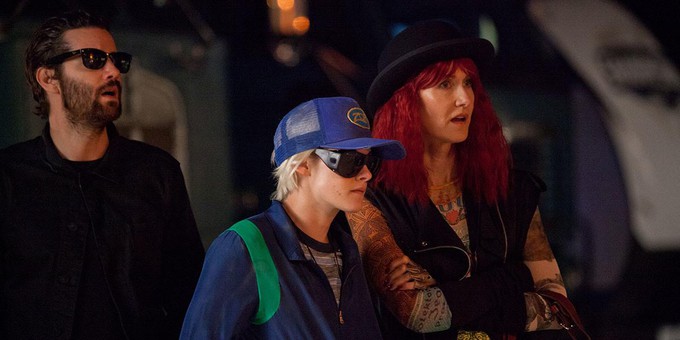 Everything else about this film was good, not great, but good.
JT LEROY was directed by Justin Kelley who wrote the film with Savannah Koop. The film will be available on demand and in select theaters on April 26, 2019.