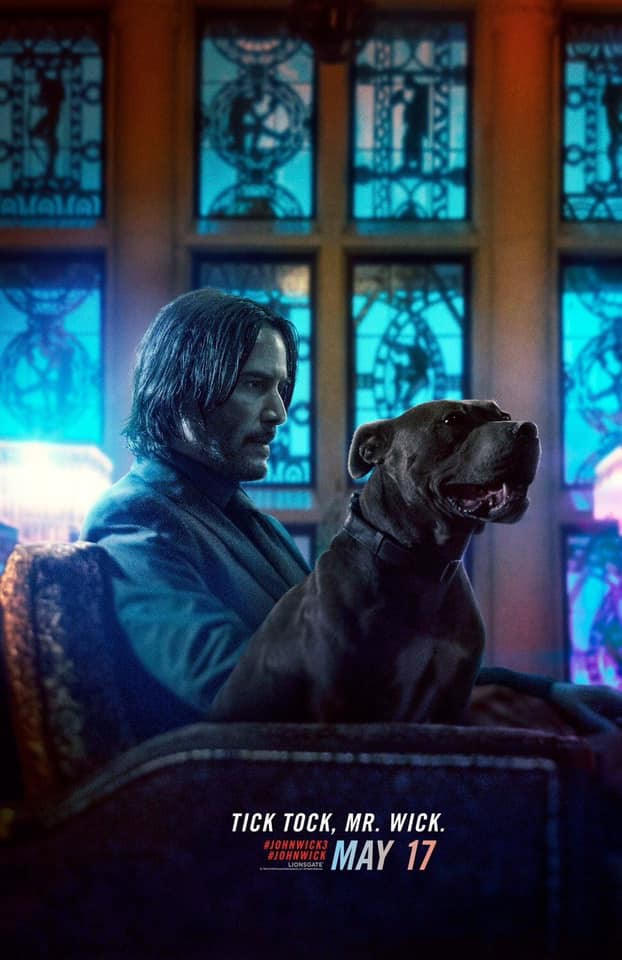 Hola Dannie aqui,
Today the folks at KinoCheck International released a trailer and ten count 'em ten character posters for "JOHN WICK CHAPTER 3 PARABELLUM."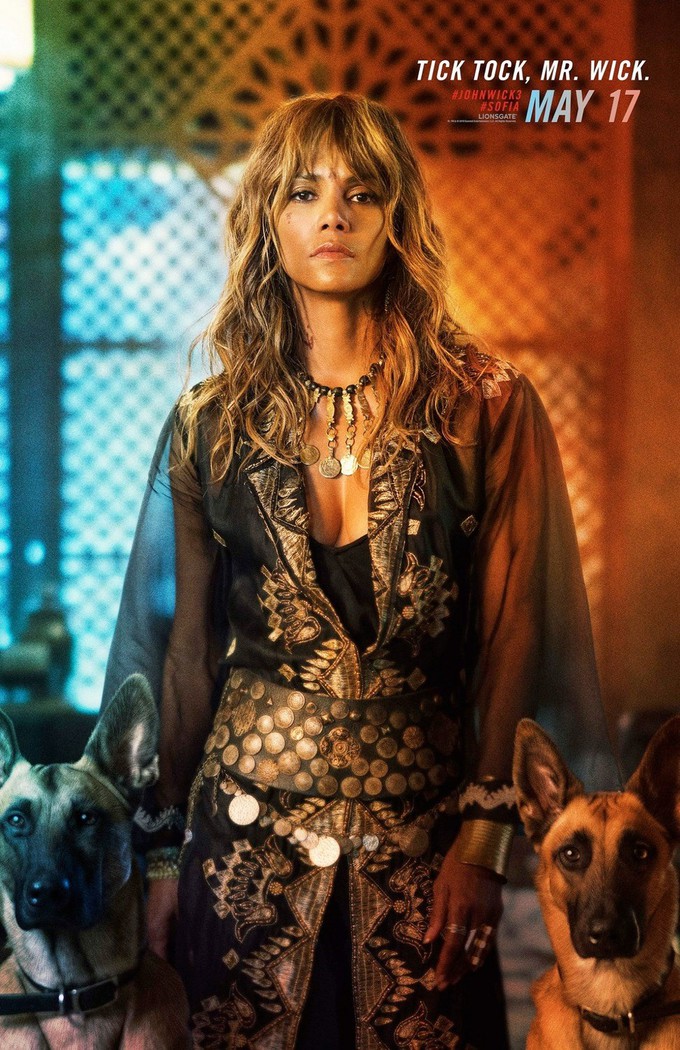 KinoCheck International describe "JOHN WICK CHAPTER 3 PARABELLUM" as-
"John Wick is on the run for two reasons… he's being hunted for a global $14 million dollar open contract on his life, and for breaking a central rule: taking a life on Continental Hotel grounds. The victim was a member of the High Table who ordered the open contract. John should have already been executed, except the Continental's manager, Winston, has given him a one-hour grace period before he's "Excommunicado" – membership revoked, banned from all services and cut off from other members. John uses the service industry to stay alive as he fights and kills his way out of New York City."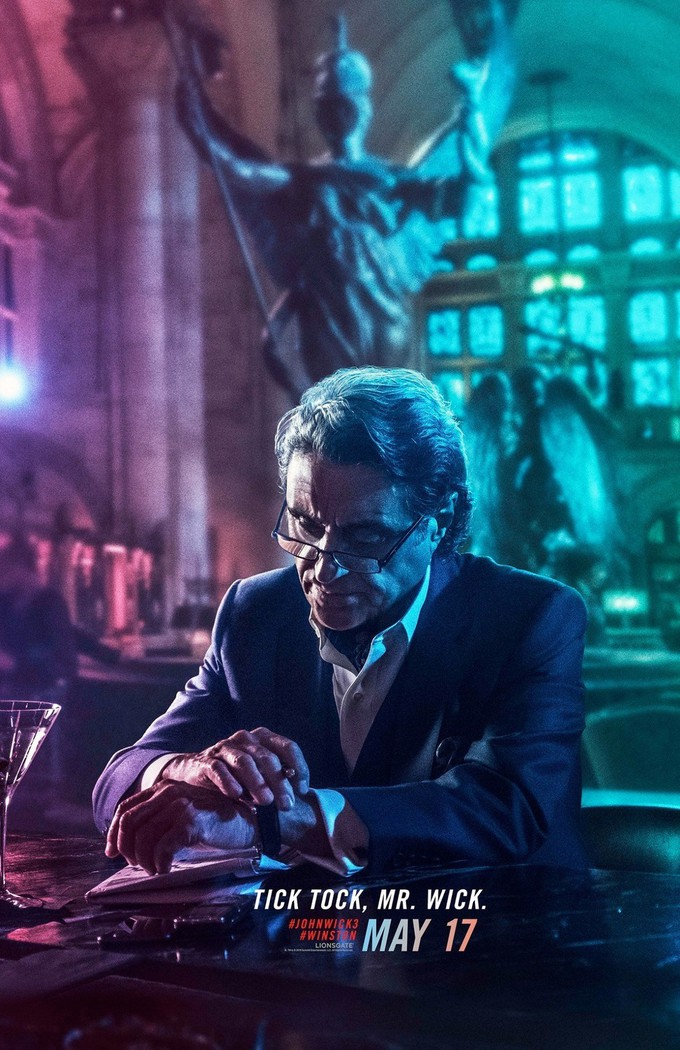 Here is the trailer for "JOHN WICK CHAPTER 3 PARABELLUM" it has "guns lot's of guns!"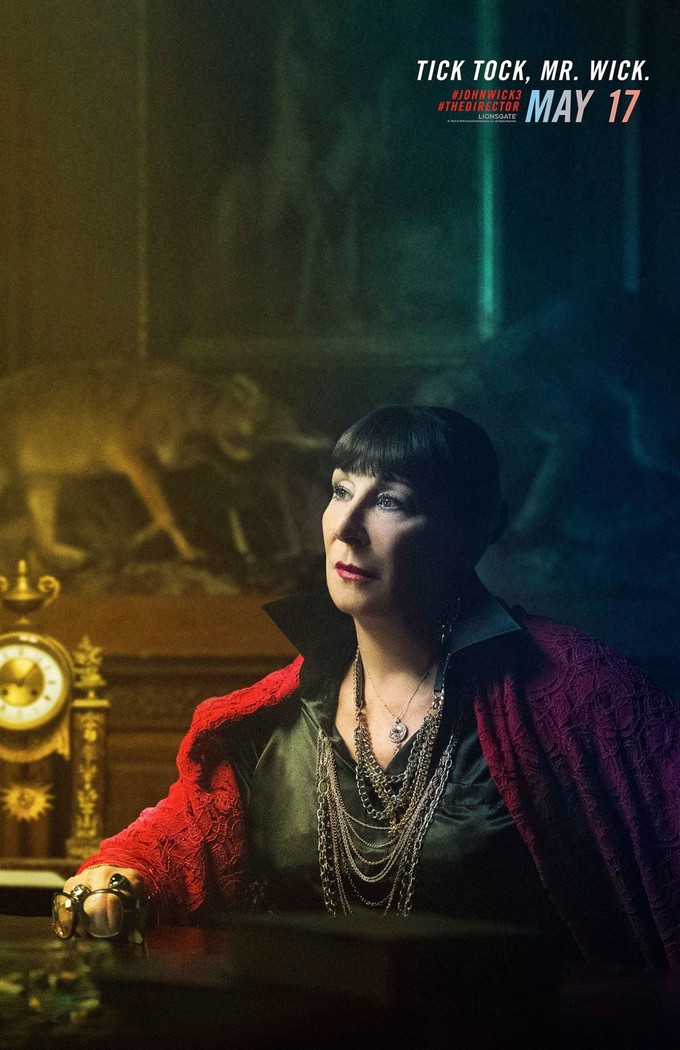 "JOHN WICK CHAPTER 3 PARABELLUM" stars Keanu Reeves ("The Matrix" films, "Bill and Teds Excellent (& Bogus) Adventures"), Halle Berry ("Monsters Ball,""Gothika," and "Catwoman") , Ian McShane ("Deadwood," "Kung Fu Panda," and "Pirates of The Carribean: On Stranger Tides"), Asia Kate Dillon ("Billions," "Orange is the New Black," and "Opus For All"), Jerome Flynn ("Game of Thrones," "Black Mirror," "Loving Vincent," and "Ripper Street"), Jason Mantzoukas ("The League," "Parks and Recreation," "The Dictator," and "The Lego Batman Movie"), Laurence Fishburne ("The Matrix" films, "Contagion," "Mystic River," "Ant-Man and the Wasp," "The Mule," and TV's "Black-ish"), Anjelica Huston ("The Witches," "The Adams Family," "The Life Aquatic with Steve Zissou," and of course "Prizzi's Honor" from 1985 that she won an Oscar for), Mark Dacascos ("Brotherhood of the Wolf," "Crying Freeman," "Only the Strong," "Drive," "The Island of Dr. Moreau" and most recently on TV's "Hawaii Five-O"), and many others.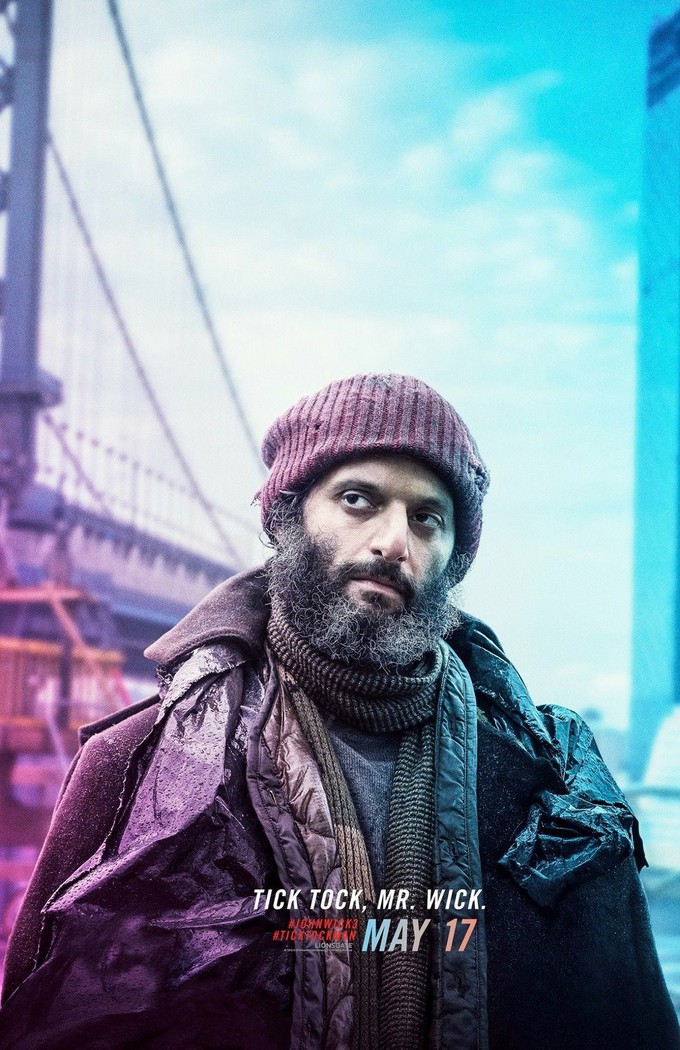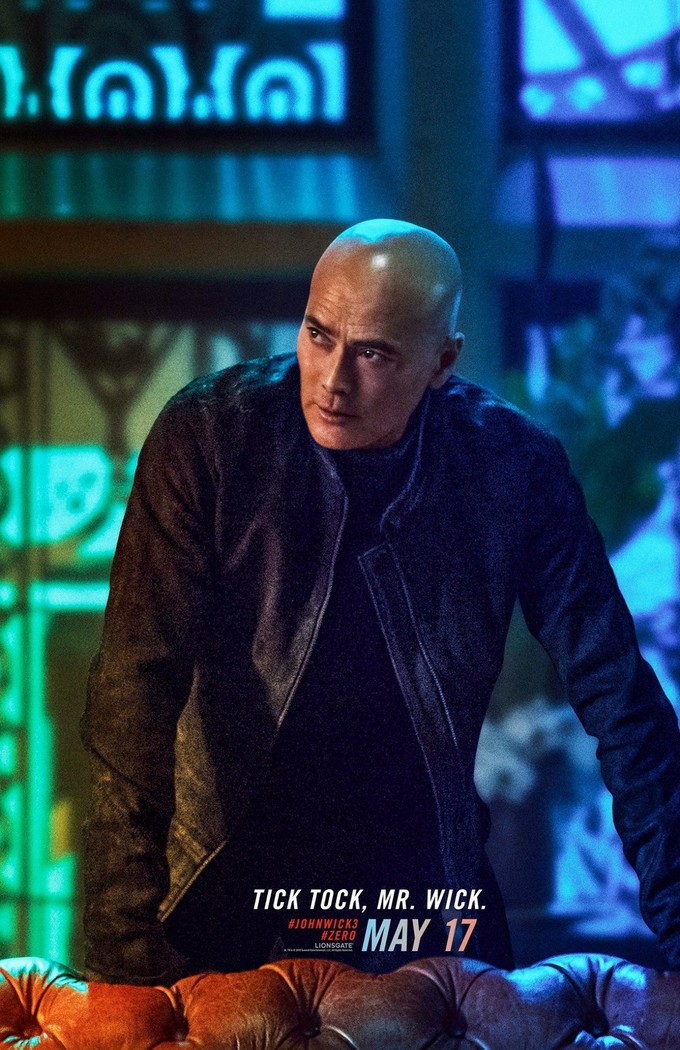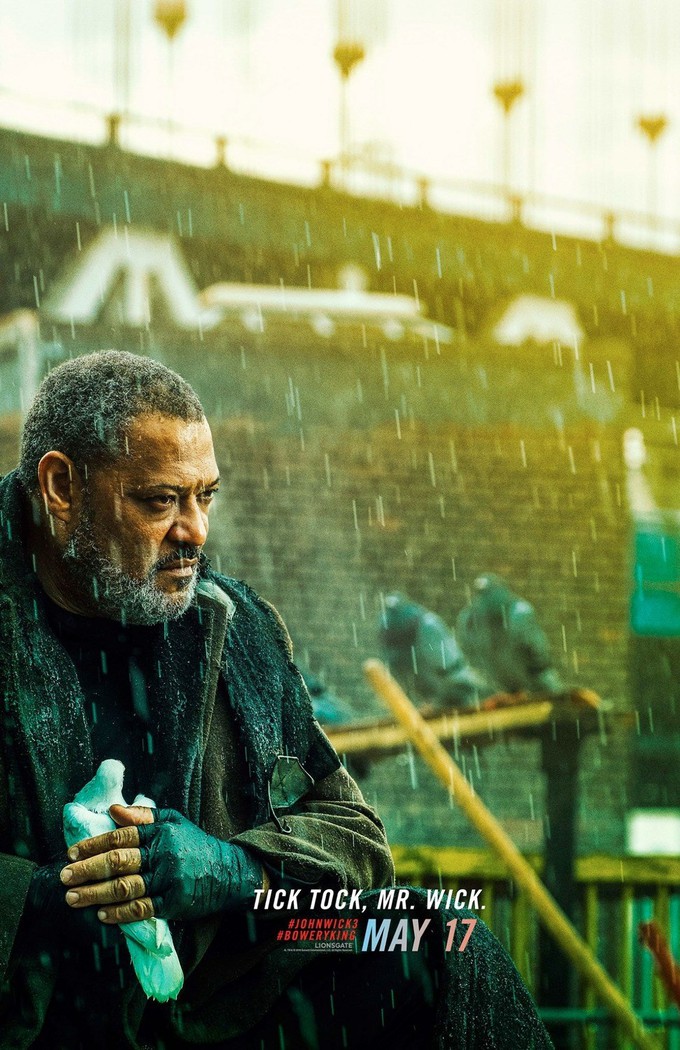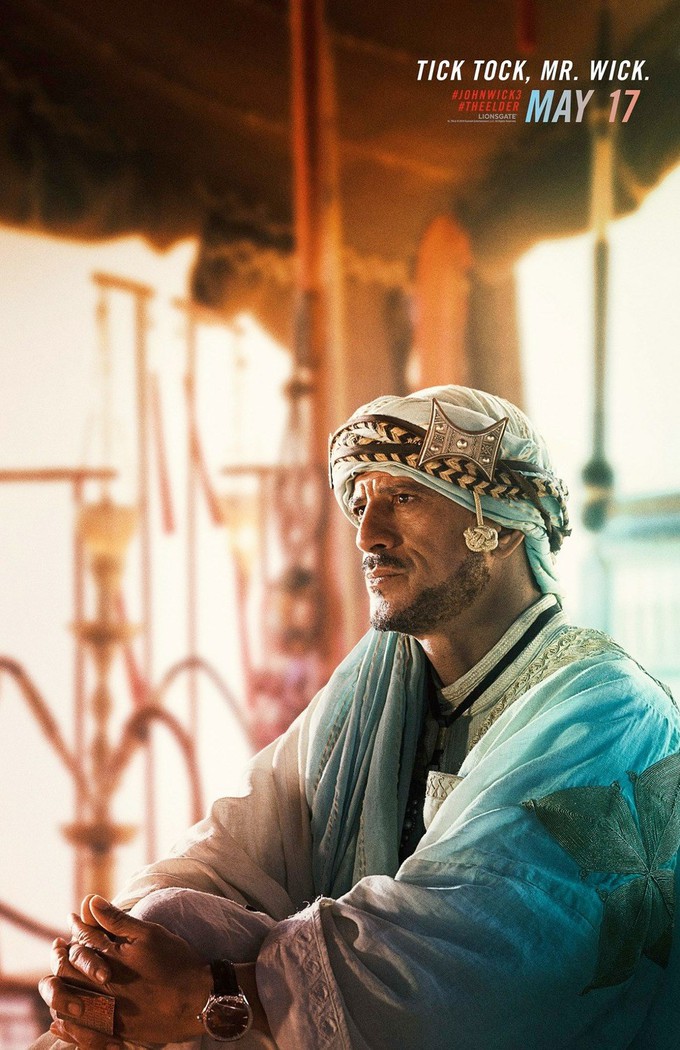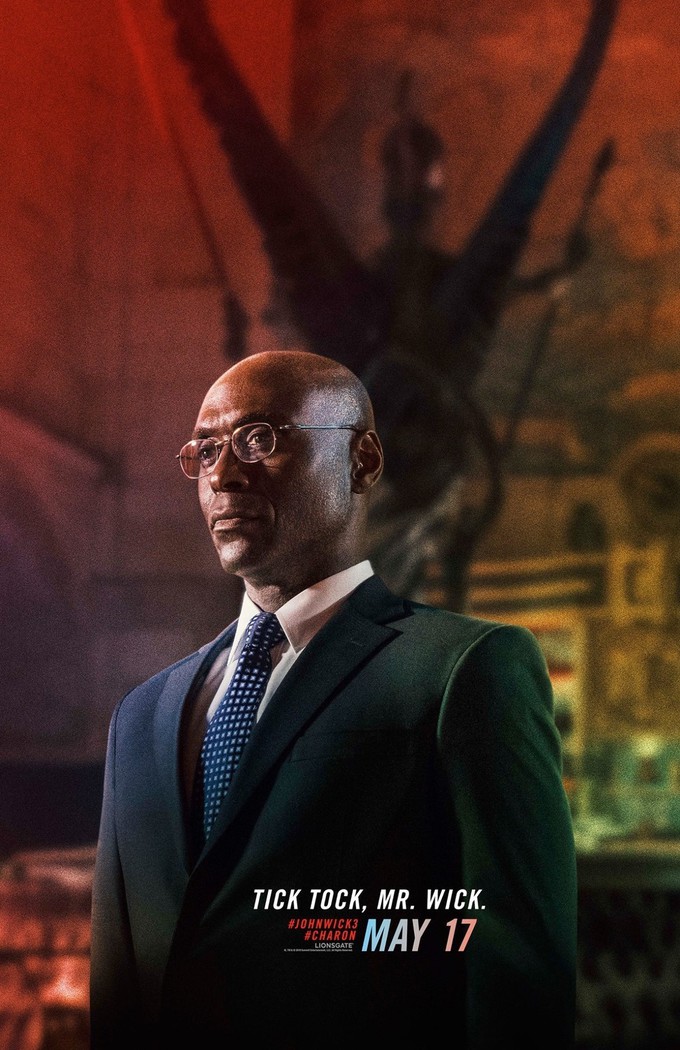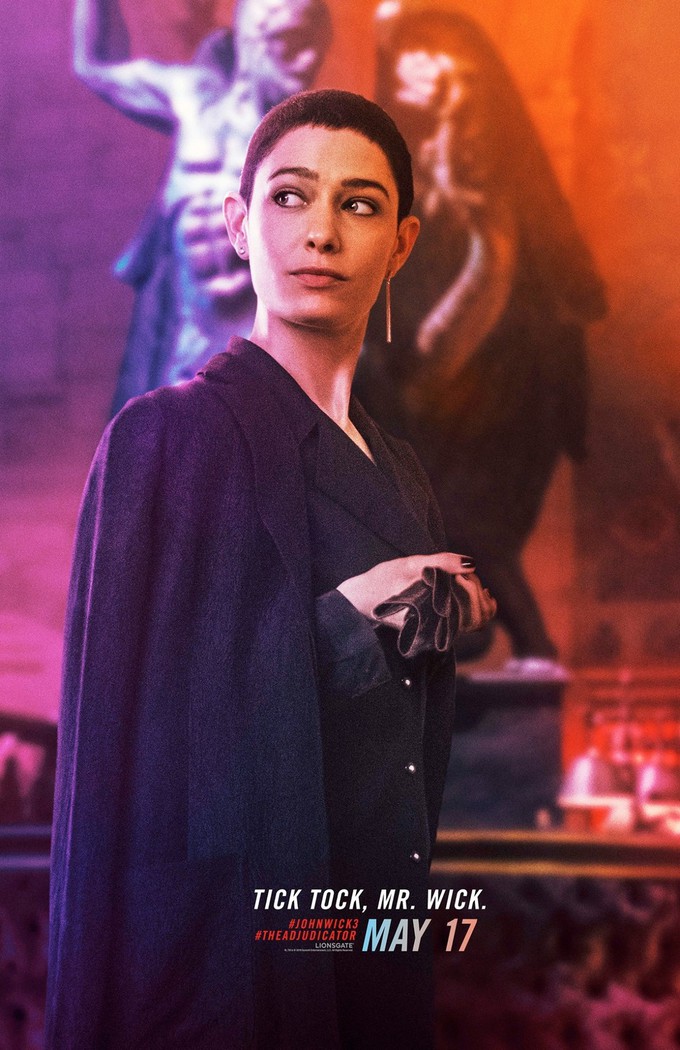 "JOHN WICK CHAPTER 3 PARABELLUM" is set to hit theaters on May 17th of this year. Well, what do all of you out there in Geeklandia think of the latest trailer? It has tons of guns, martial arts, a star-studded cast and most importantly puppies! I love that these character posters have used creative lighting and or photoshop effects that give you a kind of modern noir feel. I genuinely enjoyed the prior two Wick flicks and can not wait to see what is in store for the character in this third chapter of puppy loving ultra-violence!
Stay Strong, Live Good, Love Movies!
Dannie H.L. Knowles aka Pekosa Peligrosa