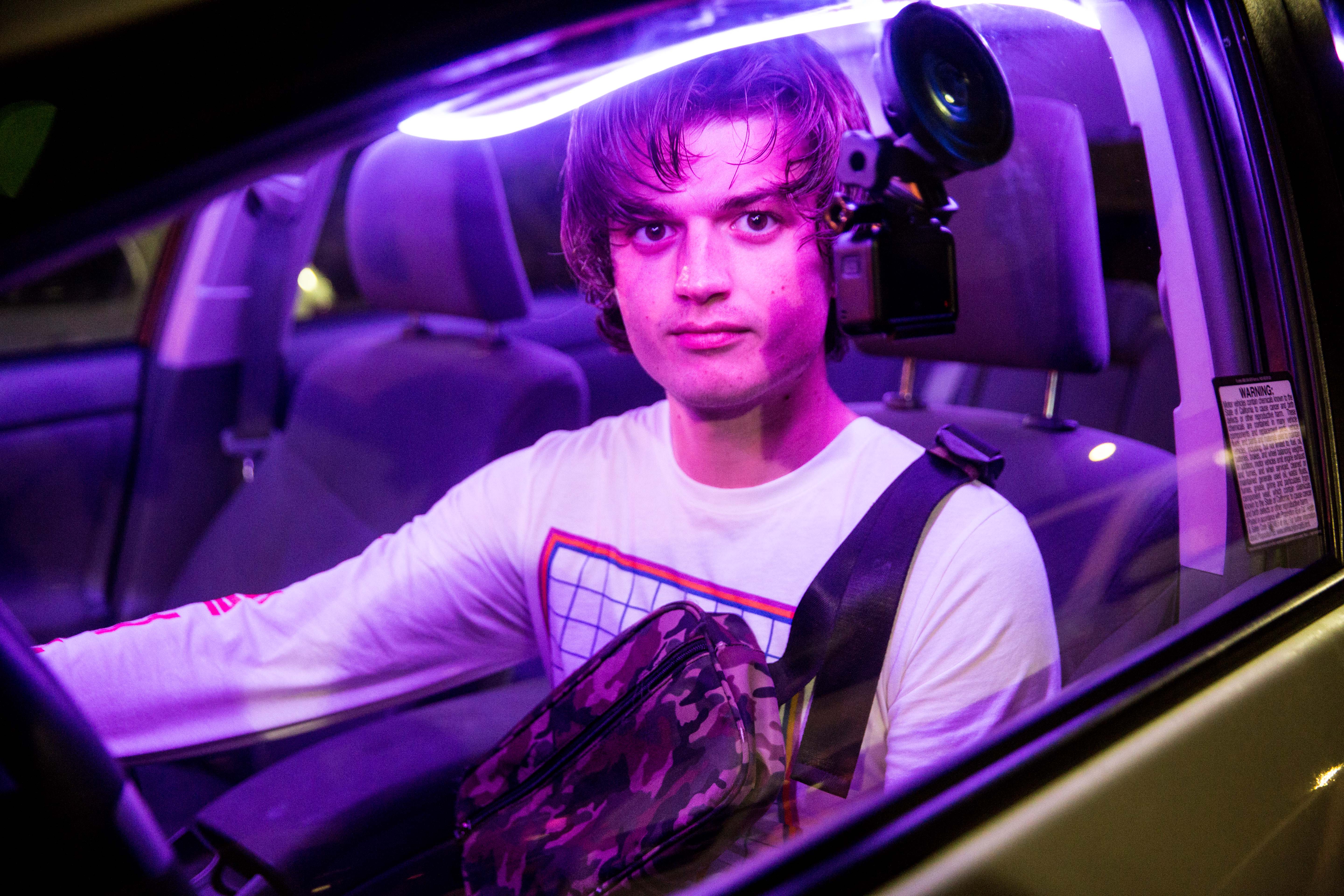 While we all patiently wait another year for the next season of STRANGER THINGS, at least we can see some of our favorite actors from the series move on to other endeavors. For fans (it me!) of Joe Keery, aka Steve, we can get our fix of the well-coifed actor in his latest effort SPREE.
In the film, Keery plays Kurt, "a 23-year-old rideshare driver for Spree, who is so desperate for social media attention that he'll stop at nothing to go viral. He comes up with a plan to livestream a rampage as a shortcut to infamy - coining his evil scheme "#thelesson", he installs a set of cameras in his car and begins streaming his rides. Wildly miscalculating the popularity that would come from his lethal scheme, Kurt's desperation grows as he tries to find a way to overcome the plan's flaws. In the middle of all this madness, a stand-up comedian (Sasheer Zamata) with her own viral agenda crosses Kurt's path and becomes the only hope to put a stop to his misguided carnage."
Starring Keery, SPREE also features performances by Sasheer Zamata, Mischa Barton, John DeLuca, Josh Ovalle, Lala Kent, Frankie Grande, Kyle Mooney, and David Arquette.
Check out the Red Band trailer for SPREE here!
I love the recent crop of horror/thrillers that revolve around social media and the lengths people will go to attain internet fame or become an "influencer." While basing a suspenseful story around a social media platform provides fresh context for an age-old genre, it also allows the filmmakers to utilize an array of unconventional cameras and shooting styles which accentuates an overall uneasy feel. It looks like director Eugene Kotlyarenko definitely maximizes that brand of dread in SPREE.
Add SPREE to your must-watch list when the film opens in Theaters, On Demand, and Digital on 8/14.
Cheers!
Rebecca Elliott
aka Annette Kellerman