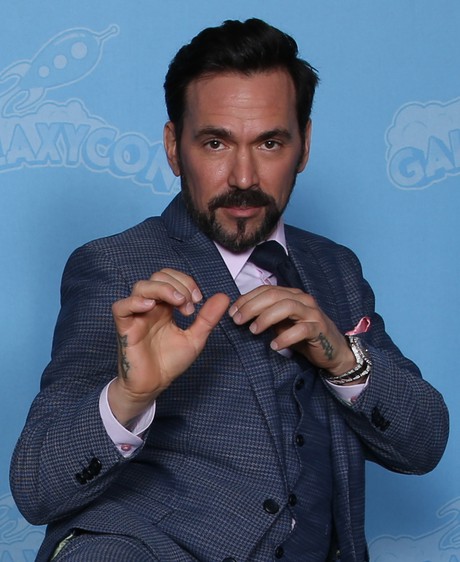 "I've got a lot of fans, but I say friends, because every time I meet a fan somewhere around the world, I don't consider them a fan; I consider them as a friend" - Jason David Frank
Hey guys, it's been one of those months where I feel like our childhood is ending. Only last week did I have the displeasure of reporting that the world has lost the great Kevin Conroy, only for today to bring us even more sad news. Jason David Frank was an integral part of our childhoods. He served as the Green/ White Ranger for most of his career, bringing a sense of strength and joy to the Mighty Morphin Power Rangers. He played the role initially for three years beginning as "The Green Ranger" a mysterious evil ranger sent to oppose the heroes of the show. Like all good villains, he ended up turning good and joining the team as the White Ranger with Frank himself playing the character of Tommy Oliver for over 120 episodes spanning such series as Mighty Morphin Power Rangers (1993-1996), Power Rangers Zero (1996) Power Rangers Turbo (1997) Power Rangers Wild Force (2002) Power Rangers Dino Thunder (2004), Power Rangers Super Megaforce (2014) and Power Rangers Super Ninja Steel (2018). Frank also starred in shows outside of the Rangers universe such as the web series Transformers: Titans Return and My Morphin Life which ran from 2014 through to 2022. Frank was also a talented Martial artist having learned many fighting styles including Shotokan, Wado-Ryu, Judo, Brazilian Jiu-Jitsu, and Aikido. He also had an impressive undefeated run on the MMA circuit with a professional record of one win and zero losses and an amateur record of four wins to zero losses. Frank can be seen for the final time in next year's Legend of the White Dragon co-starring with the likes of Mark Dacascos, Michael Madsen, Jenna Frank and Andrew Byron Bachelor. The film also co-stars former Power Rangers alum Jason Faunt and Ciara Hanna. Here at AICN our hearts and our minds are with Mr Frank's family, as I am sure he is with our readers.
If you or anyone you know is considering suicide, there are people who want to help.
Samaritans.org or text SHOUT to 85258