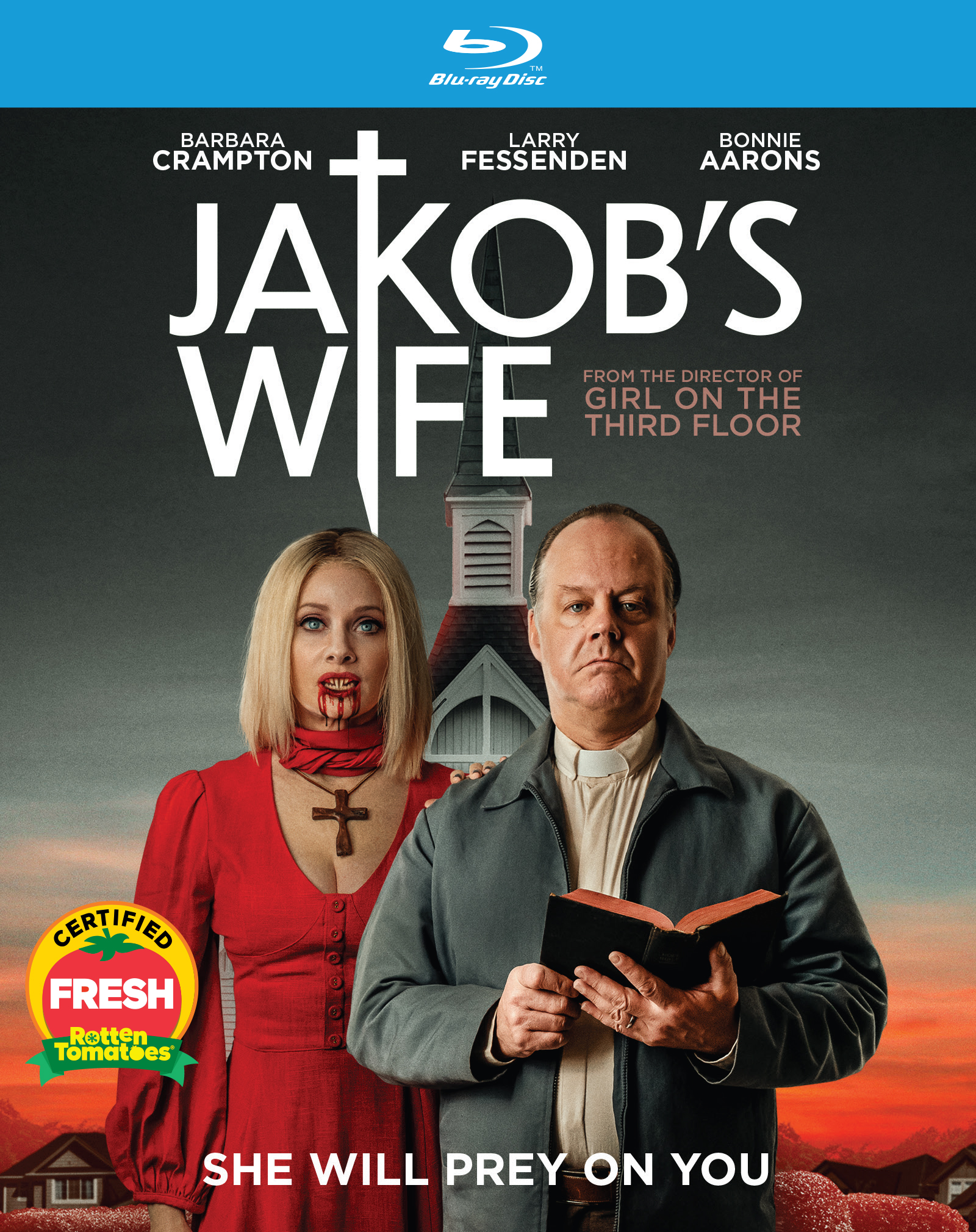 You guys- this a fun one! On 7/20 RLJE Films will unleash the horror film JAKOB'S WIFE on DVD and Blu-ray. I was very lucky to interview the fabulous leading lady, Barbara Crampton, back when the film premiered at the SXSW Film Festival- check out our chat!

Here low down on JAKOB'S WIFE:
"Anne is married to a small-town minister and feels like her life and marriage have been shrinking over the past 30 years. After a chance encounter with 'The Master,' she discovers a new sense of power and an appetite to live bigger and bolder than before. As Anne is increasingly torn between her enticing new existence and her life before, the body count grows and Jakob realizes he will have to fight for the wife he took for granted."
Travis Stevens directed the script he co-penned with Mark Steensland and Kathy Charles. Crampton (RE-ANIMATOR, YOU'RE NEXT) stars with fellow genre favorite Larry Fassenden (HABIT, STAKELAND), but the film also features terrific performances by Nyisha Bell (COMING 2 AMERICA), Mark Kelly (THE HOT ZONE), Sarah Lind (WOLFCOP), Robert Rusler (WEIRD SCIENCE, VAMP), Bonnie Aarons (THE NUN, THE CONJURING 2), and former WWE wrestler Phil Brooks, aka CM Punk (GIRL ON THE THIRD FLOOR).
Check out the trailer.
Bonus features on the disc include the making of JAKOB'S WIFE as well as deleted scenes. If you want to throw your hat in the ring to win your own Blu-Ray copy of JAKOB'S WIFE, email me at annetteaicn@gmail.com with the subject line I WANT JAKOB'S WIFE TO BE MY MASTER! Please include your mailing address in the body of the email. Winners will be chosen at random by 7/15 at noon. Good luck!
Rebecca Elliott
aka Annette Kellerman