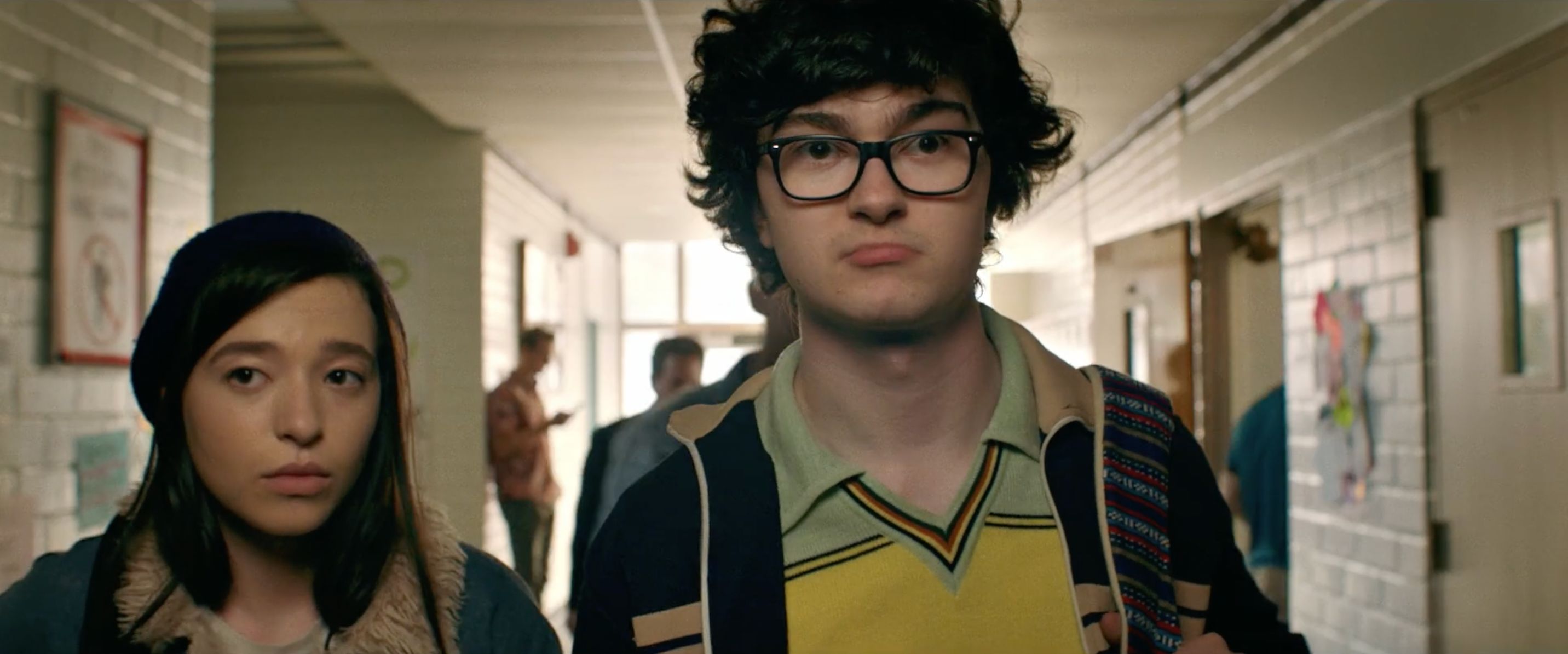 Who doesn't want to see a John Hughes style take on the classic Cyrano D'Bergerac tale? All you naysayers step to the left and let the rest of us enjoy the official trailer for the new teen romp IT TAKES THREE.
Here's the gist of IT TAKES THREE:
"When the coolest guy in school discovers that the new girl sees through his popularity and good looks, he enlists the class nerd to take over his social media accounts to add substance to his style. Signals are crossed and hearts are broken, but in this postmodern rom-com nothing turns out exactly as you'd expect."
IT TAKES THREE stars Jared Gilman (MOONRISE KINGDOM), David Gridley (THE DUFF), Aurora Perrineau (JEM AND THE HOLOGRAMS), and Mikey Madison (that's right, the gal who got absolutely obliterated by Cliff and Rick in ONCE UPON A TIME IN HOLLYWOOD). Scott Coffey directs the script co-penned by Logan Burdick and Blair Mastbaum.
Check out the official trailer!
Looks like some good teen angst fun to me! What say ye?
Watch out for IT TAKES THREE when it is released On Demand and Digital on September 3, 2021.
Cheers,
Rebecca Elliott
aka Annette Kellerman