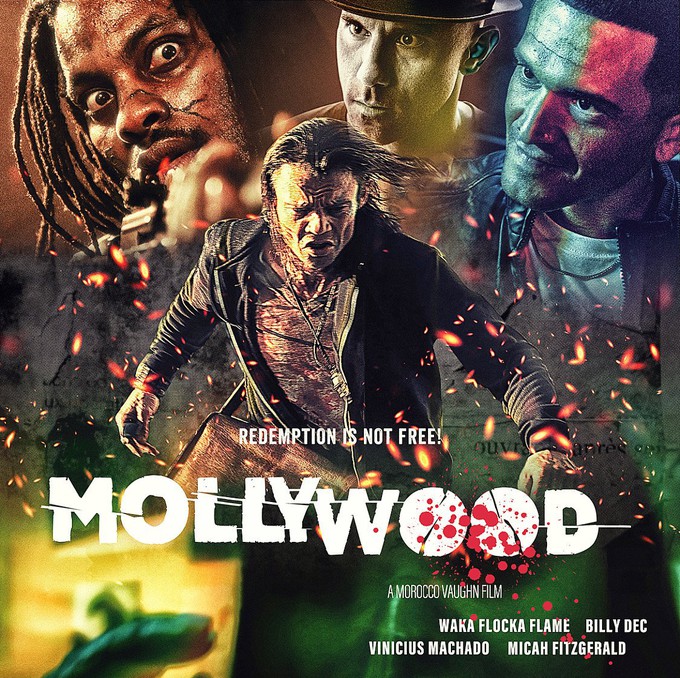 If you're even vaguely aware of current popular culture, you've heard the name Waka Flocka Flame. With a career spanning nearly a decade, he's been a household name to fans of hip-hop and EDM for nearly as long. Here's a history of his career, from his bio:


"It's been seven years since Waka Flocka Flame released his solo debut,
Flockaveli
. The MC, born Juaquin James Malphurs, has gone on to become a global icon, reality TV star and EDM artist, and has been working on the highly-anticipated
Flockaveli II
since then. But before that album comes out, Waka has been releasing a slew of mixtapes and branching out into business and acting.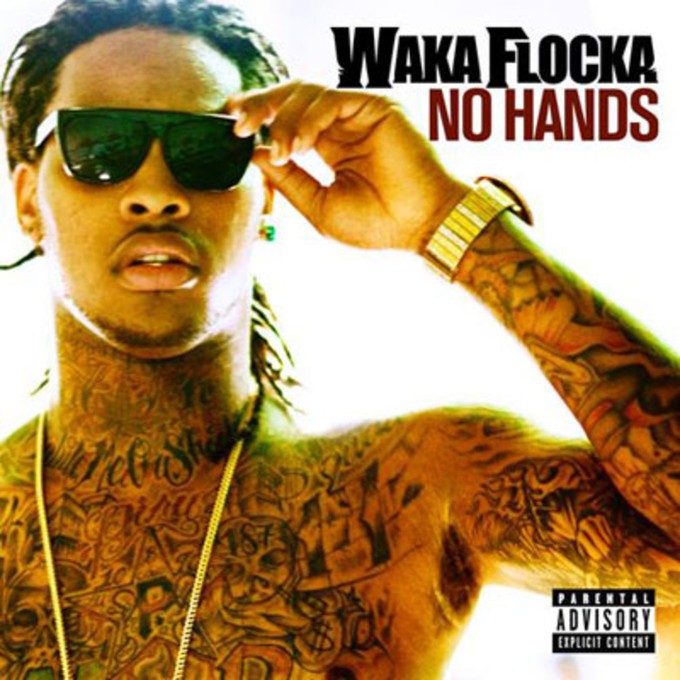 For Waka, it has always been about remaining true to those roots. He first rose when he released the first volume of his street classic Salute Me or Shoot Me, which featured anthems like "We On The Way," "Dreads N Gold" and his breakout single "O Let's Do it." The mixtape was followed by Flockaveli, which peaked at No. 2 on the Billboard 100. As a constant creator, Waka has continued to release mixtape after mixtape including the 2018 eOne released fan favorites Brick House Boyz and Big Homie Flocka. His reality TV show fame has also played a major in his music career by showcasing his personal life with his wife, Tammy Rivera Malphurs and their family on hit shows like Love & Hip Hop: Atlanta and the eOne-produced Marriage Bootcamp: Hip Hop Edition.
He has since collaborated with fellow A-listers like Drake, Future and A$AP Rocky. His high energy performances both in the booth and onstage have earned him the title of "Turn Up God" and is one of the many reasons that he has been welcomed into the world of EDM. He has toured with Steve Aoki and has recorded with Borgore and Flosstradamus.
With an ever-growing fan base that Waka calls family over 11 Million Facebook likes (Waka Flocka Flame), 1.9 Million Twitter followers (@WakaFlockaBSM), and 3M Instagram followers (@WakaFlocka) -- Waka is not slowing down."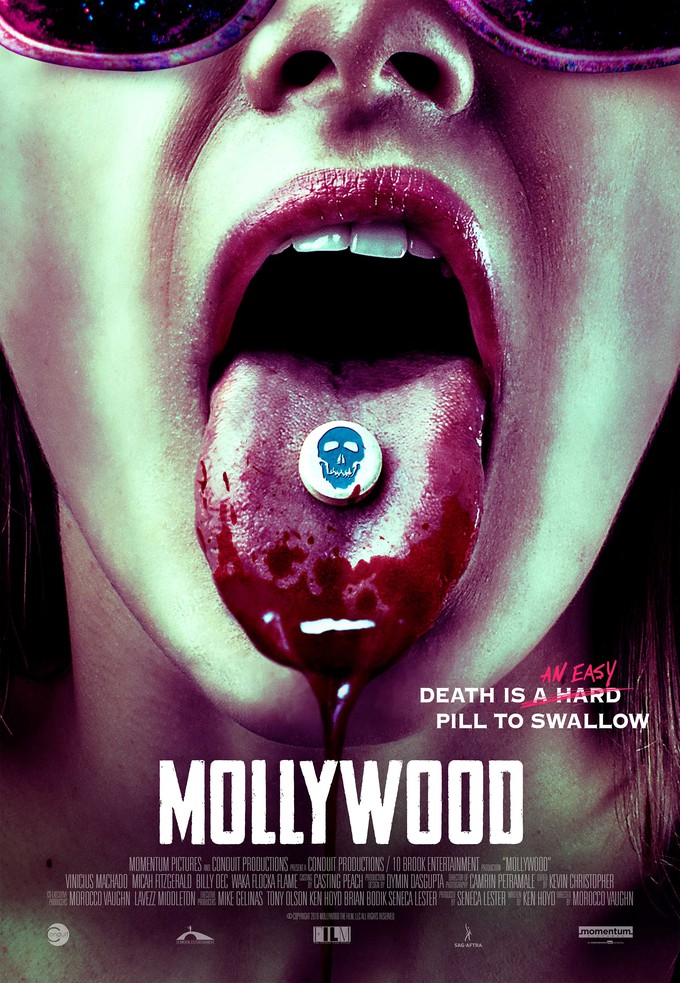 I had the opportunity to talk with him about the upcoming film, MOLLYWOOD, due out June 4th On-Demand and digital. In the film, he portrays Chicago drug dealer, Bijou. This role marks his first major role in a film (he has previously appeared as himself in MARRIAGE BOOT CAMP: REALITY STARS, BLACK DYNAMITE, ROCK IS DEAD?, and more). I will confess that I am not a huge hip-hop fan, and EDM is even further outside my sphere of interest. Because of this, I entered this conversation with no preconceived notions about what to expect from Waka, and was pleasantly surprised to find him one of the friendliest, most personable people I've had the pleasure to interview. He's a funny, down-to-earth guy who is relaxed in interaction, and he doesn't take himself too seriously. After a quick introduction, I asked him about what drew him to the role of Bijou, and how he got involved in this film.
"First of all, the director, Morocco (Vaughn), is a longtime friend, and he actually shot most of all my videos for my first album. Morocco was one of my first directors of my career, so when he approached me about the movie I was like, he used to be one of my first directors and now he's stepping up to Hollywood," , so I was comfortable. Then he came with the concept and I was digging it, and we worked on the character."
Speaking of the character, Bijou, was your portrayal of him rooted at all in personal experience or people that you'd been around?
"I can definitely say I've run across a couple of Bijous in my lifetime. I don't know none of them that ended up in his situation, I guess," laughing (you'll have to watch the film. No spoilers!).
What was it like shooting a smaller, independent film versus something with a bigger production? I know you appeared in several shows. What were the differences between those experiences?
"For me, to be honest? I wouldn't know, man. I treated both as if they was on the same level. Being real, man, I don't know. I just gave both my all. I can't say, 'Hey, this ain't worth as much, this ain't worth the last picture," cause I can't come in and give 'em twenty percent. Hell no. I'm gonna come in and give it a hundred percent every time."
In addition to acting in the film, you curated the soundtrack and recorded a song for it. I am aware in recent years you've transitioned, sort of, from hip-hop to EDM. What's different about that? Are there things on the scenes that stand out to you as a different experience?
"Yeah, actually both. It's a lot of things straight up for me in the hip-hop scene, you know. I was just young, and I was going through a lot of stuff back then.mentally... you know, just wanting to have all this with my career... just a lot of shit going on, so I just wanted to do something totally different. That's how I ran into EDM, and it's fun, different. I was by myself, and and the pressure wasn't... Waka Flocka wasn't nothing but, "Who are you? What do you do? What's your name?" It's like going to school for the first time and meeting new friends. That's what EDM was for me."


I know in the past, you've supported PETA, you've talked about things like vegetarianism, veganism, one incident in reference to Trump that was probably the funniest I've ever seen (he literally wiped his ass with a Trump jersey that someone wore to one of his concerts, and proclaimed, "Fuck Trump"... There's video out there if you feel like having a laugh), so thanks for that... are you involved in any causes or issues, currently, that you'd want to talk about?
"No. Currently, me knowing who I am today and what I stand for, today as a person and as a leader, some folks say, the decisions I make have gotta be more thoughtful now. It's gotta have a lot of meaning behind it. Now, I actually want to go to school. Go to school for psychology. Cause I see that where I come from, the community I come from, a lot of people are victims of circumstances, and a lot of people are mentally going through things, and physically. I learned in life, make sure you don't need a lot to feel like you're somebody. It's a mental challenge, and that's an awful lot. Me, now, having the conversation on food, food's changed so much that I actually had to put a mute button on the conversation of being vegan, and the conversation of eating healthy. I actually started looking at life from all perspectives, and seeing where everybody's at in the world, and where everybody live at in the world, than decide how everybody should eat. It's just a lot, man. I think life changed me so much that I'm actually grasping it right now and understand it. I'm loving it. I don't feel like I'm blind to how things work, or knowing what I like."


Do you have any future acting gigs in the works?
"Honestly, definitely, man. I wanna be real: I got a lot of films in the emails that people want me to start looking at for acting. A lot of people are telling me, " Waka, you need to be way bigger into acting. Not saying that you're not a good rapper." I'm like, "I already know I'm not a good fuckin' rapper." And a lot of people start laughing, but they'll honestly say, 'you should start acting more'. I've been gearing up towards that. In the past, you know I had my own TV show with my friends, So I've been gearing up to a lot of stuff."


You were born in New York City, and your family moved to Atlanta. How old were you when that move took place?
"I moved from Queens to Atlanta when I was ten years old."
So you were old enough to kind of see a difference in the communities, at least from a child's perspective. What was that like?
"Oh, definitely. The things I experienced when I was in New York in elementary school, kids would kill you in middle school. I would say that by third, second grade, coming to Atlanta, kids still were just being kids, and in New York, there was no time for being a kid. You had to learn how to be independent. It was just different, man. You'd get your ass beat by your neighbors. It's a different world."
What about music? Any new albums or projects right now?
"Man, I got music in the cup. I created a management company called Percy's Brickhouse, My label's still Brick Squad Monopoly. I've signed an artist from my neighborhood named Prince Ink, an artist from New Orleans, and another artist from Comstock, Georgia, named Jimmy Rocket, and working on just becoming a label, man. I wanna be a label that's sold over a hundred million copies. Me being an artist, man, I can see me doing that. I'm talking about, I've got everything I wanted in life, I got a good investment. My next level is going straight to being CEO, owning a Fortune 500 company, doing some side acting roles, and being a hell of a father."
Catch Waka Flocka Flame in MOLLYWOOD, June 4, on-demand and digital.


That's it for now, so until next time,
Keep it Geek!

Benny No-Good