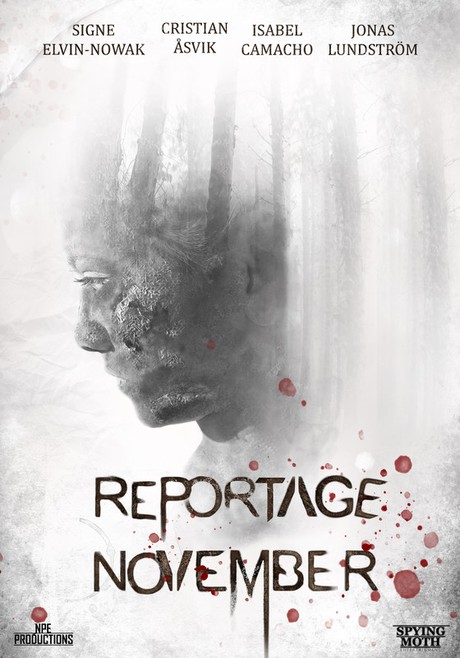 Hello film fans, and welcome once again to the House of Macleod's movie review corner. Today we look at Swedish director Carl Sundstrom's found footage horror Reportage November (2022, 1h 26m) starring Signe Elvin-Nowak, Jonas Lundstrom, Isabel Camacho, Cristian Asvik, Camilla Westman and Johannes Yachouh from a script and story by Sundstrom and Nathaniel P. Eriandsson.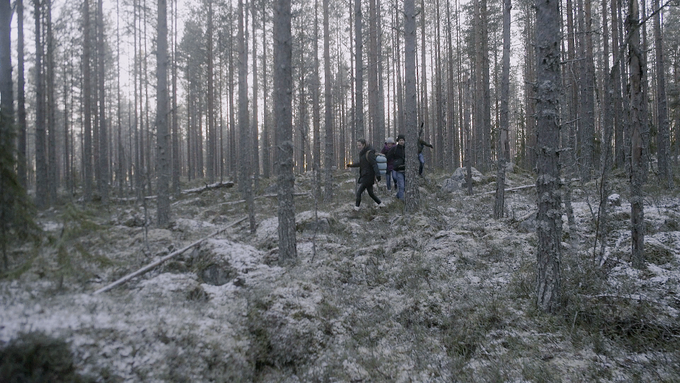 The story opens as we meet Ola (Lundstrom), a journalist who has been hired to take a closer look at a mystery that has been terrifying a small town. In that small town in the heart of Sweden, a woman and her baby went missing whilst strolling near the woods at the edge of town. The woman's body was found, terribly mutilated but the baby was never found. Ola's producers send him, an award-winning journalist named Linn (Elvin-Nowak) and a two-person camera crew (Camacho, Asvik) to investigate and maybe bring closure to the dead woman's distraught husband Michael (Yachouh). As the team gets deeper and deeper into the woods, however, they find far more than they could have ever imagined.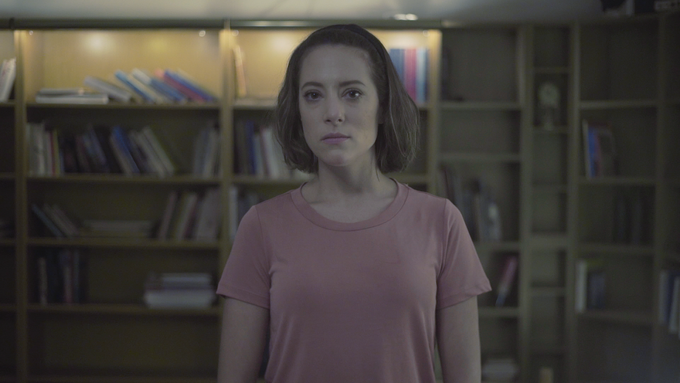 Reportage November surprised me and as you fine people know, I do love a surprise. When I sat down to it earlier this evening with my cup of coffee and my box of movie-watching crackers, I thought this was going to be another super low-budget horror that deserves its place in the discount rack at Target. However, as I got deeper and deeper into the movie I found myself really enjoying what I was watching. It has a kind of realism to it, the way the characters talk to each other, the way they react to different things that are somehow missing in other found footage horrors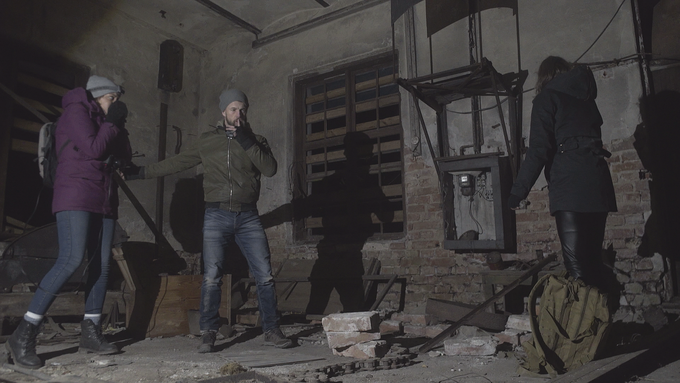 The cast themselves do very well and although the movie is subtitled from its Swedish language, I felt that added to the atmosphere. It puts you firmly in a foreign country with a language you don't understand and then it racks up the feeling of isolation as the team trek deeper into the outback. I would be lying to you if I said this had an original story but the way it's presented does set it apart from the likes of Blair Witch or Paranormal Activity, of which there are some deeply obvious comparisons. There were little things though, little touches like the camera glare on a map they were reading and one of the characters adjusting the settings on the camera, that hint of realism, that made the proceedings slightly more believable than the likes of a major Hollywood studio would have gone for. It's cut in a way that's half documentary half found footage. There are interview segments dispersed throughout and an ending that was actually quite refreshing to see in a horror movie - Originality. Although I did feel the movie could have ramped up the scares, I don't think that the whole movie suffers because of the lack of them.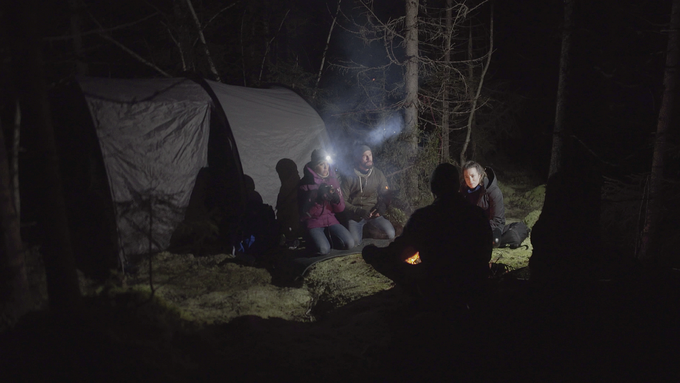 Here's what Director Carl Sundstrom had to say about it -
"Many years ago when I got my first glance of the second act of Cannibal Holocaust, I felt that faux documentaries was the best ways of touching the audience deep inside. A way to create a genuine feeling through a documentary format and bring the horror out from the screen into the real world. Ever since then I have been an avid found footage fanatic who appreciate the storytelling from a POV perspective. To have the slow burn concept where you get to know the characters thoroughly and you are feeling like a part of the story. A style of film where you cannot show more than the characters see. What they know, you know, and what you know, they know."
I thoroughly enjoyed "Reportage November" and if you love this style of horror, I think you will too. The film is Available to rent or buy on most digital platforms including Apple TV, Google Play, Vudu and Microsoft Movies & TV and will be available on Terror Films' YouTube channel starting October 20th at 6 PM PST with a live chat. You can check their Facebook page or the film's page for more information. If you live in the UK however, the film is available to stream or buy from Amazon Prime.
House of Macleod Official score: 8/10 It could have been scarier, but it was still a fun walk in the woods.